Will the Iran sanctions work?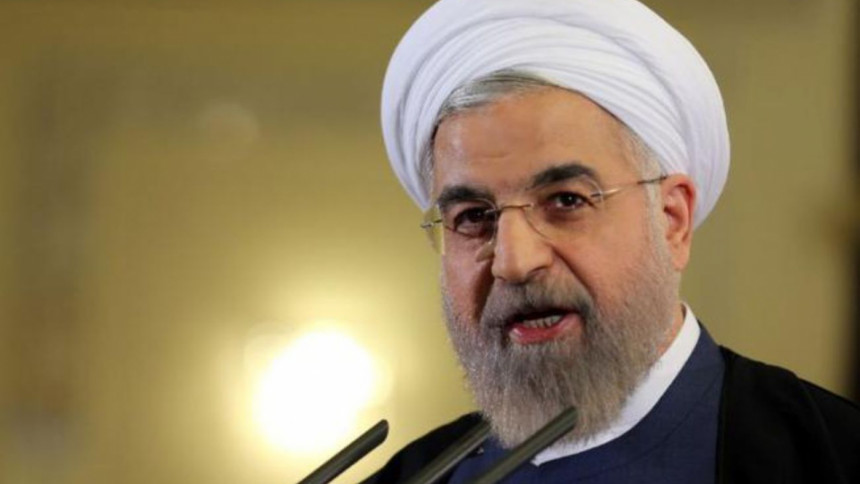 Last month, a flotilla of ships carrying more than 20 million barrels of Iranian oil headed off to China's north-eastern Dalian port in a bid to stave off the impending US sanctions that just came into effect on November 4. According to Russian media, the Iranians were quite confident that the country would be able to sell its oil bypassing the latest round of sanctions. Obviously, a deal has been reached with China because the port of Dalian typically saw shipments of oil between 3 and 4 million barrels a day. So, a jump of this magnitude can only mean one thing.
Despite much bluster, things have not gone exactly the way the US had envisaged. Increasingly, more and more nations have called US's bluff on its threat that individuals and institutions in foreign countries would be penalised if they broke the Iran oil sanctions. This is reflected in the dampening of international prices of crude oil when the US stance was softened by waivers that allow for major players like China, India, Japan and some other countries to buy Iranian crude. We now know that the US administration has stated that it will "temporarily" allow eight importers to keep on buying Iranian oil. The top importers for Iranian oil have been China, India, South Korea, Turkey, Italy, the United Arab Emirates and Japan. India has already stated that its policy on oil import is not going to change. The fact that the US has already softened its stance is hardly a major "success" for that country's foreign policy.
Senior members of the US administration have been stung by fellow party members for the lacklustre nature of sanctions against Iran. Secretary of State Mike Pompeo has been under pressure from some Republican senators to take a harder line against Iran. Indeed, Treasury Secretary Steven Mnuchin has apparently hinted that institutions and individuals that use SWIFT, the financial messaging service to do business with Iranian entities, could face repercussions. This could perhaps explain why India and Iran are finalising steps that would allow New Delhi to pay for oil imports in Indian rupees (INR). From what has been reported in The Times of India, India is taking steps to make payments via an account in UCO bank (in India), which has no international exposure and is not connected to SWIFT. According to that report, 45 percent of Indian oil payments were made in INR from the UCO account and 55 percent paid in euros. Given the threat of US sanctions that have just taken hold, the new arrangement could mean that the entire payment will now be made in INR.
Now, where does that leave US foreign policy? Beyond statements by the Secretary of State like "we strongly encourage those nations to ensure that Iran spends that money on humanitarian purchases to benefit the Iranian people," what can the administration do to stop other nations from doing business with Iran? Some of its staunchest allies, like South Korea, have received waivers (according to Bloomberg and Reuters) to continue to import Iranian oil, which means it is pretty much business-as-usual because with China, Japan and India exempted, these sanctions are not all that serious but in an election year, it makes the administration look good that it's doing something to contain the so-called Iranian threat.
Mr Pompeo has released a list of 12 demands that Iran must comply with if it wants the sanctions lifted. These are: stopping "support for terrorism," withdrawing from the Syrian conflict, halting all nuclear and ballistic missile development, etc. There is zero possibility of Iran withdrawing from the Syrian conflict without a comprehensive peace treaty coming into effect (that will be overseen by the big powers). Iran has invested much in the Syrian conflict and this goes far beyond man and material. This conflict is what propelled Iran into a rising regional power and it will take more than sanctions to change Iranian foreign policy.
In fact, Iran has been living with one form of sanction or another for decades now and the only thing these sanctions have achieved is driving millions of people into poverty. Iranians are a proud people. The country fought a bitter war with Iraq for about a decade, suffered a great deal and continued to suffer under sanctions brought against it over the years. Things are not going to change because of the latest round of sanctions because today, Iran has a lot more friends than it did yesterday. Friends who are going to circumvent policies that are meant to limit the presence of Iranian oil in the international market.
Syed Mansur Hashim is Assistant Editor, The Daily Star.
---
Follow

The Daily Star Opinion

on Facebook for the latest opinions, commentaries and analyses by experts and professionals.
To contribute your article or letter to The Daily Star Opinion, see our

guidelines for submission

.
---