Mobile money (dis)order of Bangladesh Post Office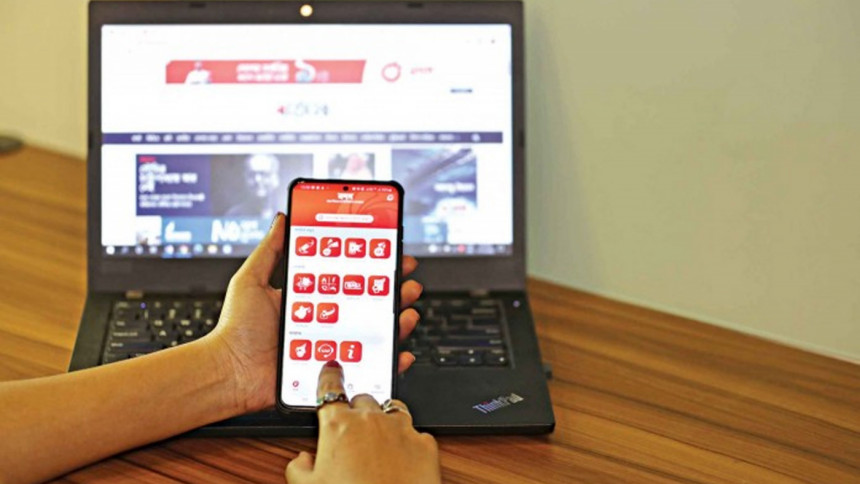 Entities under the Ministry of Posts, Telecommunications and Information Technology are reputed for flouting the law. They allegedly ignore regulations, distort the market and obstruct reforms. It had been an exclusive to the public telecoms and IT outfits until Bangladesh Post Office joined the pack with a Mobile Financial Service (MFS) named Nagad.
Rogue pedigree
Bangladesh Post Office is the least credible, yet most ubiquitous, centurial public service department in the country. It became irrelevant decades ago due to rampant mismanagement and delinquency. Uncertain delivery of articles is the hallmark of the postal department's infamy.
Post offices now best serve as landmarks for travel directions. Government agencies have also reduced, if not stopped entirely, using postal services. Dhaka Metropolitan Police, thankfully, uses private couriers to send citizens' verification reports.
But instead of treating the ingrained malpractices, the government seems to have generously pampered the postal department. The digitisation fad is its latest covert instrument to carry out overt embezzlement.
Post Code 5409400000
The Tk 540,94,00,000 "Construction of ICT-Based Rural Post Offices Project" resonates dramatic notes of development. It promises video conference, emailing, e-commerce and other online services from from 8,500 rural post e-centers. Nationwide disbursement of social safety net allowances has been also provisioned under this scheme.
But everything went wrong in this Tk 540.94 crore project. It began in 2012 and took four extra years only to incur 20 percent budget overrun for a piecemeal completion in June 2017. Postal services' transformation remains fictional, as most of the e-centres are dysfunctional. And the government's probe found "widespread corruption and embezzlement of money without fully implementing the project," as reported the Daily Star.
The Parliamentary Standing committee on the Ministry of Posts, Telecommunications and Information Technology recommended the removal of Sudhangshu Shekhar Bhadra, the director general of Bangladesh Post Office. The Anti-Corruption Commission also probed his alleged "embezzlement of hundreds of crores of taka without fully implementing the Post-e-Center for Rural Community project." Authorities sent Bhadra on forced leave, as primary investigation found evidence of graft against him.
Bluffing with DFS
The postal department plunged into another debacle by partnering with Third Wave Technologies, a private company, to launch what it calls Digital Financial Service or DFS under the brand name of "Nagad" on March 26, 2019. The postal department plays no role either in board or management of Nagad but it theoretically receives 51 percent of profit.
DFS is nonexistent in banking or financial rulebooks. It is entirely a Mobile Financial Service (MFS), which the Bangladesh Bank regulates strictly. Unregulated Nagad has stormed into the market with undue privileges. Its "DFS" customers could send Tk 50,000 in one transaction using mobile phone while the competing MFS customers could send only Tk 10,000, said Daily Star.
The postal department's perceived partnership made Nagad the government's preferred outlet of high-profile disbursements. The prime minister's special support for Covid-19 related assistance (one-off Tk 324.48 crore), the stipend of Primary and Mass Education (Tk 1,500 crore annually), and the Ministry of Social Welfare (Tk 4,000 crore annually) are some Nagad disbursements.
Identity crisis of Nagad
Recently, a Bangla national business daily has exposed legal and regulatory risks in the postal department's partnership with Third Wave Technologies to operate Nagad MFS. It lacked legitimacy during the first year of its operation. The Ministry of Finance has asked the postal department to form a subsidiary which would own 51 percent of Nagad. But the latter has not complied. As a result, Nagad remains in legal limbo since inception.
Nevertheless, after one year, on March 15, 2020, the Bangladesh Bank gave the postal department a conditional interim permission to operate Nagad for six months. The central bank has further extended it until March 15, 2021 due to the postal department's chronic noncompliance with MFS regulations. The clock is ticking for Nagad unless the central bank, again, extends its threshold of uniquely preferential forbearance.
Meanwhile, a bizarre domestic dispute has erupted in Nagad. Third Wave Technologies Limited has renamed itself as "Nagad Limited" and claims to have transferred 51 percent shares to the postal department.
Minister Mustafa Jabbar, his ministry's secretary and the postal department's director general have vehemently denied the postal department's acquisition of any shareholding in Nagad Limited. They have also unequivocally condemned the conversion of Third Wave Technologies into Nagad. It profiles Nagad somewhere between an orphan and an urchin.
Last words
Bangladesh Post Office is a beleaguered organisation while Nagad is its rogue product. Neither could be trusted with the handling of people's money unless the central bank regulates it. Complying with the competition law, the government should also cease subsidising Nagad by making it the preferred transporter of public funds. It's all about the rule of law.
Abu Saeed Khan is a Senior Policy Fellow at LIRNEasia.