MFS market to heat up as PM opens Nagad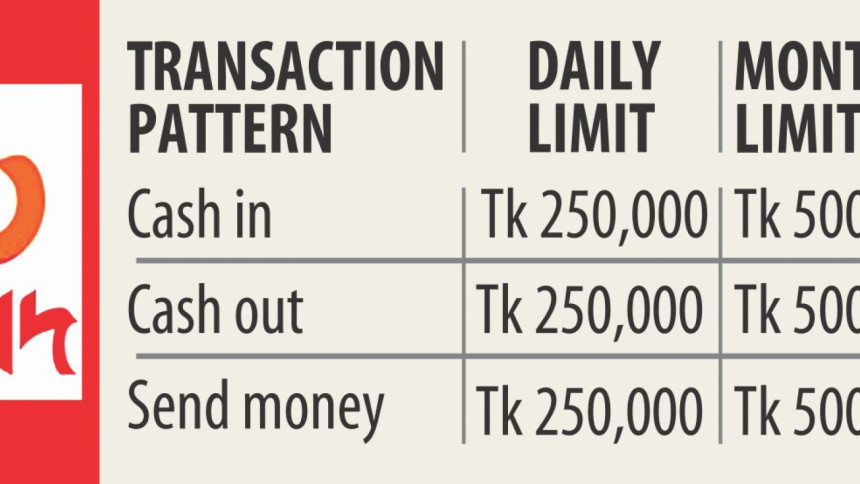 Prime Minister Sheikh Hasina yesterday inaugurated digital financial service provider Nagad, a product developed by Bangladesh Post Office with a private company in a bid to deepen financial inclusion in the most rural corners of the country.
"Currently, 66 percent of the population are unbanked and our target is to bring them under the cashless net," said Mohammad Solaiman, head of corporate and regulatory affairs of Nagad.
People can transact safely and quickly at a low cost through Nagad, he said.
Nagad, which started its service on a trial basis in September in all the districts headquarters, has amassed 7 lakh active customers.
Within the next one and a half years the joint venture between the BPO and Third Wave Technologies will expand its coverage area, said Solaiman.
Through Nagad, a customer will be able to make 10 transactions a day amounting to Tk 2.5 lakh and send Tk 50,000 in one transaction and the numbers will remain the same in case of money withdrawal also. The monthly transaction limit is Tk 5 lakh.
In contrast, the customers of existing mobile financial service providers -- bKash, Rocket and UCash -- can send Tk 15,000 and withdraw Tk 10,000 a day by way of two transactions.
Nagad is getting away with the higher transaction limit as it does not fall under the purview of the central bank thanks to the postal act, which has empowered the postal department to independently provide financial services.
Nagad is the latest iteration of the previously introduced "Postal Cash Card" and "Electronic Money Transfer System (EMTS)" of the BPO.
The disproportionately higher transaction limits though have raised the eyebrows of private sector players, who voiced concerns of uneven competition and possibilities of money laundering and terrorist financing.
It will be able to provide faster services through various digital channels and digital systems like digital apps, mobile phones, ATM, POS terminals, NFC-enabled devices, electronically-enabled cards, biometric devices and tablets.
At the ceremony organised at Gono Bhaban, Telecom and ICT Minister Mustafa Jabbar, Postal Department Director General Sushanta Kumar Mandal and Nagad Managing Director Tanvir A Mishuk were also present.
Hasina also released a commemorative postage stamp of Tk 10, a first-day cover of Tk 10 and a data card of Tk 5 to mark the 49th Independence and National Day.