A lifetime of dedication to his people and country
Remembering Syed Muazzem Ali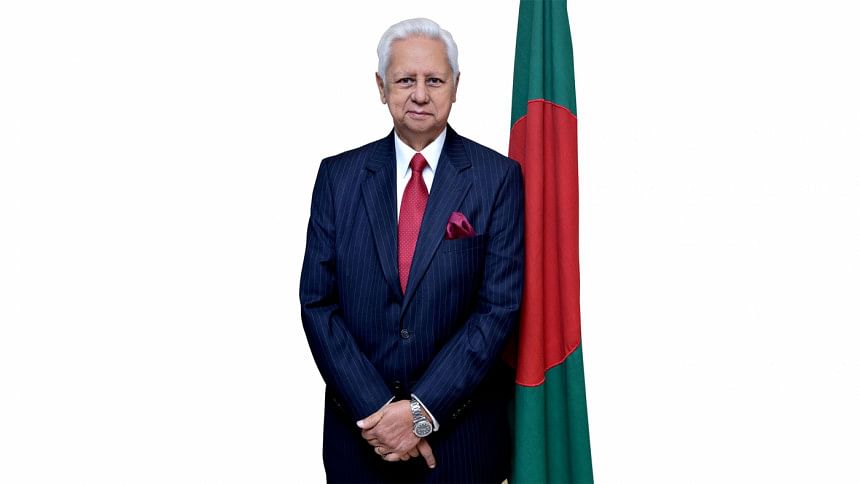 Today is the first death anniversary of Ambassador Syed Muazzem Ali. He was born in Sylhet in 1944 to an enlightened and accomplished family. His father Syed Mustafa Ali was a well-known writer and his elder brother SM Ali was the founding editor of this newspaper. Eminent writer Syed Mujtaba Ali was his Chhoto Chacha.
Syed Muazzem Ali obtained his Masters degree from Dhaka University in 1966 and was placed in the First Class. He appeared in the Pakistan Central Superior Services Exam and joined the Pakistan Foreign Service in 1968. He was serving in the Pakistan Embassy in Washington DC when the Bangladesh Liberation War broke out. Dissociating himself from the Pakistan government, along with 12 other Bengali diplomats and officials of the Embassy, and the youngest diplomat to do so, Ali was a founding member of the Bangladesh Mission in DC. Ali became active in efforts to support Bangladesh during the war, raising public awareness of the genocide in Bangladesh, raising funds to support activities for Bangladesh, and liaising with the Congress and State Department.
Following the war, Ali served a long and distinguished tenure in the Bangladesh Foreign Service. He was Ambassador of Bangladesh to Bhutan, Iran, Turkmenistan, France, Lebanon, Syria and Portugal. While Ambassador to France, he was also Permanent Representative of Bangladesh to UNESCO. It was in that capacity that Ambassador Muazzem Ali tabled the draft resolution, on behalf of Bangladesh, for the proclamation of February 21 (Bengali Language Martyr's Day) as International Mother Language Day. He spearheaded the diplomatic efforts leading to its unanimous adoption by the UNESCO General Assembly in 1999.
Syed Muazzem Ali was Foreign Secretary in the Bangladesh government in 2001 and retired from active government service at the end of 2001. In 2014, he was called back from retirement to serve at the High Commissioner of Bangladesh to India, a position he served with great distinction and diplomatic acumen until December 2019.
Syed Muazzem Ali was dedicated not only to Bangladesh as a whole, but really to the poorest Bangladeshis, the farmers and villagers. He believed he worked for them. Diplomacy was a way for him to bring nations closer and to make Bangladesh better understood by the world at large. To him, professionalism, diplomatic etiquette and protocol, and love for one's country, were important tools to reach that goal.
While he is well-known as a diplomat, he was also my maternal uncle. In the 1990s when my grandmother (Nanu), along with her sister, both in their eighties, went to perform the Hajj, it was Khokon Mama who took extraordinary pains to ease the hardship of the pilgrimage.
I got to know Mama and his family better when they came to live in California where we lived. They were living in Alameda, a town across the San Francisco Bay, about 50 miles from us, and we met several times.
His sudden, unexpected death last year deprived us of a talented diplomat. He left behind his wife, two sons, two daughters-in-law and three grandchildren. Most of all, he gave us that rare gift: a lifetime of dedication to his people and country.
Ihtisham Kabir writes the weekly Tangents column every Saturday in this newspaper.