How to fight a complex, unpredictable virus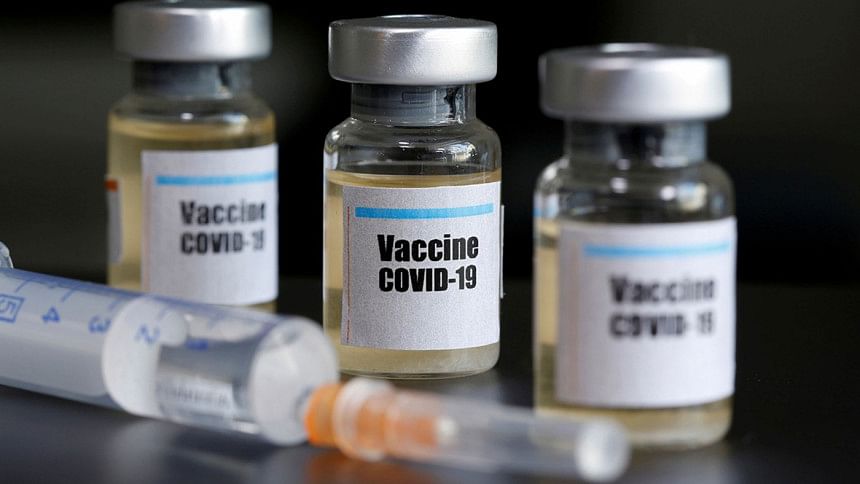 Bangladesh had three-months' notice to prepare for a possible outbreak of Covid-19 but failed to prepare for it. The authorities have tried very hard to convince everyone to use the public health measures that are known to minimise community transmission, but these have not been easy to implement in the densely populated environment of Bangladesh. Lack of coordination, insufficient testing, contradictory and inconsistent directives, and an eagerness to prematurely reopen businesses, have allowed Covid-19 to spread to all corners of the country. Large numbers of healthcare workers, policemen, journalists, transport workers, and other frontline workers, have worked tirelessly and selflessly to help stop the carnage, and in the process far too many of them have paid dearly with their lives. 
With rampant infection and death rates increasing every day, and faced with the resulting economic freefall, the government has decided to divide the country into non-contiguous red, yellow and green zones, and impose lockdown in the red zones first. Till now only a very small number of red zones with the highest number of infections have been locked down on an experimental basis. More experiments will waste valuable time and further delay may see more yellow zones turning red, and more green zones turning yellow. An all-out war has to be launched against the virus in all red zones simultaneously through total lockdown (not public holiday!) enforced if required with curfews and troop deployment, together with extensive testing to identify infected individuals and their close contacts, followed up with their isolation and treatment in designated public buildings within the red zones.
The obvious weak links in fighting Covid-19 are low capacity of RT-PCR testing and ineffective contact tracing. For contact tracing, the authorities could invite young people living within a red zone to help in neighbourhood surveillance—a strategy that has worked very well in Vietnam's fight against Covid-19. The huge numbers of tests needed in each red zone is simply not possible with RT-PCR because of the limited availability of very expensive equipment and reagents and shortage of trained personnel. To complement RT-PCR testing, the government should seriously consider the use of alternative tests that are inexpensive, rapid and not dependent on specialist equipment or personnel.
To cope with a second wave of Covid-19 in sizable parts of Melbourne (Australia), besides total lockdown a RT-PCR testing blitz has also been launched in which saliva has been substituted for throat and nose swabs. About two months back Bangladeshi media reported on a rapid antigen detection kit, developed by Gonoshasthya Kendra-RNA Biotech Ltd., that also detects SARS-CoV-2 in saliva samples. While RT-PCR test detects viral RNA, the rapid antigen test detects viral surface proteins. So, both tests should essentially provide the same information about the presence or absence of virus.
However, the locally-produced rapid antigen kit is claimed to provide results within 10 minutes, does not require any equipment or trained manpower, and costs only a fraction of RT-PCR. These claims should be verified independently by using the same saliva sample for both RT-PCR and rapid antigen tests. If validated and approved by DGDA, this inexpensive and simple homegrown kit would be ideal for rapid testing and follow up of a large number of people in the red zones. A rapid antibody detection kit (also developed by GK-RNA Biotech) which has been approved by DGDA for studying antibody response to Covid-19 could nicely complement the rapid antigen kit, as together, they would identify all infected individuals who have also seroconverted. The rapid antibody kit can also be used as a powerful research tool to ask and answer a number of fundamental questions about the consequences of Covid-19 infection.
Antibody testing of blood from Covid-19 patients has yielded some unexpected results. A recent study showed that 3 percent of RT-PCR positive patients failed to produce antibodies against Covid-19 and 4 percent of patients who were RT-PCR negative were correctly picked up by antibody test (Quan-Xim Long et al, Nature Medicine, April 2020). Another study from John Hopkins University also shows (Annals of Internal Medicine, 2020) that RT-PCR can produce 20 percent false negatives. This demonstrates the value of using RT-PCR/antigen test and antibody test in parallel. In another study comparing Covid-19 symptomatic and asymptomatic patients, antibody response was found to be much weaker in the asymptomatic group, and within 8 weeks of infection 40 percent of asymptomatic and 13 percent of symptomatic patients showed no antiCovid-19 antibodies in their blood (Quan-Xin Long et al., Nature Medicine, June 2020). This brings into question the prospects of long-term natural or vaccine-induced immunity.
The rapid antibody test could also be useful in selecting suitable plasma donors from among recovered patients. Analyses of 370 plasma samples from Covid-19 recovered patients showed that almost 17 percent had almost no antibody response, and while over 80 percent generated varying levels of antibody, only about 10 percent had high levels of neutralising antibodies able to neutralise a laboratory-safe Covid-19 pseudovirus (New York Blood Centre and Rockefeller University, medRxiv, 2020). The above studies show that plasma from asymptomatic and seronegative recovered patients will be of little utility, and only about 10-12 percent of the seropositive plasma will be suitable for harvesting and enrichment of strong antiCovid-19 neutralising antibodies. This could be the first step towards developing a therapeutic vaccine.
Although an effective prophylactic vaccine is highly desirable, there is no guarantee that one will be produced soon or be available to Bangladesh. Attempts to produce effective vaccines against many pathogens has failed even after years of trying, and it would not be wise to put all our eggs in the vaccine basket. It is quite possible that deliverance may come not from a preventive vaccine but from drugs as happened with HIV/AIDS. A previous op-ed (Covid-19: Taming the Beast, The Daily Star, April 14, 2020) pointed to some therapeutic approaches that Bangladeshi scientists could try using with Bangladesh's own capabilities and strengths. Bangladeshi scientists have demonstrated that full genome sequencing is well within their capability, but instead of being in a race to be the first or who can sequence the most viral genomes, they could collaborate on trying to understand why different people react differently to Covid-19, why some infected people remain asymptomatic, and why some infected patients never produce antiCovid-19 antibodies.
The Covid-19 pandemic has exposed the very poor state and safety of our health services and hospitals, shortage of trained healthcare workers, and insufficient testing capacity needed to meet the challenge. Covid-19 has also doubled the number of "very poor" to 40 million. An annual budget in the middle of the Covid-19 pandemic would have been expected to specifically make special allocations for the health, wellbeing and rehabilitation of the poorest and most vulnerable, for improving hospital treatment and public health, and educating and training of adequate numbers of clinicians and healthcare workers.
Covid-19 is not about to disappear soon, and could come back in future in a more deadly form. Only quality clinical and health sciences research and innovation will provide the technological base for Bangladesh to successfully counter this and future medical emergencies. Unfortunately, the token increase in health and education budgets are not enough to have much impact on bringing about the above changes or building technological capacity for the future. Perhaps Covid-19 will nudge our policymakers to realise that investment in health, education and medical research today will be a lasting investment in a healthy, just and prosperous Bangladesh.
Ahmed A Azad is a retired academic and biomedical scientist, who has had a lifelong involvement in the discovery, development and commercialisation of biotech vaccines and drugs.
Email: [email protected]