'Bangabandhu was a man void of vanity, a leader free of ego'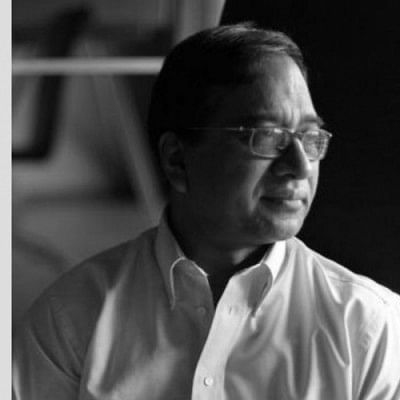 Apart from being a renowned educationist, Dr Fakrul Alam is also an eminent scholar, editor and translator. He has translated Bangabandhu Sheikh Mujibur Rahman's Ashamapto Attojibon", "Karagarer Rojnamcha" and "Amar Dekha Noya Chin" (yet to be published). Not only did his translated works earn him widespread acclaim in the field of literature internationally, but it also gave an opportunity for readers all across the world to learn about our history and our struggle for liberation. Dr Fakrul Alam is now UGC Professor, Department of English, University of Dhaka. His works on post-colonial literature and Rabindranath Tagore have established him as one of the foremost intellectuals of Bangladesh. He received the SAARC Literary Award in 2012 and the Bangla Academy Award for translation in 2013. In this interview, Professor Fakrul Alam talks to Emran Mahfuz of The Daily Star about his translations on Bangabandhu's work.
You are well known for your translations of the works of esteemed literary figures like Mir Mosharraf Hossain, Rabindranath Tagore and Jibanananda Das. What prompted you to translate the autobiography of a political leader for a change?
It was not pre-planned; the proposal to translate the book came my way from my friend Kazi Shahidullah, who was then Professor of History at the University of Dhaka and is the current UGC Chairman. At the end of 2005, I met our Honourable Prime Minister Sheikh Hasina, who at that time was the leader of the Opposition. At that time the manuscript of Bangabandhu's "The Unfinished Memoirs" (Ashamapto Attojibon) was being edited and composed from the manuscript. Mr. Shamshuzzaman Khan, current President of Bangla Academy and the late Mrs. Baby Moudud were involved in the process, along with our present Prime Minister. They would examine carefully whether the translations matched the original accurately. Overall, I thoroughly enjoyed the process of translating the work.
Have you got any fond memories with Bangabandhu which served as a source of inspiration for you to take up the task of translating his autobiography?
Sheikh Kamal was a batch mate and we had friendly relations. In the late 1970s, he took me and some other friends to his house where we got a glimpse of Bangabandhu. I should add that Bangabandhu and what was happening in our country was often the topic of discussion in my family like many other families. Bangabandhu's vibrant presence, the Six Point Movement, the mass uprising in 1969, the election of 1970, the Liberation War of 1971, all had a strong impact on me.
"The Unfinished Memoirs" is an extraordinary piece of literature. While translating it, did you come to recognise Bangabandhu as a politician, or someone beyond that?
First, let me point out that I did not translate the book all at once. I would receive 30 pages of composed material from the original Bangla manuscript, and once I finished translating it, I would receive the second part, and that is how we progressed. Every page to me was radiated by the spirit of Bangabandhu who, we can tell, loved to tell stories as much as he enjoyed listening to them. And his narrative style truly inspired me. His larger-than-life character and friendly approach made him one with the sorrows as well as the joyful moments of his people. Apart from being a politician, his charisma is everywhere evident in his writing. As a son, a husband, a father, and of course as spirited human being too he appealed to me. He has what one call "presence" and his personality made the process of translating the memoirs easy for me to a great extent.
Did you notice any difference between the personal life and the political life of our Father of the Nation, and how much does it have to do with the involvement of the marginalised people?
No, there was no difference—he clearly wore his heart on his sleeve. Bangabandhu was a man void of vanity, a leader free of ego. His genial, warm personality is evident through his literary works like "Ashamapto Attojibon", "Karagarer Rojnamcha" and "Amar Dekha Noya Chin"—all books composed within the confines of the prison cell. As a result, his writings reflect his personal grief, frustrations and emotions vividly. Among other things, Bangabandhu also wrote vibrantly about his family and friends, the crisis in which the state was in, and his relationships with prominent leaders of the period, including Huseyn Shaheed Suhrawardy, Mr. Abul Hashem and Moulana Bhasani. His narrative describs lucidly his situation as well as the lives of ordinary people.
Does the book "Karagarer Rojnamcha" paint a picture regarding Bangabandhu's thoughts on nature and the people he met while he was in prison?
Your question reminds me of an incident that is truly amazing and that is recorded in this book. Bangabandhu wrote feelingly about a bird that would "visit" him and that did not show up one day, "Is the bird angry at me? Or else why wouldn't it shown up?" The very thought of him waiting eagerly for a bird to pay him a visit tells us about his capacity of empathy and oneness with nature. Let me discuss another incident recorded in this book. He once came across another man in prison who had once robbed his home. The man was quite fearful as he met Bangabandhu, but instead of berating him, Bangabandhu reassured him and inquired about his current situation. One notes too how, as a student Bangabandhu stood up for the rights of the fourth-class employees at the University of Dhaka. He was always determined to stand beside his people through thick and thin. While in prison, he would cook for others as well as himself at times and inquire always about the welfare of his fellow prisoners. He had a gift for connecting with people of every level, and he would interact with them not merely as a politician but as a fellow human being.
You once said that it is clear, based on the narration of Bangabandhu Sheikh Mujibur Rahman that the Pakistan which he envisioned had not been established and was thus not acceptable. Could you please elaborate?
If we look at the Lahore Resolution and the question of autonomous units, we can easily see that Bangabandhu believed firmly in the kind of autonomy which would benefit east Bengalis when it came to any kind of geographical division. Clearly, the political dreams he had regarding a part of Assam and Meghalaya being part of East Pakistan were never recognised.  After the formation of Pakistan, he realised that there was no development work going on in East Pakistan whatsoever; the state of Pakistan did not pay heed to the people of this region while the masses were being treated unjustly. Inspired by Suhrawardy, Bangabandhu always nurtured the spirit of democracy. He decided to focus on dealing with a crisis situation where issues had become clouded due to all the kinds of political machinations.
In his book, Bangabandhu articulated his vision of Bangladesh. Do you reckon that our leaders are taking that into consideration?
Yes, indeed. They are determined at this time and thus are making progress and overcoming all sorts of obstacles along the way. However, I recommend that everyone who want to comprehend the essence of our history, politics and the state and become leaders better read "Ashamapto Attojibon", "Karagarer Rojnamcha" and "Amar Dekha Noya Chin", for these books will help them broaden their horizons about our Father of the Nation and his vision of Bangladesh and acquaint them with his ideas about taking the nation forward.
There are plenty of history books out there, but what makes the autobiographical books of Bangabandhu stand out from the rest?
The definition of history has changed drastically over the decades. Oral narratives, write autobiographies and memoirs, and letters of ordinary people are also of account in writing history.  And Bangabandhu's books have a lot of historical value. I would like to point out here that Bangabandhu's "Ashamapto Attojibon" was written while he was in prison, like the allegorical novel "Pilgrim's Progress" by John Bunyan. Mahatma Gandhi and Jawaharlal Nehru's prison book are also of great value as works reflecting on historically critical moments. Nelson Mandela's book written in prison is invaluable too in this respect. So is Bangabandhu's prison books! It should be noted that Bangabandhu's prison writings reflect continuously on the nature of the state, the political struggles going on, as well as reveal his evolving political values. They record his thoughts on the working-class, people he knew and met in prison, etc. vividly and memorably. What he captured through his writings about events and places of the period stand as a testament to his narrative gifts but also his deep historical concerns and feelings for his people. They also are invaluable historical records.
How would you evaluate the manner in which Bangabandhu has portrayed other politicians of his time in his autobiography?
Bangabandhu played an immense role in shaping the history of Bangladesh. He met many politicians and interacted closely with many of them. He wrote about them as he saw them. He described about crises he faced with them as well as their expectations, their weaknesses and failures, as well as their success and achievements. I have to point out in particular the tremendous love and respect he had for Suhrawardy; he always admired him.
How did readers in India and Pakistan receive the translation of "The Unfinished Memoirs" since the book was published there as well as Bangladesh?
Readers in these countries assessed the book from their own perspectives. No doubt, Indian readers saw it in the light of their own history, while Pakistani readers, did so from their perspective. But it is unfortunate that even though it was published under the banner of Penguin India, the Indian edition did not reach too many readers. Recently, I learned that due to lack of space in their warehouse, the Penguin edition has been remaindered. It is probably not readily available; perhaps it did not appeal that much to Indian bibliophiles. In Pakistan, though, it apparently attracted much more attention.
"Amar Dekha Noya Chin" has been translated, but not yet published. During his travel to China, Bangabandhu wrote a narrative in which he vibrantly discussed the political and socio-economic conditions of Pakistan and China at that time, the practice of democracy in the communist state and so on. What else did he notice?
I am writing an essay at this time on three of the books by Bangabandhu in which I will try to show how all the four pillars of our 1972 constitution—secularism, socialism, democracy and nationalism—have their root in the evolving thoughts of Bangabandhu as recorded in these books. All three of his books are valuable works and I highly recommend them to readers.  Read them in Bangla and if you don't know the language well in their translated versions.
In "Amar Dekha Noya Chin", Bangabandhu took note of the state system as well as the life of the people in what he perceived was a "new" China. He states clearly at one point that he does not believe in communism but their experiment in governance and the system of administration they had evolved clearly influences him. He compares what was Pakistan to what was going on in China, and was asking questions during his trip all the time, and looking for answers in the light of his dreams about Bangladesh. The book also deals clearly with the positive aspects of nationalism, which has to do with building up one's country according to ideals. Overall, it is a great work. 
What advice would you give to those who are interested in the process of translating?
I believe that for a translation to be effective, close reading is of utmost necessity. One has to be fully submerged in the original work to better comprehend the narrative's feel, the people described, and the essence of the work. Close reading also involves paying attention to every detail, including the syntax, tone and punctuation. Through my own in-depth attempts at reading, I tried to capture Bangabandhu's voice and the manner in which he spoke. His character and vision, I should add, truly fascinates me.
The interview has been translated from Bangla by Minam Haq of The Daily Star.