Fighting food insecurity and undernutrition in urban slums
Facing unprecedented urbanisation, Bangladesh must empower slum dwellers, particularly women, to put nutritious food on the table – or its economy will pay the price.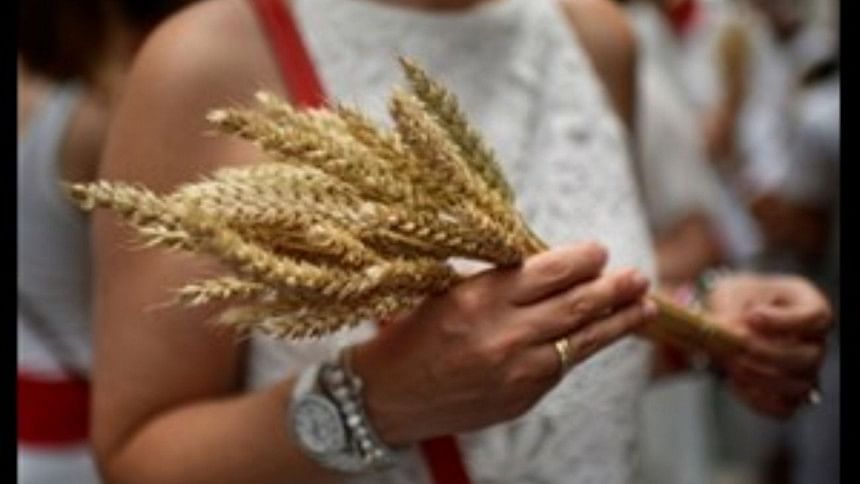 As anyone trying to negotiate afternoon traffic in Dhaka can attest only too well, Bangladesh's cities are growing quickly and wildly. If the current trend continues, the number of urban residents will be more than double over the next 25 years, and there will be more people living in cities than in villages by 2040.
Urbanisation will no doubt further contribute to Bangladesh's impressive economic progress and propel millions more out of poverty. That's the good news.
But the mass migration from village to city is also bringing new concerns that reach far beyond rush-hour traffic. How will all these people get nutritious food to eat? And what about the slums, where six out of ten city dwellers actually live? This is the highest proportion in South Asia, and it's where most newcomers and the poorest people live.
It's clear that this scenario will carry significant challenges – but little has been known about the unique situation in the poorest parts of Bangladesh's cities.
That is why the United Nations World Food Programme (WFP) collected data on food security and nutrition in 2013 in the slums of Dhaka, Barisal and Sirajganj. The results, presented earlier this year, bring new, detailed insights into those dynamics.
The study reveals that the nutrition status of young children is far worse in urban slums than in other urban or rural parts of the country. An alarming 44 percent of urban slum children experience stunted growth and nearly one in five (16 percent) are too thin for their height.
Two out of five people in Dhaka slums are severely or moderately food insecure – which is not much worse than in other parts of Bangladesh. There is a paradox, though: although there is a wide range of food available to buy in the slums, and slum dwellers have similar incomes as people in other parts of Bangladesh, this does not translate to better nutritional outcomes. The critical issue still to be understood is how much of expensive, nutrient-dense foodstuff the slum-dwellers actually eat or can afford.
The report shows distinct problems for women living in urban slums. Those living in the poorest slum households are nearly twice as likely to be unhealthily thin than those in best-off slum households. Further, a worrying picture emerges for teenage girls aged 14-19 years, among whom about two in five (41 percent) are too thin for their height, compared to 20 percent of all women of childbearing age in urban slums.
None of this is particularly surprising – but the detailed information from the study should help policy makers fine-tune their efforts in addressing these issues. This is significant not just for the individuals affected, but for the country as a whole. Undernutrition carries significant consequences also for the economy and health systems, costing Bangladesh an estimated USD 1 billion annually in lost productivity.
So how to focus our efforts better to tackle this crucial issue?
First, by extending social safety nets to urban slums. Bangladesh has substantial and laudable social protection systems, but the urban slums are poorly covered.
The government may consider including women and children in its emerging core programmes. Experience in northern Bangladesh has shown that giving cash, along with nutrition training, to poor women with young children can have a great impact on child stunting. Empowering women really is one of the most effective ways to improve household food security and nutrition.
Second, as the government aspires to bring all 20 million primary school students into its school feeding programme by 2030, it may need to prioritise the high numbers of undernourished children in urban slums.
Granted, a daily snack or meal cannot reverse the damage done by nutritional deprivation in the earliest years of life, but it mitigates chronic hunger and helps children focus on their studies rather than their growling stomachs. Improved education for the present generation will greatly increase the chance of better nutritional outcomes for future generations.
Third, unequal pay and poor support structures for young women, who are increasingly driving the economic engines in cities, have a negative impact on food security and nutrition conditions. Enabling women also in this regard will benefit everyone.
Now is the time to take up the new challenge of food insecurity and undernutrition in urban slums. This will benefit the whole of the economy and society, and move Bangladesh along on its journey to fulfilling the national vision of becoming an inclusive upper-middle-income country by 2021.
The writer is WFP representative in Bangladesh.