A two-month wrong finally righted
Police and the judiciary must learn from Bushra's plight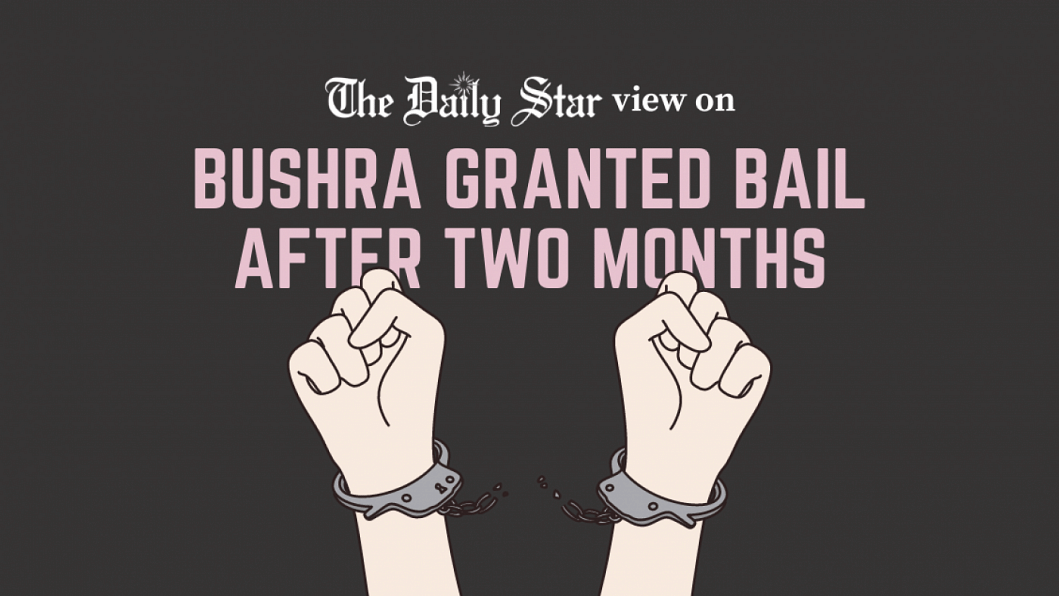 We are delighted that Amatullah Bushra, an accused in the murder case of BUET student Fardin Noor Parash, has been finally granted bail after two months of undeserved detention. Although the time it took for the bail to come through is disturbing, we would nonetheless like to celebrate the freedom that Bushra can now enjoy and the relief that her family must feel. We would also like to draw attention to the unfairness that Bushra was subjected to as she was kept behind bars even after being exonerated by the police. She was detained despite there being no incriminating evidence against her – which is a gross violation of justice.
Bushra has gone through a tiring ordeal so far. She was on police remand twice. Her detention at the Kashimpur Women's Central Jail, according to her family members, had left her "devastated". Although she has been granted bail now, the trauma of being unfairly dragged into this case and later imprisoned may stay with her for long. We can only hope that as a promising university student involved with extracurricular activities, she will be able to get back to her life properly, leaving all the memories of jail behind. We also hope she will be able to overcome the stigma that society attaches to those jailed, even if they were innocent.
Bushra's bail was denied twice, once on November 16 and again on December 5. It was later revealed by DB and RAB in separate briefings that Fardin's death was a "suicide", and she had nothing to do with it. However, the damage to her "reputation" (a concept that is overvalued in our patriarchal society) had already been done by then. The media is partly to blame for this. The way her story was presented and sensationalised, especially about her purported relationship with Fardin, even before all the facts came out, has contributed much to the public imagination of Bushra.
When it comes to wrongful imprisonment or rejection of deserved bail, Bushra is not an isolated case, however, nor is she the latest even. We often come across cases where persons deserving bail have to wait indefinitely to get it. Often, the problem begins with police bringing unsubstantiated charges, which eventually erodes trust in the criminal justice system. We urge the authorities to ensure that all accused persons that deserve bail are given it in a speedy manner, so that they don't have to languish in jail unnecessarily. They must ensure no one is detained without any evidence of the crime they are being accused of. Proper procedure must be followed at all stages of a judicial process.
Finally, we think Bushra deserves a public apology, or at least damages, from the police or the home ministry for wrongfully implicating her in this case and the trouble that she and her family had to go through ever since. This is only the right thing to do.