Too out of track
The chronic inefficiencies of Bangladesh Railway must be addressed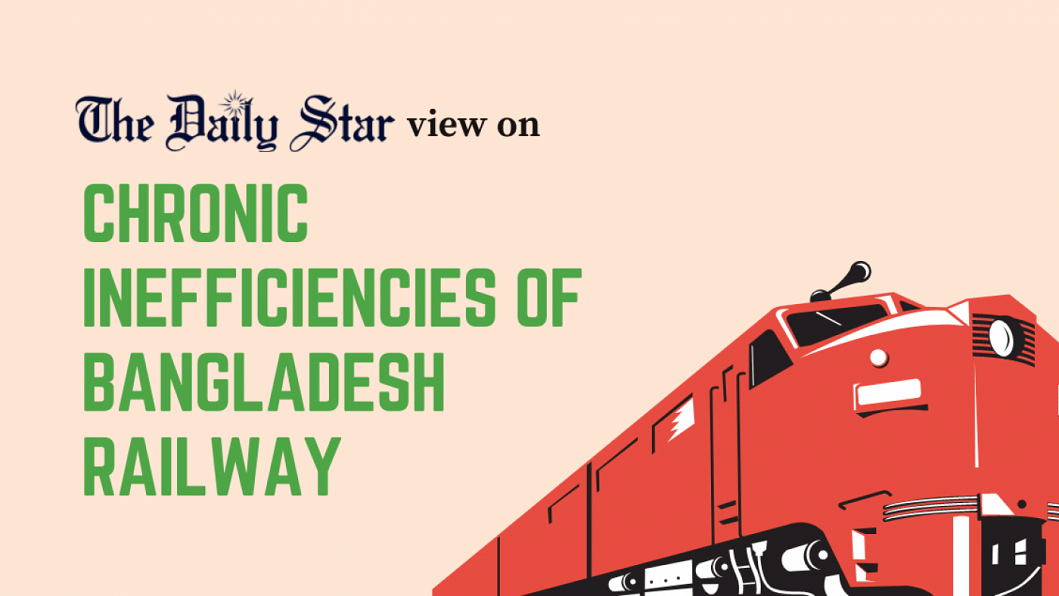 For the Bangladesh Railway, old habits die too hard. The state-run organisation has once again dwindled on its lofty promises and failed to procure 70 locomotives for a single project they embarked upon in 2011. The long-delayed project, along with another project to overhaul 21 MG locomotives, will now be cancelled. According to the latest report by this daily, authorities have already spent Tk 5.15 crore on this project, wasting valuable taxpayers' money.
The BR has time and time again shown its incompetency to execute ambitious projects undertaken in the name of "development." We are, frankly, tired of reading reports after reports on railway projects gone awry. Corruption and irregularities, flawed project design, poor feasibility studies, issues over land acquisition and so on have been reported as some of the underlying reasons. Yet, no steps have been taken to address them.
A report in just December last year revealed that 35 ongoing projects are running behind schedule. The delays and revisions escalated costs to an amount higher than the cost of constructing the Padma Bridge. The transport agency poses a significant burden on the government and the nation's citizens. It is unacceptable that the organisation is being allowed to run in the same old lacklustre fashion.
The BR has now reportedly prepared a new plan to buy 30 locomotives at a cost of Tk 2,247 crore, which is Tk 301 crore more than the failed 70 locomotive procurement project. Before jumping on costlier new investments to replace collapsed plans, the railway authorities must critically solve the systemic failures that caused the collapse in the first place. With the overwhelming precedence of underperformance, how can we trust that the new plan will not reach the same fate as the previous ones?
Curtailing financial losses from the BR's inefficiency should be prioritised during the economic turmoil. Bangladesh aspires to become a powerful economy and to graduate to an economically-developed nation by 2041. But with chronic unpreparedness of state-run agencies and copious amounts of money wasted on development projects, it is hard to imagine how that dream will be fulfilled. We strongly urge the authorities to address the chronic inefficiencies of the Bangladesh Railway and overhaul it.