Time to raise the bar in labour migration
Bangladesh must prioritise sending skilled labour overseas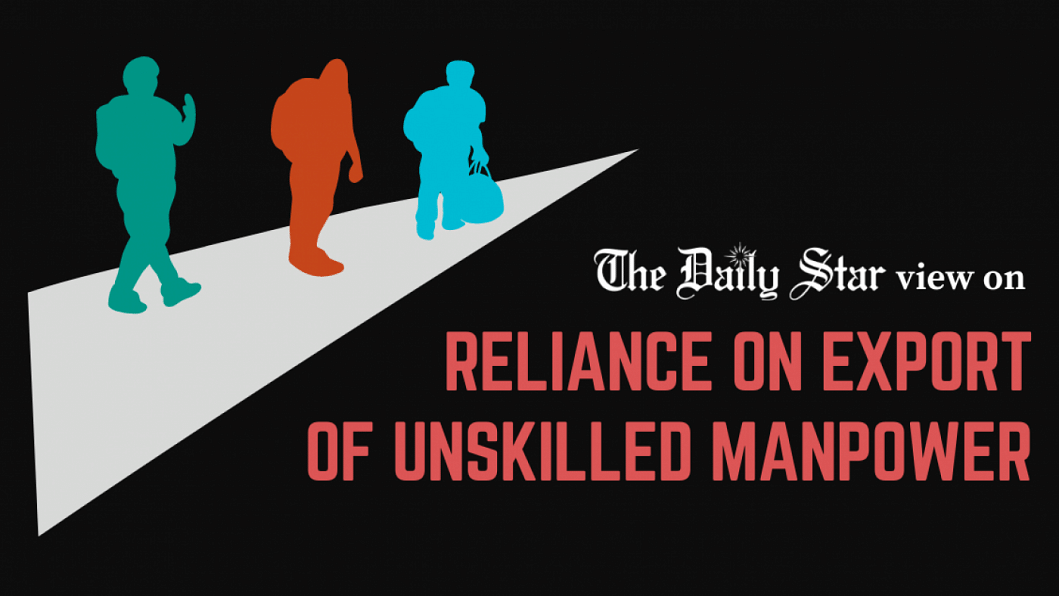 Bangladesh has been at once a steady beneficiary and an unwitting victim of its labour migration boom over the last 40 years. While remittances sent by migrant workers have been a key pillar of its economy, its inability to change with time – as evidenced by the continued reliance on unskilled or low-skilled labour – has led to stagnation in inward remittances. For example, during the just-finished fiscal year 2022-23, the country witnessed a surge in overseas employment, reaching a six-year high with over 1.1 million workers venturing abroad. But it saw only a marginal increase in terms of remittances earned compared to the previous year.
The reason for this is not a mystery. Data from the Bureau of Manpower, Employment and Training (BMET) show that the rate of skilled workers sent abroad reached a record low of 22.22 percent in 2022. The rest of the workforce has been composed of unskilled and low-skilled workers. It is because of this reality that Bangladesh is still seen as a primarily unskilled workforce provider. Unskilled labour means not only lower salaries – and thus a lower revenue for the nation – but also higher vulnerability to economic shocks, violation of labour rights, abuse and exploitations.
Looking at other countries like the Philippines, China, India, and Pakistan, one can see that the per capita average monthly income of their migrants is significantly higher than that of our migrants, mostly due to the higher proportion of skilled workers in their labour force. Bangladesh can achieve similar economic benefits if it strategically promotes and sends more skilled labour abroad. The question is, why isn't it? A major challenge is the lack of a robust system to create and promote skilled manpower. There are not enough vocational and technical training programmes to equip our workforce with necessary competencies. Experts also point to the reluctance of workers themselves to acquire skills, the weaknesses of the national education policy, the lack of a proper government policy, etc.
True, there is still a demand for unskilled labour, particularly in the Middle East, but what has worked before may not work as well going forward, due to the global drive for knowledge-based economy. We must then prepare our workforce accordingly. For that, coordinated efforts from all stakeholders including the government, educational authorities, and manpower recruiters are essential. The next phase of our labour migration project must focus on sending skilled labour.