The crumbling coasts
Illegal sand mining is eating away people's homes, farmland and wildlife habitats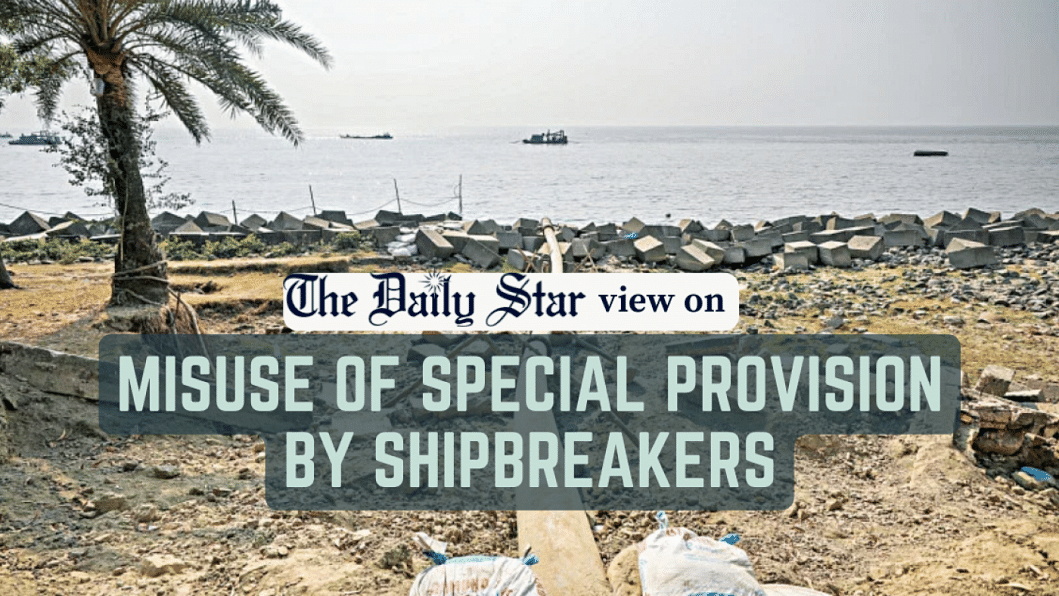 That our environment – and by extension, people's lives and livelihoods that depend upon it – is at the mercy of powerful quarters is no longer news. Yet, we can't help but be horrified by the extent shipbreakers and influential locals are exploiting the environment in Chattogram's Sitakunda upazila. According to our report, they have been extracting huge amounts of sand from the Sandwip Channel of the Bay of Bengal – as usual, with impunity – resulting in the destruction of embankments and coastal forests. At least two kilometres have reportedly already collapsed due to uncontrolled sand mining, while more embankments are at risk of collapsing, putting the area and its inhabitants at tremendous risk of natural calamities. Meanwhile, saline water from the sea is now inundating cultivable land in the surrounding areas, leading to a loss of prized farmland and farmers' income. With coastal forests taking the hit of the sand mining, hundreds of wildlife species have already been displaced and thousands of trees will likely die if nothing is done to stop it. 
What is most upsetting is that this has been happening because the Ministry of Industries gave special permission to shipbreakers to lift sand from their yards, apparently to facilitate the anchoring and navigability of the ships. Many shipbreakers, it seems, have taken this provision as permission to lift sand at will, whenever and from wherever, even going so far as to lift sand from the sea and selling it to local buyers. As much as 300,000 cubic feet of sand has already been excavated from the Sitakunda coast, according to an enquiry report from the Department of Environment (DoE), even though it is illegal to lift sand from the sea, rivers and water bodies for commercial purposes, without permission from the relevant authorities. 
There can be no doubt that destruction on such a massive scale has taken place because the authorities failed to do their job. And as usual, no one is willing to take the blame. The DoE, for instance, says that it can only levy fines on miners, but that it falls upon the Ministry of Land to take harsher steps. But even if that were true, thus far, they have only fined three companies a meagre Tk 250,000, which, when compared to the tremendous profits they are making from the mining, is a drop in the ocean. Are we to believe these are the only companies that are grossly violating the law? Meanwhile, the Ministry of Land, which is supposed to implement the Sand Fields Management Act, has apparently conducted only 10 mobile courts in two years to stop sand mining, which has clearly been inadequate in detecting and deterring the lawbreakers. As for the Ministry of Industries, why would they grant such a special provision if it couldn't guarantee coordination among the relevant authorities to ensure monitoring and compliance?
The authorities involved must answer for their part in enabling such a large-scale devastation to take place. Most importantly, they must stop their usual blame game and take coordinated steps to urgently stop all sand mining in the area, and protect people's lives, livelihoods, forests and wildlife habitats.