Reducing fuel prices by Tk 5 won't ease people's suffering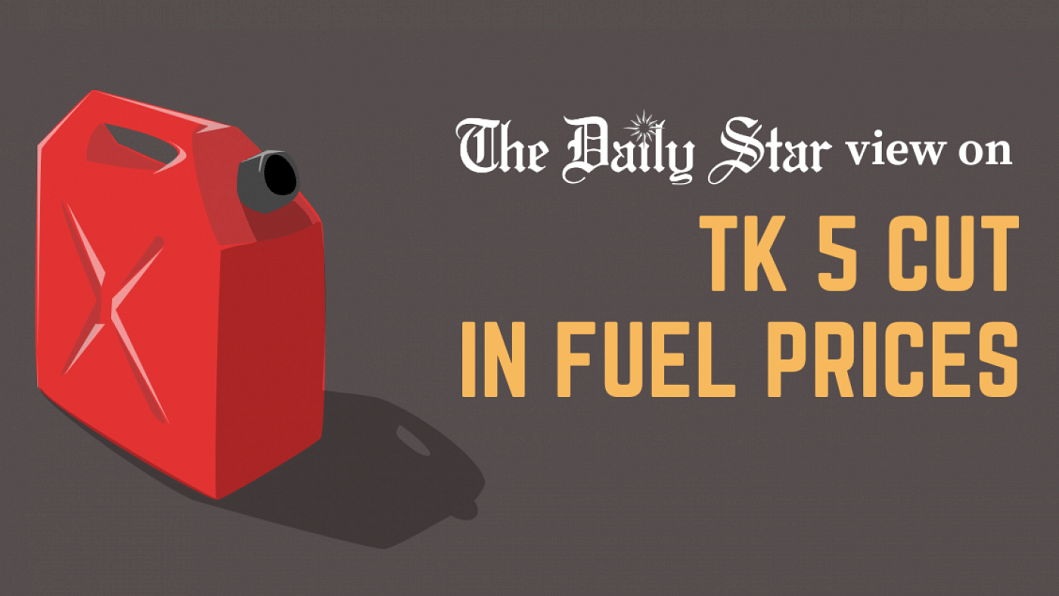 Less than a month into the highest ever hike of fuel prices in the history of independent Bangladesh, the government has done what experts and the common people have been demanding: revise the fuel prices. However, the amount by which they have reduced the prices is so meagre – and so thoroughly insufficient to address the corresponding increase in the cost of living – that we can't help but ask: Why even bother?
On August 29, the government reduced fuel prices by only Tk 5 per litre. The prices of diesel and kerosene have been lowered to Tk 109 per litre from Tk 114, which was set on August 5, raising the price from Tk 80. The cut constitutes a reduction of less than four percent compared to the increases by 42.5 percent in prices of diesel and kerosene enforced 24 days earlier.
Notably, the cut came only a day after the National Board of Revenue (NBR) reduced the import tariff on diesel by 11.25 percent in order to cut import cost. Following the unprecedented fuel price hike, economists and energy experts had suggested reducing import tariffs to reduce the prices, instead of shifting the burden on to the end consumers who are already struggling to make ends meet in an increasingly volatile economy. But unfortunately, we do not foresee the consumers being able to reap the benefits of this decision. The prices of essential items have already witnessed a sharp increase; launch fare was hiked by 30 percent, and bus fare by 22 percent on long routes and 16.3 percent on city routes. Can we expect to see prices of any product to go down because of a Tk 5 reduction in fuel prices? The answer is a definitive no.
Over the weeks, economists and energy experts have provided sound suggestions to counter the fuel price hike. For one, the Bangladesh Petroleum Corporation (BPC), which has been crying over incurring a Tk 8,014.51 crore loss in the last six months, could have utilised the Tk 46,858 crore profit it made since 2015. The government realised Tk 10,000 crore from the BPC in 2020 and 2021 alone, in addition to the revenue from VAT and other taxes. Where did the money go? The government is yet to disclose the details, despite repeated appeals for transparency from different quarters.
Ordinary people as well as businesses were already grappling with inflationary pressure in the economy brought about by the first round of fuel price hikes last November. The latest fuel price hike has thrown them into the throes of panic. We are saddened, but not altogether shocked, that the woes of the general public have failed to reach the ears of the policymakers. For everyone's sake, including that of the economy, we urge the government to reconsider its anti-people fuel hike and adjust prices to give them a break.