Police excesses are a threat to civil liberties
Authorities must investigate the allegation of girl "taking her own life" during police raid in Mirpur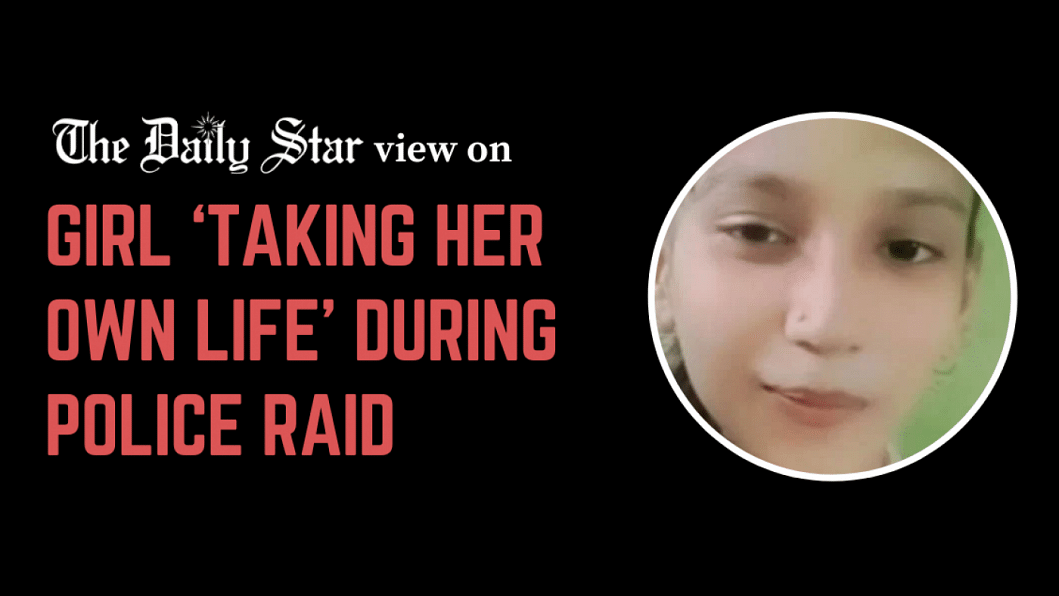 It was only the other day that we commented on an incident in Natore in which five cops allegedly tortured three men in custody, leading to the local court asking the police authorities to file a case against the officers responsible. While a court's intervention on behalf of helpless victims is laudable, the truth is, bereft of institutional accountability, it is hardly a deterrence against police excesses, which have been occurring with frightening regularity in the country. The latest to be reported by the media occurred at the Pallabi area of Mirpur, Dhaka, where Baishakhi Akhter, aged 16, allegedly took her own life after police attempted to detain her mother during a raid.
There have been contrasting claims about what really happened. Police allege that the family ran a drug business and that the aim of the raid on their home was to "recover narcotics." But the family denied these allegations. Our concern is not about whether the family had any criminal history, but what happened after the so-called raid and whether police were somehow responsible for the tragedy that followed. According to Baishakhi's family, the police team demanded bribe from them during the raid, and also assaulted mother and daughter before hauling the latter off to a room where, locked from outside, she threatened and subsequently committed suicide.
The truth of the matter will only come out if a thorough investigation is conducted. However, from what has been reported, several facts stand on their own: 1) police conducted the "raid" in plain clothes; 2) a young girl killed herself during the raid; and 3) something happened during the raid that prompted it, leading to angry protests by locals. These facts are enough to indicate foul play at some stage of the raid. The picture that emerges from these and other reports – as well as the history of police involvement in extortion using the well-worn excuse of narcotics possession – is once again a reminder that beyond token disciplinary measures, not much is being done to ensure accountability of the errant members of this vital force.
In the past, we have often seen how the authorities tried to discredit allegations of police misconduct by citing the supposed crimes of the accused/victims. But in the eyes of law, everyone, regardless of their history, deserves to be treated with dignity and given a fair chance to be heard in a court of law. But it is because of the continued tolerance of such vigilante-style raids – using the cover of plain clothes – that these principles stand violated, and that people find it hard to trust police. In these columns, we have also often raised concerns about corruption, the use of excessive and lethal force, custodial death and torture and other such extrajudicial actions which have created fears among ordinary citizens. Our concerns were further vindicated when, in February, eight United Nations rapporteurs raised objections against excesses of Bangladesh law enforcement agencies to the government.
The higher authorities must take these concerns seriously. We also urge them to ensure a fair investigation into the Baishakhi tragedy and bring anyone responsible to book. Unless they take proper steps in such cases, public trust in police may never be restored.