Petrobangla's dangerous dependency on gas imports
Self-sufficiency can rid us of the threat of energy crises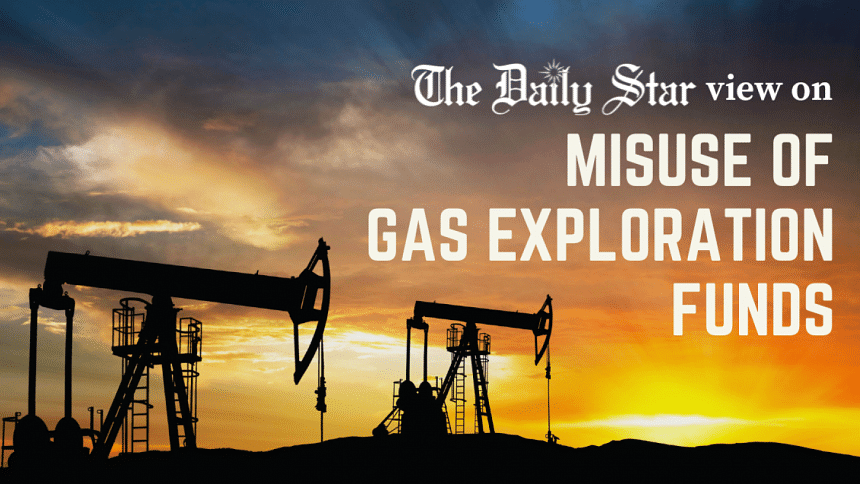 Who gave Petrobangla the permission to spend Tk 2,000 crore from the Gas Development Fund (GDF) to import liquefied natural gas (LNG)? Certainly not the Bangladesh Energy Regulatory Commission (BERC), even though Petrobangla is legally bound to ask the commission before spending from the fund, which was set up in 2009 for gas exploration. While officials are fully aware that this fund is not for gas import, the money, apparently, was taken as a loan for emergency circumstances with the approval of the Finance Division.
The ongoing energy crisis could definitely be considered an emergency. But how does that explain that this is not the first time such loans have been taken? Last month, BERC told Petrobangla to pay back an amount of Tk 9,227 crore that they took from the Energy Security Fund to import LNG between July 2018 and June 2021. The national oil company was also asked to return Tk 3,000 crore to the GDF, which was deposited with the state exchequer last year.
Let us not forget that the Tk-17,000-crore GDF is actually paid for by consumers through the tariff that is levied on them. These same consumers are now suffering in the heat through hours of load shedding, because we failed to tap into our own gas reserves and are still dependent on gas imports. This is not just unfair to consumers. At a time when the price of LNG has crossed USD 39 per MMBtu from below USD 10 earlier this year – and when our foreign exchange reserves have become so precarious that the government is planning on taking a loan from the IMF – it is a dangerous policy to continue to spend huge amounts of foreign currency on energy bills.
According to experts, Bangladesh is one of the least explored countries in the world in terms of gas reserves, with only one third of its onshore area being explored. Yet, over the past few years, plans to drill exploratory wells and conduct seismic surveys for offshore exploration have been scrapped or postponed with no explanations. We fail to understand why. Does the government have a long-term policy to deal with the energy crisis beyond passing over the costs and impacts onto the shoulders of consumers?
In terms of our climate commitments, it also makes sense to prioritise self-sufficiency over importing gas. A large portion of gas imports comes from Qatar, whose huge North Field gas fields have been identified as the biggest new "carbon bomb" in the world. It is far better for us to make plans to achieve self-sufficiency than be affiliated with such catastrophic projects. However, in the long run, we must understand that the future lies in growing renewable energy capacity to finally be free of the volatility of fossil fuel prices.