Here Comes the Loan…
IMF deal is further proof that economic reforms are badly needed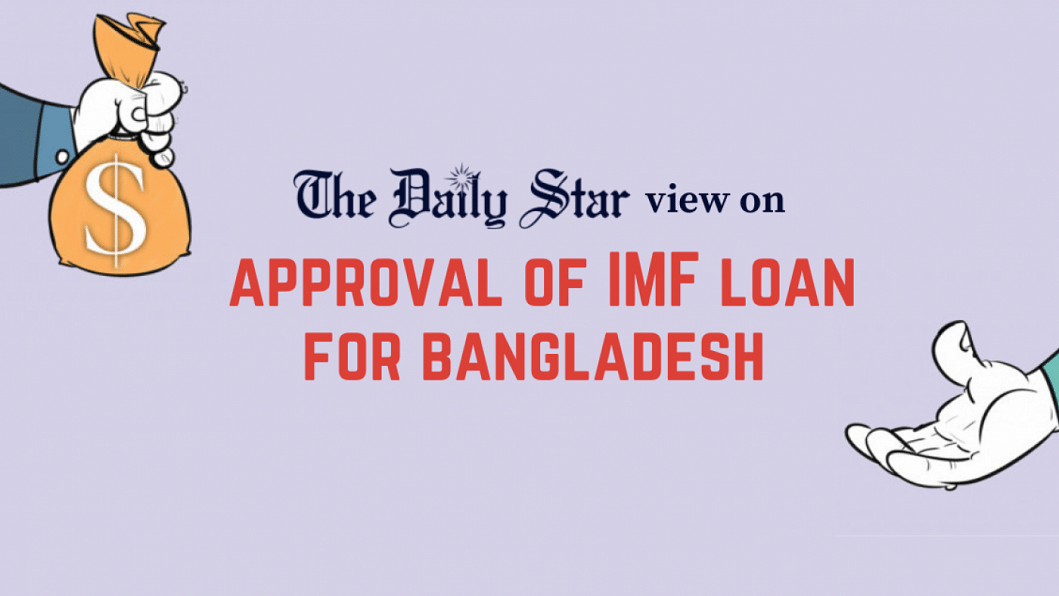 We're relieved that the deal between the International Monetary Fund and Bangladesh government has finally come off, ending weeks of speculations about its likelihood and possible conditions to be imposed by the multilateral lender. No, there is no "harsh condition" or reform plan attached to it, as was anticipated, but whether this will be good for Bangladesh in the long term will depend on who you ask. Reportedly, the two sides have reached a preliminary agreement on a USD 4.5 billion loan, which would be disbursed over a 42-month period, with the first of seven planned instalments expected in February. Bangladesh has thus become the third country in South Asia, after Pakistan and Sri Lanka, to secure a "staff-level" loan agreement with the IMF this year.
The development comes at a critical time for Bangladesh, with the government struggling with multiple crises including widening of the current account deficit, alarming decline of foreign exchange reserves, slowing growth, rising inflation, food and energy security concerns, etc. In his reaction, the finance minister suggested that the move was a "precautionary measure" to ensure that the economic instability caused by the Russia-Ukraine war does not "escalate into a crisis." In the grand scheme of things, the loan amount, it must be said, is not substantial, nor is it a cut-and-dried solution to our dwindling foreign exchange reserves. But it holds a short-term value that Bangladesh can use right now.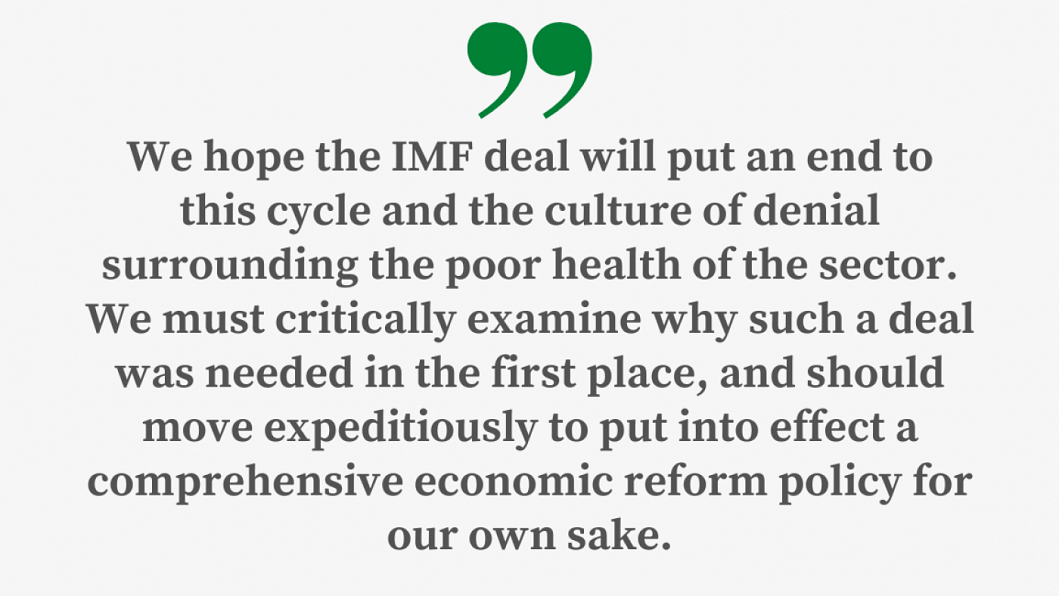 The deal, which will require approval from the IMF's executive board to be effective, can improve our creditworthiness, helping catalyse additional financing from other developmental and bilateral partners. Even though the full picture of the loan programme is to emerge, we are told that there were no IMF-set conditionalities per se. Instead, the government will be expected to pursue its own existing reform agenda. This includes raising the tax-GDP ratio, periodically adjusting the fuel price, implementing climate-related proposals made in the budget and on various international platforms, increasing remittance receipts through formal channels, increasing social spending, increasing exchange rate flexibility, expanding and diversifying exports, modernising the monetary policy framework, etc.
This is where critical focus must be given. With IMF or not, we should embark on a serious reform drive of our own volition to address these longstanding issues. Lack of good governance and sound policy has been a major barrier to Bangladesh's economic sustainability. Of course, the effects of external shocks like a war or pandemic cannot be underestimated. But economies where institutions are strong, accountable and capable of formulating and executing sound polices have a better chance of cushioning the impact of external and internal shocks. Unfortunately, the financial sector in Bangladesh is more known for corruption, mismanagement and unaccountability. Political interests often influence major decisions and policies.
We hope the IMF deal will put an end to this cycle and the culture of denial surrounding the poor health of the sector. We must critically examine why such a loan – Bangladesh's 13th from the Washington-based lender – was needed in the first place, beyond official explanations, and move expeditiously to put into effect a comprehensive reform policy for our own sake.