Is Dhaka Wasa beyond accountability?
How can Wasa MD appoint people ignoring its organogram?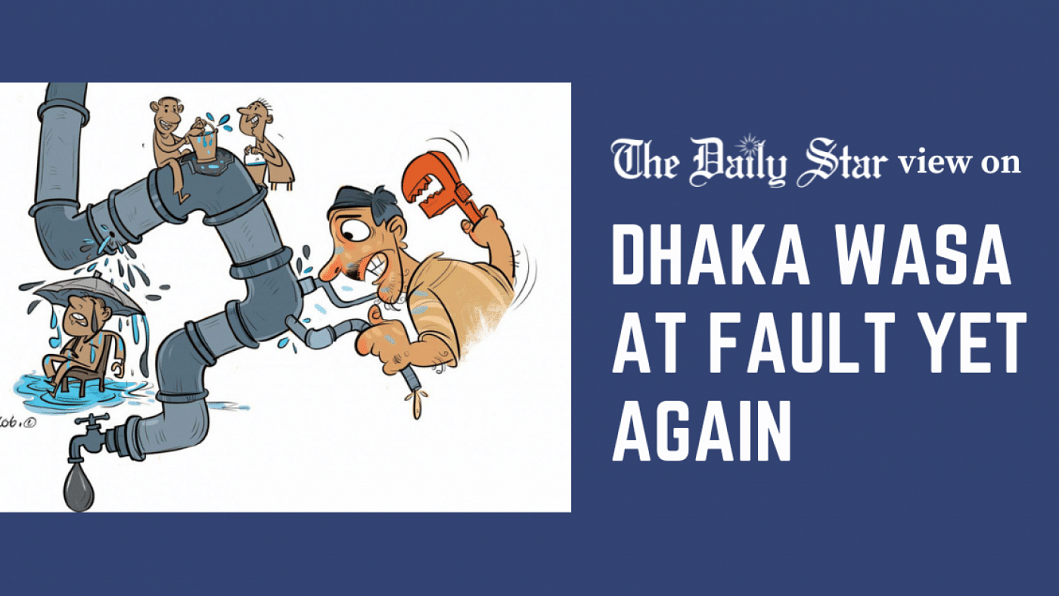 So, here we are again, trying to process the news of another irregularity involving the controversial Dhaka Wasa MD, who appointed people close to him in the state-run organisation violating rules and regulations, and wondering how many more irregularities will it take for the state to make him or the agency accountable. In the past 13 years, after Taqsem A Khan was appointed its MD in 2009, many complaints were made against Dhaka Wasa for actions and decisions that go against the people's interests. Supplying contaminated water to residents, increasing water tariff 15 times in 13 years, allowing unnecessary foreign trips for its officials, including its MD, undertaking ineffective projects worth crores of taka in the name of improving its services, polluting the Buriganga River with untreated waste discharged through its sewage lines – the list of its irregularities is seemingly endless.
A report on its latest misdeed says that the Wasa MD appointed two individuals close to him by creating two top positions, violating the Dhaka Wasa Act-1996 and Dhaka Wasa Service Rule 2010. After their retirement from the organisation in 2016, both of them were variously reappointed as consultants, advisers, directors and deputy managing directors. Reportedly, whenever the MD goes abroad, one of them is made the acting MD. Even through the Local Government Division (LGD) – Wasa's supervising authority – recently asked it to cancel the appointments and stop paying them salaries and allowances, nothing has been done in this regard.
Should we be surprised? No, especially when such allegations were also raised against Taqsem himself. Reportedly, he has been appointed and reappointed as Wasa MD for six consecutive terms in violation of Wasa's rules and regulations. The Transparency International Bangladesh (TIB) even termed his appointment or repeated reappointments as "questionable", and called for a neutral audit of his performance.
It's really alarming that a vital state agency like Dhaka Wasa has gone beyond any kind of accountability. Despite the fact that it has totally failed to improve the quality of water it provides to citizens – for example, earlier this year, the city saw a major cholera outbreak because of leaks in Wasa pipelines – the agency could not be made to answer for its failures. A TIB study also found that 62 percent of people seeking water and sewer connections from Wasa reported facing harassment and irregularities. Sadly, nothing visible was done to address these issues either.
Since the Anti-Corruption Commission has now started an enquiry into various financial anomalies of Wasa and the two high-ups appointed by Taqsem have already been questioned, we hope it will send a strong signal to its MD. Also, recently, the Supreme Court upheld a High Court order that sought a report on the salaries, allowances, and other facilities provided to Taqsem over his entire tenure. We hope all these initiatives, if followed up properly, will help to hold Dhaka Wasa finally accountable.