A corruption crackdown in health sector is a need of the hour
HC observation on corruption underscores the need for reforms in the sector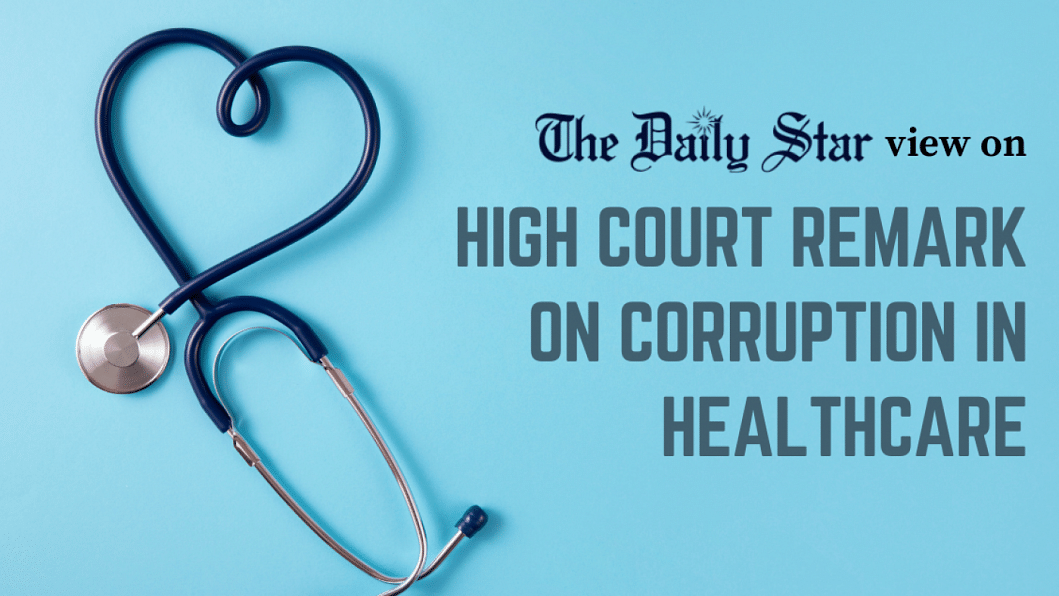 We welcome an observation by the High Court which recently highlighted how corruption has permeated every level of the health sector. Additionally, the court noted that doctors are raking in profits in connivance with pharmaceutical companies. We fully share these concerns. Various irregularities – ranging from corruption in procurement to mismanagement in hospitals to doctors' reluctance to work in rural areas – are indeed taking place regularly.
Just days ago, a report by this daily raised concern about the exorbitant pricing of stenting for cardiac patients. Before that, there was news that intensive care units (ICUs) at the National Institute of Cardiovascular Diseases (NICVD) were out of operation for 10 days. Earlier last month, a report disclosed how a project, undertaken to install 10-bed ICUs in 43 district hospitals and 10 medical college hospitals, saw little to no progress even after three years, despite their importance for critical patients. These are just a few, randomly picked examples from recent reports.
The health sector has been riddled with corruption for years now. It was especially evident during the pandemic when multiple reports were published exposing widespread corruption, often involving health officials, doctors, and politically connected businessmen. A report last year revealed audit objections raised by the Comptroller and Auditor General which claimed that financial irregularities worth Tk 193 crore were committed in the early stage of the pandemic. It seems that not much has changed since then, pointing to the continued lack of accountability in this sector.
While the High Court observation came in connection with a particular case involving the recruitment of doctors in prisons, it serves as a powerful reminder about the dire state in which our health sector continues to languish. We hope that the court's words will be taken seriously by the health authorities. In curbing corruption, it is vital that the Anti-Corruption Commission does its job properly and courageously. We also urge the health top brass to ensure accountability at all levels, without which this vital sector will continue to struggle.