Break the cycle of pre-election violence
Ruling party must discourage violent confrontations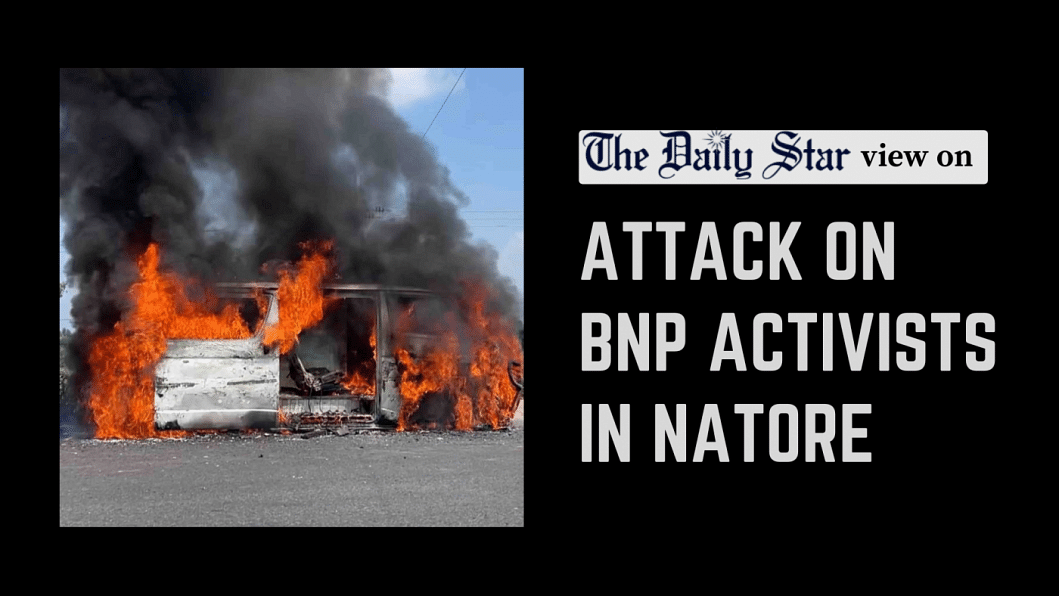 With a national election only a few months away, it is expected that the country's political atmosphere would heat up, that barbed remarks would be exchanged between political rivals. But what we neither expect, nor want, yet are forced to watch, are violent tactics to intimidate opposition parties as they take to the streets to convey their demands to the government. Sadly, such violent engagement has become an inseparable part of our electoral culture, despite repeated calls for dialogues and negotiations to resolve political differences. We saw the latest episode of such violence on Sunday, when BNP men on their way to a road march were intercepted and assaulted, and their vehicles vandalised.
According to media reports, several vehicles carrying members of Chhatra Dal and Swechchhasebak Dal were attacked at three different locations on the Natore-Bogura highway. In one of those incidents, a number of Chhatra Dal activists were beaten and hacked indiscriminately, and the microbus carrying them was set on fire, according to witnesses and local BNP workers. Prothom Alo reported that three activists were admitted to the Rajshahi Medical College Hospital due to critical injuries. BNP has alleged that Awami League was behind the attack, which the latter has refuted. Local police and firefighters could not clarify the matter, even though there is a photo showing a local AL leader searching a vehicle earlier on Sunday morning, per our report.
We are familiar with this pattern, however. Since BNP started to hold demonstrations to push their agenda in the run-up to the upcoming general election, we have witnessed how their street programmes were routinely intercepted by ruling party men, mostly ending up in violent clashes, sometimes with the involvement of the law enforcement itself. This is totally unacceptable. We condemn these attacks on the BNP for exercising its constitutional right to hold demonstrations.
That said, we also urge political leaders across the aisle to put more efforts into finding a way to engage and negotiate with each other. It's time they broke the cycle of violence and took up the path of dialogue, instead of trying to force their way through street mobilisations. The uncompromising attitudes of major political parties are jeopardising any chance of having a free and fair election. All parties must come together to find a middle ground to overcome the ongoing political stalemate.