Dialogue is vital to break political stalemate
Ongoing uncertainties and undemocratic overtures are a threat to people's rights and aspirations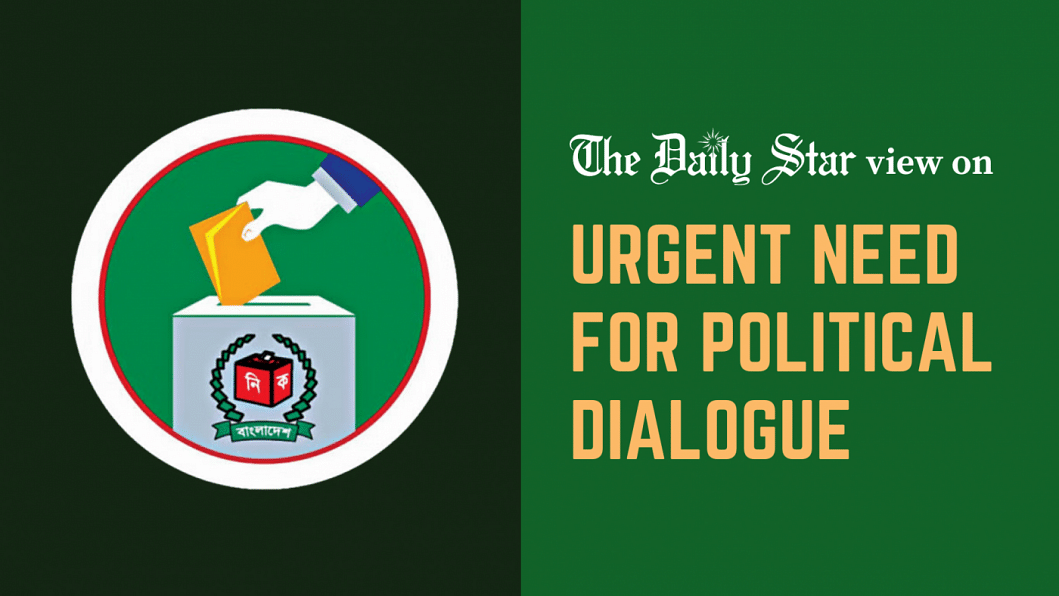 Amid all the speculations and finger-pointing over "foreign interference" ahead of the next parliamentary election, it is imperative, now more than ever, that the thrust for building a reliable and sustainable system of holding elections comes from within – i.e. politicians themselves. We cannot be endlessly experimenting with the electoral system, or be held back by fear and uncertainties every time there is an election around the corner. This is a historic challenge, given how we have failed to build a reliable system even after 52 years of independence. And there is not much time left, with the election scheduled to be held mere months later.
Experts, at a recent event, have again reminded us how dialogue, between our political parties, still holds the key to any success in not only resolving their differences and holding a fair and inclusive election come January, but also in "fixing" our electoral system for good – so it can be immune to any internal or external pressures. Therefore, they must give dialogue a chance, and public interests rather than party interests must be the basis for said dialogue. Naturally, the first step in that direction should come from the party in power. It is only through such efforts that vital issues that currently remain unresolved, ranging from the nature of poll-time government to the role of institutions responsible for elections, can be solved. The resurgence of violence is another concern that one hopes such dialogues will help resolve.
As a new survey has demonstrated, an overwhelming majority of our people (91 percent) still believe in democracy, despite the repeated failures of our democratic institutions. They still deeply care about their fundamental human, civil, and political rights. A fair election is a gateway to the realisation of these lofty goals of democracy. We urge politicians to take note of the aspirations of ordinary people, who, as things stand, have been deprived of their right to vote in a fair and peaceful environment for too long. Politicians must give them their voice back, and encourage them to get back to the polling booths.