Address sexual abuse at educational institutions
Education authorities must abide by HC verdict on sexual harassment cells without any delay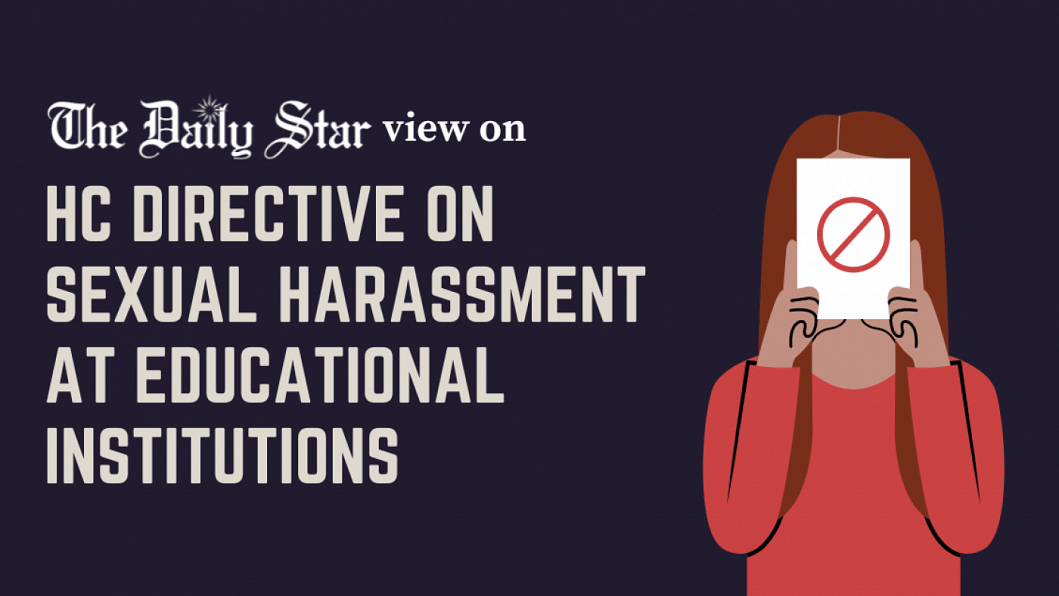 We find it deeply troubling that the High Court, yet again, had to remind education authorities to form committees to combat sexual harassment at all educational institutions. This is not the first time that the court issued such reminders to the education ministry and the University Grants Commission (UGC) to implement its 2009 verdict on forming such committees. On Tuesday, it also sought an explanation from the authorities for their inaction or rather refusal to adhere to the directive, and ordered the government to pass legislation based on its guidelines in this regard.
It should be noted that some sexual harassment cells have been established since the passing of the 2009 verdict. As a deputy director of UGC has recently told this newspaper, 45 out of 53 public universities, and 71 of 109 private universities, established anti-sexual harassment cells. These cells, however, appear to exist only on paper. After conducting a poll among students from 15 public and private universities, this paper discovered that although almost all of them had experienced sexual harassment or knew someone who had, 31.5 percent of students didn't know where to register complaints. When asked if they were aware of any cell where reports of harassment were filed, 77.4 percent gave a negative response. According to 59.1 percent of respondents, their universities don't hold any seminars, workshops, or other awareness programmes about where and how to file complaints in accordance with the HC regulation.
But even when a complaint is filed with a cell, abusers are not often brought to book, especially if they are connected with influential quarters. For example, on July 17 last year, a female student of Chittagong University filed a complaint after an attempted rape, but the authorities didn't take it into account even after protests erupted on campus. The abusers continue to receive the patronage of powerful parties and university authorities. This paints a dismal picture of the state of our educational institutions, one that must be corrected. No case of sexual harassment should go unpunished. The authorities must investigate all complaints of harassment and take proper action. As well as forming complaint cells and making them functional, it is vital that students are made aware of their existence and encouraged to seek redress.
But we must ask: why has the HC directive not been implemented in full yet? What's stopping the higher authorities from taking action that could really help rid their campuses of the scourge of sexual harassment? And what does it say about the rule of law in this country when an express directive of the court is disregarded year after year? We urge the higher authorities to take immediate action to resolve this issue. They must also pass legislation making the establishment of Anti-Sexual Harassment Cells mandatory at all educational institutions.