A case for merit-based recruitment in BCS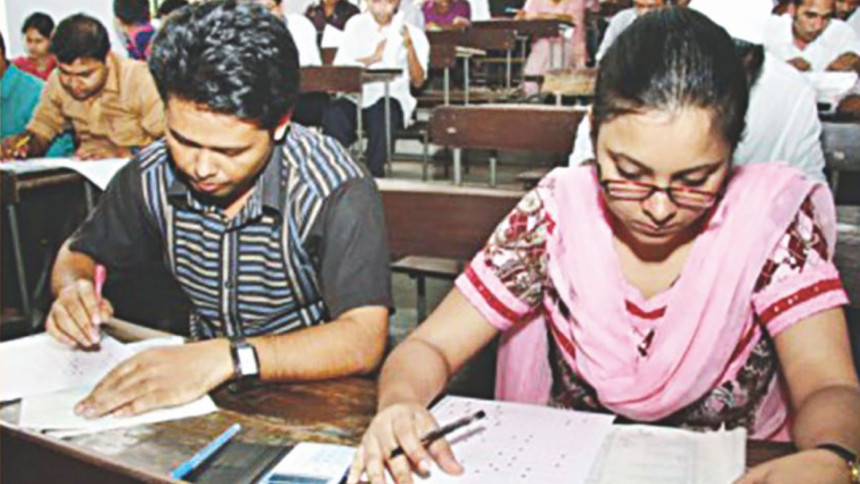 Discrimination is one of the most concerning issues for human resource professionals and can be both positive and negative. The quota system is a form of positive discrimination employers use to promote the advancement of disadvantaged groups. The recruitment system in Bangladesh, including public services, uses the quota system. The Chartered Institute of Personnel Development (CIPD) defines quota in a policy report titled, "Quotas and Targets: How Do They Affect Diversity Progress?" Published in June 2015, the report states, "Quotas and other affirmation action policies aim to improve equality of opportunity and increase diversity by addressing the under-representation of minority groups in a range of different domains, such as politics, higher education and management."
The objective of quotas is to address the under-representation of negatively stereotyped minority groups in a specific context. We see the use of the quota system in civil service recruitment systems in South Asian countries, such as affirmative action in India that encourages the recruitment of minority groups. In Pakistan, 92.5 percent of civil servants are recruited based on quotas, and only 7.5 percent based on merit. In contrast, most European Union countries forbid quotas. According to the UK Advisory, Conciliation, and Arbitration Service, "[It] is unlawful to select a person for a job on the basis of their gender or race in order to achieve a fixed quota of employees of that gender or race."
However, the quota system for public services in Bangladesh is justified by Article 29, Section 3(a) of the Constitution: "Making special provision in favour of any backward section of citizens for the purpose of securing their adequate representation in the service of the Republic." The recruitment policy in the Bangladesh Civil Service (BCS) can be divided into three phases: 1972–1976, 1976–1984, and 1985 to date.
It has been found from the analysis of the three phases of recruitment policy for BCS that the recruitment system has never fully functioned on the basis of meritocracy. The system promotes only 45-percent merit and 55-percent quotas, although this quota system cannot be justified in today's socio-economic reality in Bangladesh. The BCS has enjoyed the positive impacts of the quota system. These include promoting different under-represented minority groups such as women, indigenous and so on, which has certainly uplifted the disadvantaged groups in the country. Abuse of the quota system, however, leads to corruption and favouritism, and discourages meritorious people who want to dedicate their career to the civil service. Now, a principal question is how long the quota system in Bangladesh can last, since it cannot be a never-ending process, especially when we see that governments in this globalised world are feeling the need for more merit-based employees than ever before.
In his book titled Administrative Reforms in Bangladesh (1998), Mohammad Mohabbat Khan put forth a set of recommendations to ensure merit-based selection in the public service. One of them is, as he puts it, "measure(s) should be taken to progressively limit the scope of quota reservation system with the objective fits (sic) eventual withdrawal within a specified time period." Similarly, Kamal Uddin Ahmed, in his article "Quota System for Civil Service" published in The Daily Star on July 18, 2008, stressed the importance of re-fixing the quota for the children of freedom fighters from 30 percent to a maximum of 10 percent; he also justified the 10 percent quota for women as being good enough. Additionally, favourable working conditions can attract more women to the civil service, as suggested by a UNDP Bangladesh case study published in 2011.
Recently, eminent economist and ex-bureaucrat Dr Akbar Ali Khan also made a remark on the quota system being a challenge to the recruitment system; he believes it should not be continued for an indefinite period, and has insisted on reforms to the recruitment policy.
Indeed, if the civil service is considered the backbone of a country, then a good recruitment system is a key to attracting and retaining the most meritorious people in service. This will not only strengthen a country but also improve its ability to compete with the rest of the world. It appears that reforming the recruitment and selection policy and system is critical for contemporary Bangladesh. Among the public-sector recruitment systems, the recruitment of BCS cadres has remained at the heart of the Bangladesh administrative system. Therefore, it is believed that if the recruitment policy is changed and reforms are made in the recruitment system of BCS, meritocracy will be established which will help to eradicate corruption and nepotism. It will have a significant influence on other sectors and industries as well. If the administrative mechanism of a country is run by a group of talented people, an abundance of development will indeed emerge.
I think it is a matter of political will to concentrate on the reform of the recruitment policy, including rethinking the quota system in Bangladesh. This reform can be a milestone in the accomplishment of Vision 2021 and work as a tool to combat corruption and ensure the country can compete in the global arena. I want to be hopeful that our civil servants will one day be recruited based on merit rather than a quota system. I just hope that day will come sooner rather than later.
Mohammad Omar Faruk is a human resource consultant based in London, the UK.

Email address: mohd.o.faruk@gmail.com