The world needs empowered women more than ever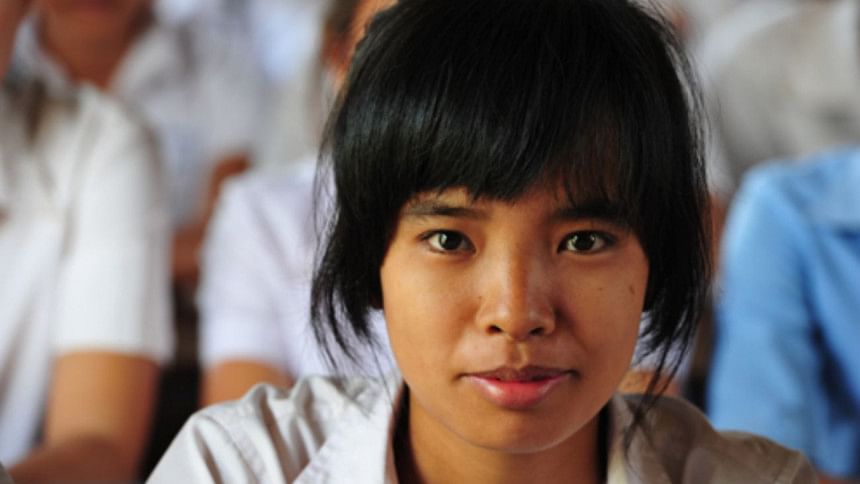 "Women are the largest untapped reservoir of talent in the world," former US Secretary of State Hillary Clinton once said.
Her words ring particularly true in Asia, where stereotypes and cultural norms continue to prevent millions of women from fulfilling their real potential.
Last week, representatives from 21 Asia-Pacific economies gathered for the APEC 2017 Women and the Economy Forum in Vietnam's ThuaThien-Hue Province, providing us with an opportunity to look more closely at the status-quo and some long-standing challenges to closing the gender gap.
First, some compelling figures. Despite the much-acclaimed economic and social progress of the past few decades, there are just two countries on this vast continent—the Philippines and Laos—that have made it to the top 50 of 144 countries ranked in the Global Gender Gap Report 2016.
It is no surprise, then, that an ILO report, "World Employment and Social Outlook: Trends for Women 2017", shows East and South Asia as the only two regions in the world seeing a reduction in the percentage of working women over the past decade. The situation is particularly worrisome in South Asia, where less than one-third of the female population are active in the labour market, 51 percentage points less than the rate for males.
The picture for the whole of Asia is not much brighter, according to the Asian Development Bank. Although most working-age women in Asia wish to work, they are on average 70 percent less likely than men to take part in the labour force. The region as a whole loses an estimated USD 40 billion each year as a result of gender gaps in employment and education.
Even when women are able to find work, they are more likely than men to be vulnerably employed, with low wages and without social protection. In 2016, the percentage of women trapped in vulnerable employment was 78 percent in South and Southwest Asia and 60 percent in Southeast Asia.
As in most other regions in the world, the gender-based pay gap is another problem. According to ADB, a woman in Asia on average is paid 23 percent less than her male counterpart. An OECD report in 2015 found the situation was even worse in the regional economic powerhouses of South Korea and Japan—the two countries with the worst paid female employers among 35 OECD countries, with the difference being 36.6 percent and 26.6 percent respectively.
Several factors that have constrained women from securing an equal footing with their male counterparts in the labour market, like gender discrimination, low education, burden of unpaid care work, and limited access to finance resources, were identified a long time ago.
The failure to remove these constraints is rooted in the entrenchment of social stereotypes and cultural norms in Asian countries, where male chauvinism is dominant and women are regarded as inferior.
In many Asian societies, including Vietnam, girls are still told that whoever they want to become, they should first be good at housework, and fulfill their role "by instinct" as a family caretaker. On the other hand, boys are groomed for "big" work and be the family's breadwinner.
Worse still, many women in these societies believe that males sharing the responsibility of housework signal their failure as a woman.
In Vietnam, we have a saying that is in complete harmony with the Confucian principle of women being completely subjugated to men in the family: "As a woman, what makes you stand higher than other women is your husband."
Many Vietnamese parents still don't believe that girls need to climb high up the education ladder, because the higher they study, the more difficult it would be to find a husband.
Gender stereotypes also limit career choices for women all over the world. Men are often associated with jobs deemed more important and requiring more skills, like scientists, astronauts, policemen or engineers, whereas women are considered more suitable for "softer" jobs like receptionists, secretaries and so on.
As a result, many women end up carrying a huge burden of unpaid care work, downplaying their capability and not daring to dream big. They lose opportunities for higher education, quality jobs, and deeper social engagement. The perception of women's capability is also affected. An ADB study titled "Women in the workforce, an unmet potential in Asia and the Pacific", found that women were perceived to have lower working skills than men.
It is evident, then, that efforts to get more women into the mainstream economy should start with challenging and dismantling deeply ingrained stereotypes.
Concrete steps should be taken early, at home, in schools, and in communities so that boys learn to appreciate, even look up to women, and understand that care-giving and housework are natural tasks for both men and women. Girls should be taught to treasure themselves, to cherish and chase dreams bigger than traditional roles as wives and mothers.
These are fundamental changes that might take some time, but they are indispensable.
Measures with immediate impact should be implemented as well. Greater investment in public services should lead to quality childcare and care for the elderly. Policies on parenting should boost men's role in childbirth and childcare, providing badly needed relief to over-burdened women.
Much has been said about the importance of public-private empowerment initiatives. The private sector can certainly play a major role in improving women's access to financial support, technology and business advice, given that a large proportion of micro, small and medium-sized enterprises in the Asia-Pacific region are led by women.
For example, in Vietnam, Facebook has recently partnered with governmental agencies to launch a project supporting women entrepreneurs with investment, technology development, training and capacity building. This is a model that should be promoted.
Despite the obstacles, Asia does not lack role models of successful women in all fields and initiatives, especially those that effect far-reaching changes with positive national and international impacts. The legendary political figure that led the delegation of southern Communist forces at the Paris Peace Conference held to end the Vietnam War was a woman, Madam Nguyen ThiBinh. Japanese Professor Masayo Takahashi this year performed the world's first induced pluripotent stem cell-derived transplant into humans, revitalising hopes of a new way of treatment for diseased and damaged organs. Manasi Pradhan is leading a nationwide movement to end violence against Indian women.
In business, which was the focus of the APEC forum, Asia has some sterling role models too. Hong Kong's Zhou Qunfei is the richest self-made woman in the world, according to Forbes. Vietnamese Nguyen Thi Phuong Thao has become Southeast Asia's first self-made woman billionaire and one of the country's two billionaires.
Chinese business tycoon Jack Ma once said women were the "secret sauce" behind his company's success. We should recognise that they are the "secret sauce" for success of families around the world, and therefore, of all nations. And they should be given their dues, in the form of equality in the workplace, and equal access to opportunities to advance their lot. 
---
Vu Thu Ha is Foreign Desk Editor, Viet Nam News.

This is a series of columns on global affairs written by top editors and columnists from members of the Asia News Network and published in newspapers and websites across the region.
---
Follow

The Daily Star Opinion

on Facebook for the latest opinions, commentaries and analyses by experts and professionals.
To contribute your article or letter to The Daily Star Opinion, see our

guidelines for submission

.
---