Why obstructions on ETV programme telecast: HC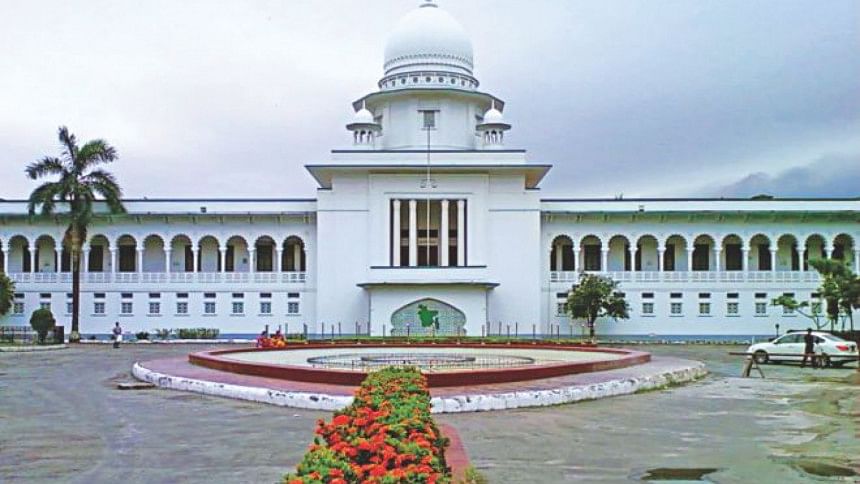 The High Court today questioned the legality of "sudden stoppage" of programme telecast by private satellite TV channel Ekushey Television (ETV).
It also issued a rule asking the government to explain in three weeks as to why the obstruction, without showing any reasons, would not be declared illegal.
The authorities have also been asked to show-cause as to why they should not be directed to remove obstacles in telecasting ETV programmes.
The HC bench Justice Quazi Reza-Ul Hoque and Justice Abu Taher Md Saifur Rahman came up with the rule after hearing a writ petition filed by a reporter and two viewers of the channel.
Faruk Hossain, a staff reporter of ETV, and viewers Hossain Ahmed Helal, president of Laxmipur Press Club, and Shariful Islam Piyal, submitted the petition recently saying that telecast of ETV programmes was suspended in many districts after the channel gave too much coverage to BNP leader Tarique Rahman's speech about Bangabandhu Sheikh Mujibur Rahman on January 4.
The telecast of the ETV programmes was suspended without issuing any notice, which is against the constitutional rights of freedom of expression, they said in the petition.
A Dhaka court on January 11 placed ETV Chairman Abdus Salam on a five-day remand in a sedition case filed for airing a "false, fabricated and instigating" speech by Tarique Rahman on the television.