Visa hassles for Bangladeshis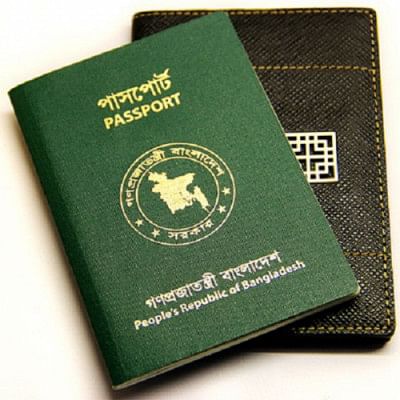 The tourism industry has indeed become a major impetus to growth through its direct and indirect positives. In 2014, the sector directly contributed USD 2.4 trillion to global GDP and created employment for 105 million people. If the multiplier effect of the sector is taken into consideration, the overall contribution of the industry was USD 7.6 trillion, which was equivalent to 9.8 percent of total world GDP. The rate at which the sector is growing is currently higher than global economic growth.
Travelling however, is becoming more difficult each day. While countries promote tourism to increase their revenues, they have also made it tougher for tourists to visit. In addition to economic and social issues, security has been the key reason behind stricter travel permits to visitors from other countries. Needless to say that such security measures have never been foolproof. It can't be, given the nature of emerging global problems. If it were, the world would have been a much safer place to live in and roam around. In many cases, excessive and unreasonable strictness give rise to situations where common travellers suffer.
Take the example of the visa issuance to Bangladeshis by other countries. In line with the global trend, the number of Bangladeshis travelling outside the country is also on the rise. It reflects their necessity as well as affordability. For work, business, health, education, leisure, pleasure and adventure, mobility of Bangladeshis has increased several folds over the years. But applying for and getting a visa can be the most frustrating experience for a traveller. There are various means to discourage aspirant travellers. An exorbitant visa fee is the first barrier for the less well-off travellers. People would think twice before submitting their papers. What if it is rejected? How many months' or days' salary would that be equivalent to? How long has it taken for them to save the money to go visit their grandparents in a foreign land? Those who earn in pounds, dollars and euros wouldn't probably feel the pinch.
A lengthy and complicated visa application form is another obstacle for general people in less developed countries such as Bangladesh. Less educated travellers have to spend additional money to get their applications ready for submission. But this is only the beginning of their visa related expenditures in addition to visa fees. Technology has made work faster and smoother. But it has also made life difficult for some. The online submission of visa applications and getting a token number for visa to a neighbouring country has created opportunities for middlemen to exploit people. While applicants, even after hundreds of attempts, aren't able to make a successful submission, a group of people sitting in cyber cafés keep filling up forms and jamming the system as soon as they are open for application. Initially, these middlemen charged Tk. 500 per application. But as the number of help seekers has increased, these opportunists have raised their fees to more than Tk. 3000 to fill up a form. It is now almost impossible to make an application individually without buying such 'tokens' from these newly emerged business of unauthorised brokers or so called dalals. The issue has been brought to the attention of the concerned visa office. We were told that this was a problem of our own and we had to deal with it. But it can be mutually solved through innovative ways to remove such unfair practices and by reducing the cost of visa applications. 
Then there are countries which want a letter of introduction from a citizen or permanent resident of the country you will visit if you do not have a ticket issued. Getting a confirmed ticket sometimes is not feasible, since there is the likelihood of a situation which could force you to change your travel plans. However, booking tickets beforehand to meet visa requirements is apparently the only option to most people, since they don't know anyone in the destination country. But there is always a way out. There are people out there who can get you a genuine letter of introduction if only you pay Tk. 8,000! The introducer may not know of your existence at all. It is not known whether they are also a part of this racket. But certainly they are undertaking a risk by writing a (false) letter saying that they know the traveller. If security is a concern for the visa issuing country, then why introduce a system which has loopholes and would encourage people to look for possibly risky alternatives? Why can't the process be kept simple and straightforward? It is absurd to expect that every traveller will have an acquaintance in the visiting country who can vouch for the traveller.
One may argue that there will always be means to dodge the system no matter how you design it. Also, in countries where people are less educated and less aware, there will be people who would try to take advantage of them. Many find it essential to take help for their visa applications. Those with an adequate idea about this process can provide such services in exchange of fees. But unfair means of exploiting ordinary travellers can be reduced significantly with cooperation from the visa issuing countries. After all, Bangladeshi travellers are also creating value for the global economy. They don't go abroad to solely take but also to give. As the country is poised to grow at a faster rate in the years to come, Bangladeshis will surely continue to contribute to the global economy even further.
The writer is Research Director at the Centre for Policy Dialogue, and currently a Visiting Scholar at the Centre for Study of Science, Technology & Policy, India.