Web review: The witty 'Goats of Bangladesh'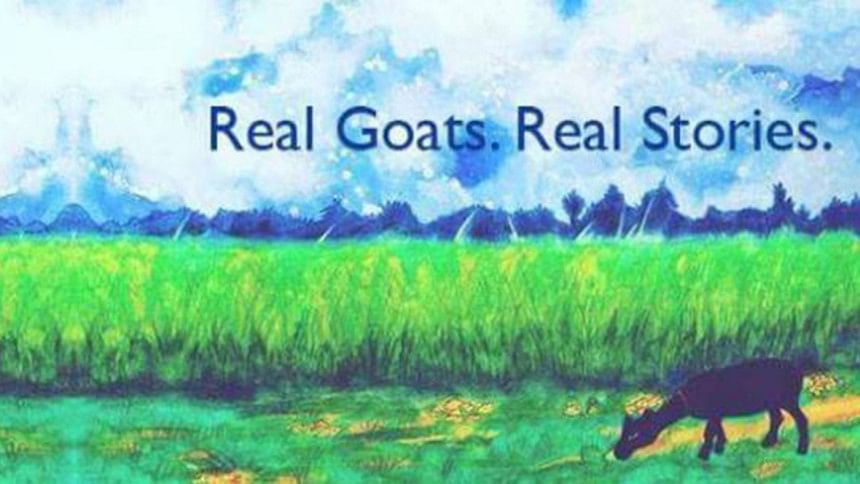 Your Facebook homepage may seem boring and mundane at times with all the worldly stuff and common things piling up there, unless you are a follower of the Goats of Bangladesh.
Just imagine you are scrolling down your homepage and suddenly a photo of a goat walking away pops up with a caption that says:
"Get away."
"Just one second, Mr. Goat-"
"I don't have time for paparazzi; my show starts at 7 and I will not be late."
Isn't it funny? I'm sure you are already having a smirk on your face.
The page shares photos of goats from across Bangladesh along with catchy captions that often contain elements of intense sarcasm and dark humour, and has already become popular among Facebook users in Bangladesh and also around the globe, with 76,326 people following the page and still counting.
The photos of goats with captions that often come with intended puns and sarcasms have emerged with the potential to replace the various photoshopped memes that often go viral in Facebook on different occasions, and not to mention, have managed to give users some respite at times when the homepage feels like suffocating on a dull day.
Often the captions relate to the image so strikingly that they really seem to have been spoken by the goat in the photo, as in this one:
"Sometimes what we see in others is the reflection of our own selves."
or,
"What are you two doing?"
"Waiting for the ride."
"Who's going to take you?"
"Life."
or,
"So how is life as an albino?"
"Oh, I don't know. It feels pretty colourless."
or,
"What are we really fighting for?"
or,
"What do leaves taste like?"
"Like all the lost souls that have left this Earth."
"What?!"
"How am I supposed to know? I'm a goat brought up eating just this, why don't you have a bite? Better question is how does that pizza you have there taste? Give me."
Sometimes the posts contain intense philosophical and political questions and the responses to those from the version of a goat! As a matter of fact, those responses are, at times, worth trying for.
Quite obviously, these photo posts often turn to highly viral contents in Facebook and become a commonplace of intense discussions- among friends, among strangers, among all.
The Facebook page of Goats of Bangladesh has created a web community where the users engage themselves in humourous, witty conversations and try to think out of the box every time a new photo of a goat with a new theme sketched in the caption, adding a different flavor to the whole experience in Facebook.