Old friends reunite on Facebook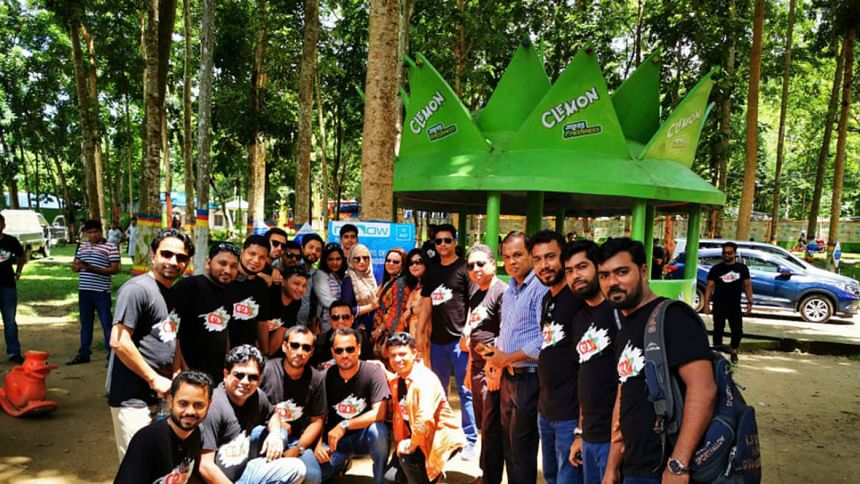 Imagine that time when people had no social media and everyone was filled with doubts whether they would get a second chance to meet their dearest friend once they parted ways at the end of their school year. Well, gone are those days. Thanks to social media, we can now stay in touch with our beloved friends, even years after school ends and it is a far memory. 
These days it's very common for school friends to arrange reunions. One such initiative, bringing school friends together, was started by the students who completed SSC in 2002 and HSC in 2004 in Bangladesh.
A Facebook group titled "SSC 2002 AND HSC 2004 Bangladesh" was created way back in 2012. The members of the group arranged to meet up in the capital's Supreme Court Bar Association on July 12 marking their 8th founding anniversary. At the same time, the group's founding anniversary was celebrated in 15 countries around the world.
"This will be brilliant if it really happens. As soon as the idea struck our mind, we along with some friends opened the group without any delay," said Md Habibur Rahman, one of the admins of the group, adding that it has now evolved to be a very helpful platform with around 50,000 members.      
On May 13 this year, an agreement was signed between Sharda Hospital in India and the Facebook group with the help of group admins. Under this agreement, members of the group and their family members will get 15 percent discount for treatment at the hospital.
This special discount offer will be available only if one receives an email through the admin before visiting the hospital, said another founding admin Zakaria.
The group's activities do not stop there.
Penned by 15 members of the group, a book named "02 Dugune 08 (2x2=04)" was released at the Ekushey Boi Mela this year. Publication house Pathaghar brought out the book with a compilation of 15 short stories, dedicated to all friends of SSC 2002 AND HSC 2004 Bangladesh.  
The book won 'Best Seller Award' for its contribution to the field of literature in a program arranged by Bangladesh Heritage Study and Development.
In addition to that, the group also works as a networking platform, arranging jobs for unemployed friends and relatives, arranging blood donors for medical emergency, distributing relief material and warm clothes to flood victims and also bringing necessary items from abroad, said Faruk Ahmed, an active member of the group. 
They also arrange group tours, cricket tournaments, iftar parties, winter cake festivals and so on. 
With the help of the group's members, new clothes were distributed to around 15,000 street children during Eid-ul-Fitr under the banner of 'Silent Smile'.