10 years of Felani killing: family's wait for justice continues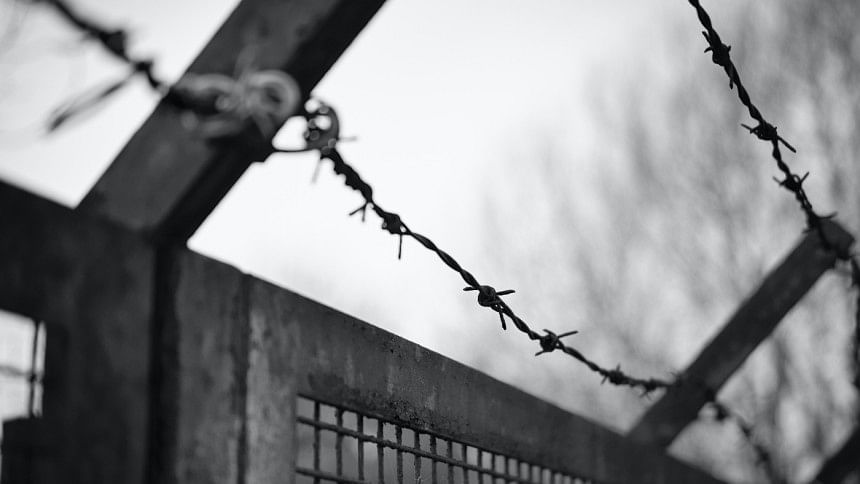 Despite their limitations, Felani's parents put in all their effort to get justice but their wait is yet to end.
Fifteen-year-old Felani Khatun was gunned down by BSF when she, along with her father, was returning home from India through Anantapur border along Phulbari upazila of Kurigram on January 7, 2011.
Although her father managed to cross into Bangladesh by scaling the barbed-wire fence, Felani was shot dead by a BSF man before she was able to do so. The ghastly photo of Felani's body hanging from the barbed-wire fence sparked an outcry of protest and condemnation throughout the country.
The BSF men handed over the body a day after her killing.
Following widespread criticism, BSF started investigating the incident and submitted a charge-sheet against its constable Amiya Ghosh who shot the girl.
However, a special court constituted by the BSF acquitted Amiya Ghosh of the charge on August 19, 2013.
Later, in wake of criticism of the acquittal, BSF decided to revise the murder trial. However, another judicial court upheld the previous verdict and acquitted Amiya Ghosh again on July 2, 2015.
Felani's father Nurul Islam with the help of human rights organisation Manabadhikar Suraksha Mancha filed a writ petition with the Supreme Court of India.
Indian Supreme Court bench, headed by the chief justice, show-caused several bodies concerned, including the Home Ministry, in this regard.
Talking to UNB, Felani's father, Nur Islam, said, "I went from door to door seeking justice in the last nine years but I am yet to get justice. The date of the trial proceedings have been deferred several times. How would I get justice?"
The last date of hearing was March 18, 2020, but the hearing did not take place due to Covid-19 pandemic, he said.
Jahanara Begum, Felani's mother, demanded justice -- drawing attention of the governments of the two countries.
SM Abraham Lincoln, Kurigram Public Prosecutor, said, "Like Bangladesh, India also wants justice in the case but the case lingered due to the delay in taking decisions by the BSF. The hearing on the case was deferred several times. Now virtual hearing is taking place due to Covid-19."
"If the authorities concerned take effective measures to hold virtual hearing, then the case will be disposed of soon. Otherwise, the writ petition hearing will be held after the improvement in the Covid-19 situation," he said.
"I hope Felani's family will get justice," he added.