A hero in uniform
Just like any other day Constable Monir Ahmed of Chittagong Metropolitan Police (CMP) was heading to Chittagong truck terminal for his duty yesterday.
Upon reaching Nimtala area around 9:30am, he noticed an unusual crowd of people gathered around a ditch nearby, reports our Chittagong correspondent.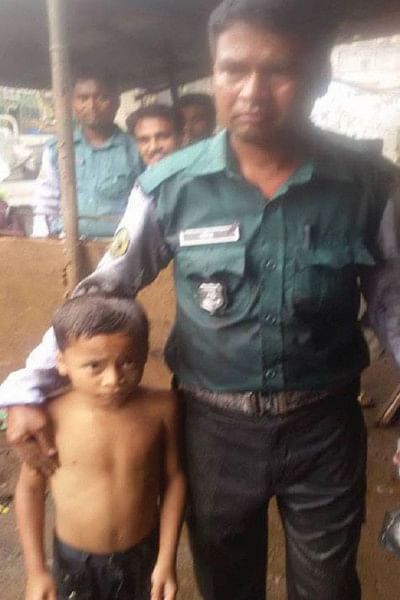 Driven by curiosity, he walked to the place and saw a devastating incident unfold: a boy was drowning.
While only his hand was visible above the water, the general public stood still as mere spectators.
Monir immediately knew what to do. He instantly jumped into the water and rescued the child.
"I am glad that I was at the right place at the right time," Monir told The Daily Star.
Eight-year old Sajjad Hossain was on his way to school when he accidently fell into the deep ditch, he learnt later.
"I was overwhelmed with joy that I was able to save the boy's life."
The Chittagong Metropolitan Police has decided to award Monir for his valor.