Full SC verdict of Kamaruzzaman likely today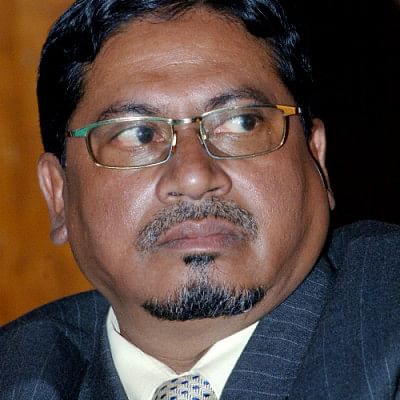 The Supreme Court is set to release the full verdict upholding the death penalty for war criminal Muhammad Kamaruzzaman that has already been signed by the four apex court judges.
The SC will release the 577-page judgment later in the day, court sources said.
Earlier in the day, all the four SC judges, who had delivered the verdict on November 3 last year by a majority decision, signed the full judgment.
They are Chief Justice SK Sinha, Justice Md Abdul Wahhab Miah, Justice Hasan Foez Siddique and Justice AHM Shamsuddin Choudhury Manik.
After receiving the verdict, Kamaruzzaman will get 15 days for filing a review petition with the apex court challenging his death sentence.
If the Appellate Division dismisses the review petition, Kamaruzzaman can seek presidential mercy to save his neck, the sources said. And, if the president does not give him clemency, the government will execute the convicted war criminal.
The International Crimes Tribunal-2 had handed capital punishment to the key organizer of the infamous Al-Badr Bahini for committing crimes against humanity during the Liberation War in 1971.
The SC upheld the death penalty to the 79-year-old for the mass killing at Sohagpur of Sherpur on July 25, 1971.
The Al-Badr was responsible for abduction, torture and killing of freedom fighters, intellectuals and pro-liberation people during the war.
Justice SK Sinha, now the chief justice, headed the four-member SC bench.
The apex court commuted Kamaruzzaman's death sentence to life term imprisonment for killing Golam Mostafa at Gridda Narayanpur village of Sherpur.
It also found the Jamaat-e-Islami leader guilty of two more charges relating to killing and torture, but acquitted him of another charge of killing.
The SC has so far completed the trials of two war crimes accused, while the trials of seven others are pending with it.