Take a selfie with Kim Kardashian!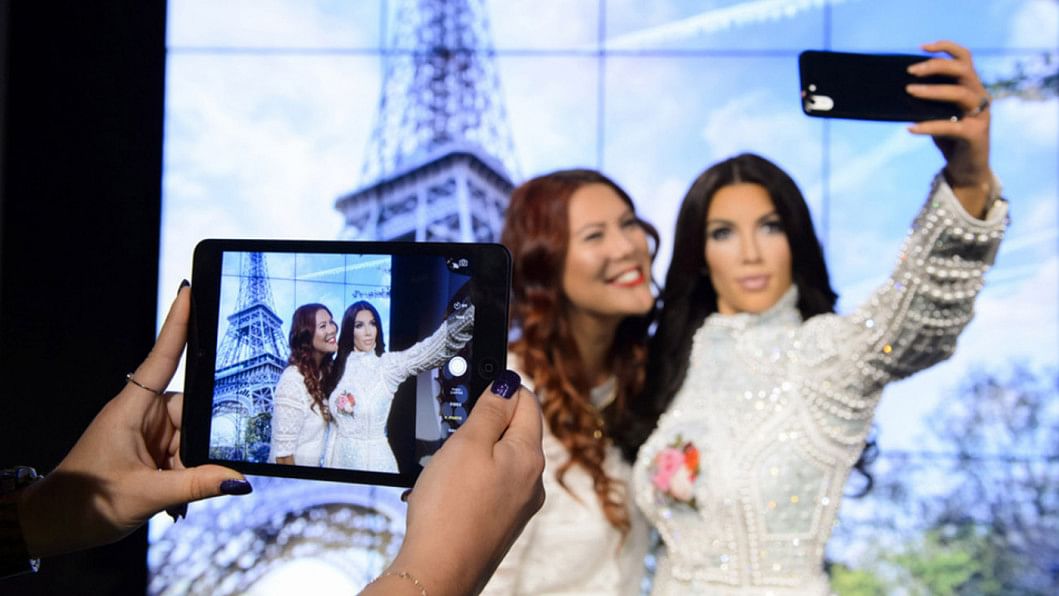 Madame Tussauds London reveals the newest addition to their waxwork line up, which takes the form of none other than a selfie-taking Kim Kardashian, reports Mashable.
The figure, dressed in Kim's iconic Oliver Rousteing designed bachelorette dress - recreated by hand for the museum by Balmain Paris – poses nonchalantly with guests. It will feature a number of designer outfit changes throughout the summer. The Balmain stint will cease at the end of this month making sure the selfie queen isn't snapped too many times in that dress.
Madame Tussauds have gone one step further with their tribute to Kimmy K, adding in a background that continuously changes scene, allowing guests to observe the selfie queen's 'three image rule' of not posing for more than the magic number of pics in any one location.
The wax figure cost a whopping £150,000 ($230,846) and four months to make and will be joined in just a few weeks' time by a waxwork of IRL husband Kanye West.