Swimmer, 99, 'breaks world record' in Australia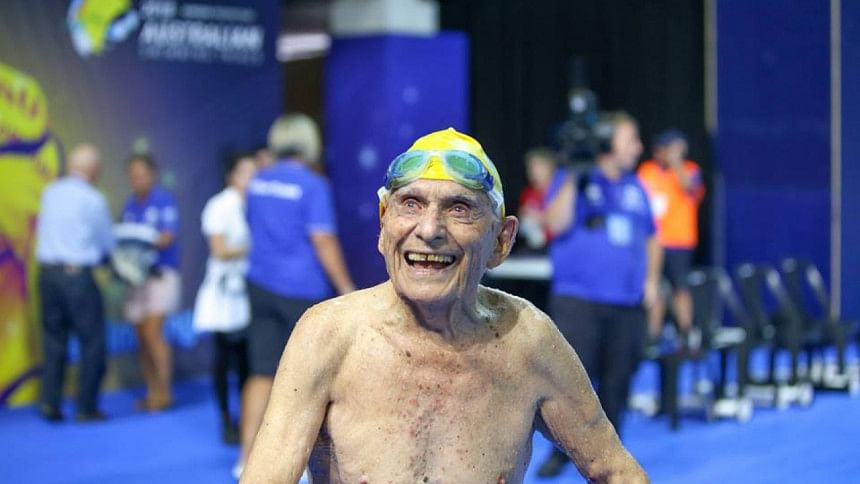 Australian George Corones, who will celebrate his 100th birthday next month, shaved a good chunk of time off the 50 metres long course freestyle world record for his age group at this week's Commonwealth Games trials.
The 99-year-old Victorian was the only competitor in the 100 to 104 years men's masters category and set a time of 56.12 seconds for a single length of the Gold Coast Aquatic Centre pool which will host the swimming at the April 4-15 Games.
Wednesday's race was staged before the trials proper especially to allow Corones to attempt to break the 100-104 age group record of one minute 31.19 seconds set in 2014 by Briton John Harrison.

 
The Australian had been unable to claim previous short course masters world records because of the lack of automated operating equipment at the pool where he swam the times.
Corones told the Australian Broadcasting Corporation in 2013 that he swam as a youngster before World War Two "stopped things", returning to the sport at the age of 80.