Car on reverse, hangs on edge in Malaysia city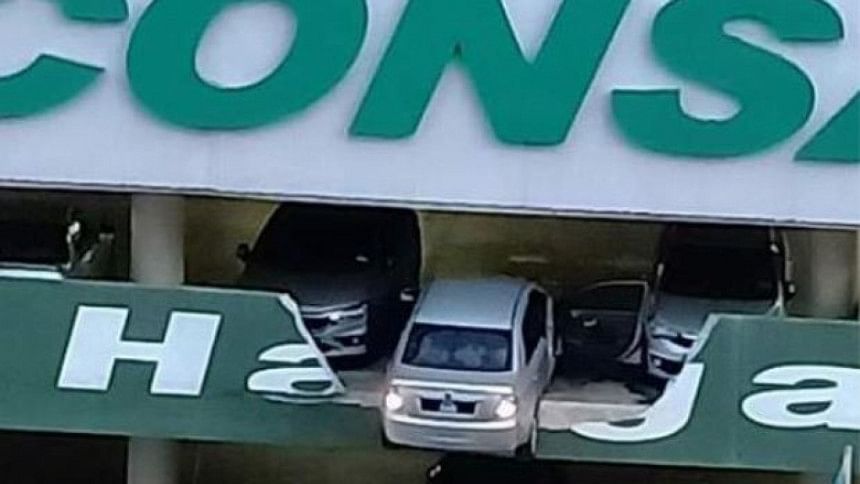 A car was spotted hanging on the edge of a second floor parking lot at a supermarket in Paya Terubong of Penang's George Town.
A Fire and Rescue Department spokesperson said half of the car was hanging in mid-air during the 7.45 pm incident on Sunday (Jan 20).
"Upon arriving at the scene, we found the car, driven by a woman in her 30s, jutting out from the car park on the second floor.
"It is believed that the driver lost control of the vehicle.
"The car then hit the wall when she attempted to reverse her car," he said.
The driver was later sent to Penang Hospital due to trauma from the incident.
Copyright: The Star Online/ Asia News Network