Noakhali rape: protesters stage demonstration at Shahbagh, demand home minister's resignation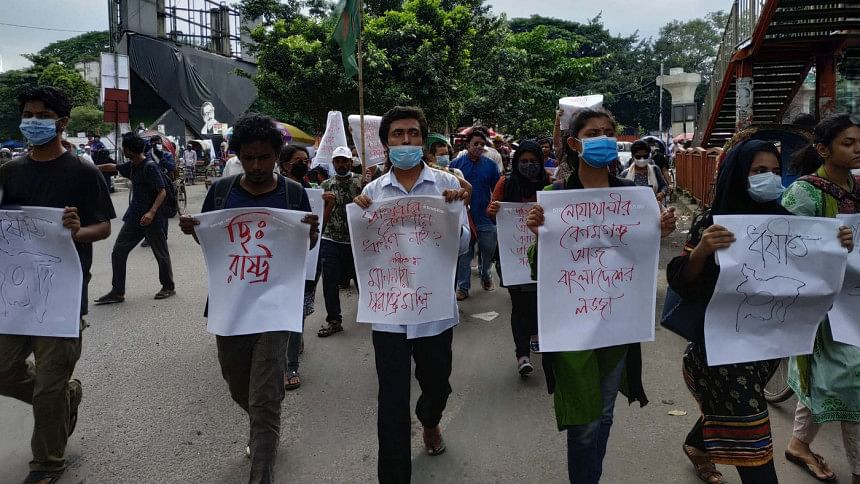 Protesting the rape incident in Noakhali's Begumganj, different groups of people staged a demonstration in the Shahbagh area of Dhaka and demanded resignation of the home minister for his failure to stop rape and oppression against women.
Over 300 protesters were seen taking position in Shahbagh area with posters and chanting slogans following widespread outrage on social media as the graphic video of a woman in Noakhali being raped was uploaded and shared last night.
A group of protesters, mostly left-leaning activists, started demonstrating in front of the National Museum under the banner of "Bondi Somoyer Chitkar" around 11:15am. Later they moved to Shahbagh intersection, where they were staging a sit-in at the time of filing this report.
"Students-People against Rape and Abuse" of Bangladesh Chhatra Odhikar Parishad held a protest rally from Shabagh to Katabon, holding the government responsible for the rise of rape incidents across the country.
The protesters alleged that the ruling party men are mostly involved in most of the cases --- "from Sylhet's MC College to Noakhali's Begumganj", they claimed.
Due to the protest programme, vehicular movement was slow in the area.