Man arrested for raping two minors in Narayanganj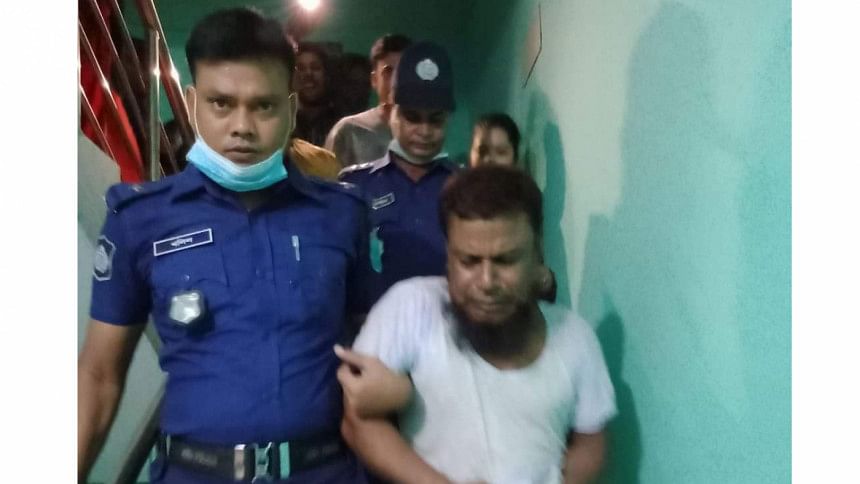 A man was arrested on charges of raping two minors -- sisters -- in Siddhirganj of Narayanganj yesterday, police said.
The arrestee is Abu Bakar, a caretaker of a house at Kandapara, where the incident happened on October 5 midnight.
Alamgir Hossain, a sub-inspector of Siddhirganj Police Station, told The Daily Star that Abu Bakar confined the two sisters -- age 11 and 15 -- at the ground floor of the house when they were returning from the garment factory, in Mouchak, where they worked around 10:00pm. 
He raped the minors, the OC said, adding that the man threatened them that they will be killed if they disclosed the incident with anyone.
After a week, the victims and their family lodged a complaint with the police station yesterday.
"The sisters are in our custody," the OC said, adding that the victims will be sent to Narayanganj General Hospital for medical test today.