Redefining 'win-win': Youth in social business
With the third season of Social Business Youth Summit (SBYS) 2016 knocking at the door, Shazeeb M Khairul Islam, Founder & President of Social Business Youth Alliance-Global (SBYA) tells us why it is the must-attend conference of the season.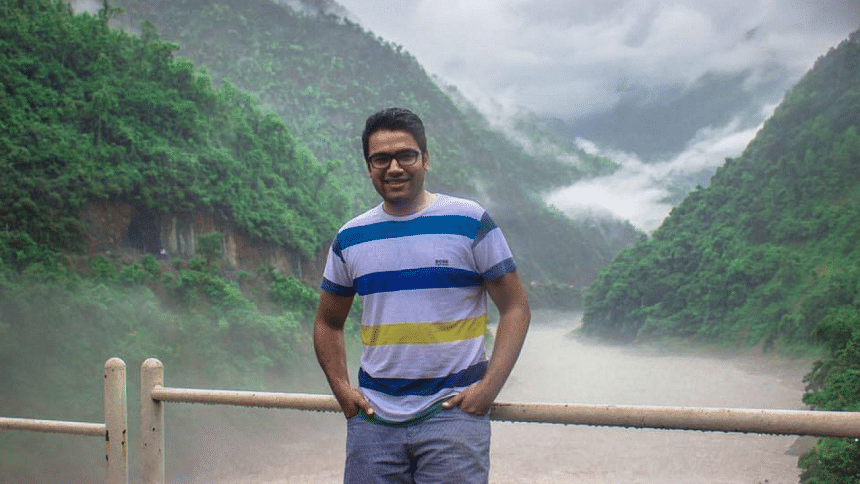 Shazeeb M Khairul Islam, Founder & President of Social Business Youth Alliance-Global and CEO of Spark* Bangladesh, has encouraged numerous youths to get involved in social business, besides mentoring a lucky handful on the path to success in the sector. With the third season of Social Business Youth Summit (SBYS) 2016 knocking at the door, we get into the mind of this brilliant social entrepreneur, as he tells us about why SBYS is the must-attend conference of the season. 
Shazeeb, you have played an instrumental role in redefining the dynamics of entrepreneurship among today's young generation. How would you describe your responsibilities?
As they say, we are what we do. I am just an ordinary man who envisions a poverty-free world where young people take initiatives to solve social problems. The platforms I am involved with helped me serve as a volunteer for social businesses. SBYA gives me the opportunity to work with university students where I help them refine innovative business ideas. At Spark* Bangladesh, we back startup entrepreneurs who change lives.  In my capacity as a One Young World Ambassador and US Department of State Alumni, I promote the cause of social business to young leaders across the globe.
What draws you to the concept of social business? People do have an idea about how it works. But how do you, as a young person, channel your inner altruistic self into generating sustainable business models?
I grew amid a lot of challenges and adversities. I loathed the archaic culture of winning at the expense of others. Since childhood I have believed in win-win—winning at your work while helping people win over their disadvantage is the best feeling one could have. That's what draws me to social business. Social business is all about creating social change in a sustainable manner. If I can change even one life or the collective economy of a small community, it makes my success all the more valuable and worth experiencing.
With increased globalisation and connectivity, networking and communication are becoming vital as breeding grounds of 'social capital'. How would you emphasise the necessity of 'social capital' in today's world?
I cannot possibly overstate the importance of social capital and its long term benefits on entrepreneurship. Ideas are the most valuable resource any business can breed or be bred from; social capital is one such asset that always yields increasing returns to scale once you break even.
I had the privilege to engage with communities such as One Young World, President Obama's Global Entrepreneurship Summit and US Department of State-funded programme Jolkona Catalyst. These programmes not only gave me the opportunity to learn from others, they came with opportunities to network with like-minded individuals from around the world. Such networks have facilitated dissemination of ideas, capacity building as well as acceleration to several social business ventures. Most importantly, my stock of social capital has shaped me as a leader and mentor to the talented young entrepreneurs I come across every day.
How does SBYS serve as an optimum platform for maximising social capital? Why do you believe it's 'the complete package' for every aspiring young entrepreneur?
SBYS remains one of my most favourite projects because it helped me realise the bounties of networking. Being a shy and introverted person myself, I now realise how essential it is for young people to connect. Many brilliant ideas pass on as deadweight loss, simply because we may not find someone equally crazy or excited to work hand in hand. That is what we are trying to provide—a resourceful platform for young people to build, share and develop social capital.
We are bringing 300 bright minds together at one eventful hub for two days of exciting networking opportunities. Participants from universities, social businesses, startup communities, incubators, accelerators and various social business funds are coming together to discuss the possibilities and challenges that face social business today. It is the 'complete package'—as you said—because we are offering access to knowledge, human resources and possible funding prospects.
You have witnessed your brainchild (SBYS) coming into maturity over the last three years. What are your expectations from this season's show?
SBYS as an event has come a long way, but there's always room for improvement. For the past three years our main goal has been to make youth more aware about the possibilities of social business and bringing sustainable change to their communities. Moreover, SBYS helped us build a significant presence in 30 universities within and beyond Bangladesh. We have launched six social businesses besides providing mentorship, office space and seed capital to two of them. From this season of Social Business Youth Summit, SBYA will reach young professionals as well. As I said before and will say again—it's all about giving people the chance to build social capital. My expectation this year would be for young people to make the best possible use of this opportunity.
Last but not the least—what would be your advice to passionate youngsters?
Never give up and never take no for an answer. Being an entrepreneur requires determination of the highest degree. There are so many pitfalls in the road to success. It's work in progress all the time. But if you want to achieve something great, you need to keep going no matter what.
The interviewer is Co-Founder of Youth Thinkers' Society Bangladesh and an alumna of Asian University for Women