New York sues Trump administration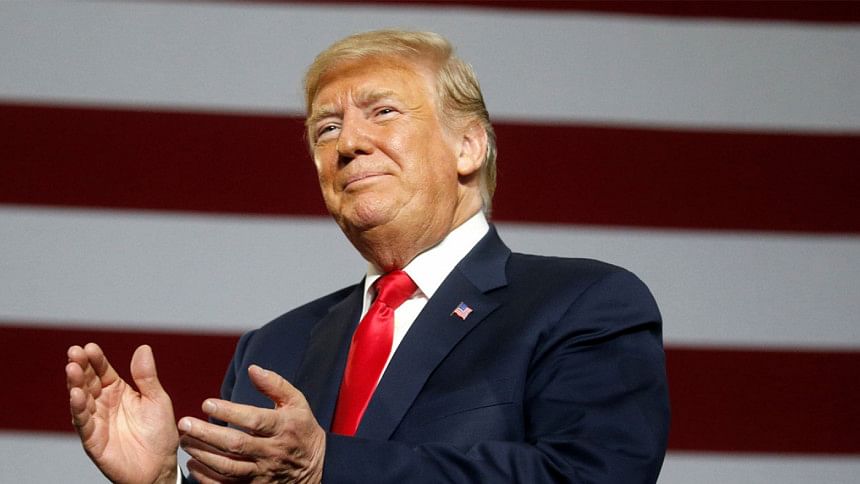 New York yesterday filed a lawsuit seeking to compel the Trump administration to turn over more information about a pilot program allowing employers to resolve violations of federal overtime and minimum wage laws without penalties.
According to the lawsuit, filed against the US Department of Labor by New York Attorney General Barbara Underwood in Manhattan federal court, the department had failed to respond to a request for more information submitted in April under the federal freedom of information law.
In a statement, Underwood called the administration's pilot program "nothing more than a get-out-of-jail-free card for predatory employers."
"New York workers have a right to know why the Secretary of Labor decided to let employers off the hook when they don't pay their workers," she said.
The Department of Labor did not immediately respond to a request for comment.
The department announced a six-month pilot program in March that it said would allow employers to resolve inadvertent violations of federal labor laws by paying employees what they were owed. The employers would not have to pay any penalties for the violations, the department said.
In announcing the policy, the department said the program would help employees collect wages they were owed more quickly.
New York and nine other states wrote a letter raising concerns about the program, saying it "appears to be an amnesty" for employers who have violated the law. They also said they were concerned that employers would require employees to waive their rights under state laws, which sometimes provide more protection than federal law, in order to receive back wages.
Monday's lawsuit seeks to compel the Labor Department to turn over records and communications related to development of the program.
President Donald Trump, a Republican, has drawn repeated criticism from Democrats for measures that they say weaken workers' rights.