Pak PM's ally elected as president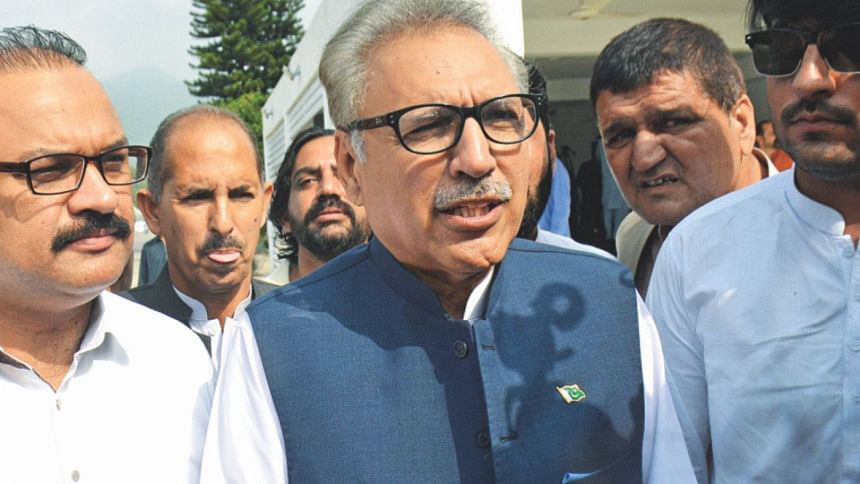 Pakistan yesterday elected a close ally of Prime Minister Imran Khan as its new president, further cementing the ruling party's power after a controversial general election victory.
Former dentist Arif Alvi, one of the founders of Khan's Pakistan Tehreek-e-Insaf (PTI) party, will replace Mamnoon Hussain after the vote by more than a thousand lawmakers from both houses of parliament and the four provincial assemblies.
Former cricket champion Khan became prime minister last month following his party's controversial victory in the mid-July parliamentary elections.
Khan's critics accuse him of having benefited from an underhand intervention by the military in his favour, and from fraud on the day of the vote.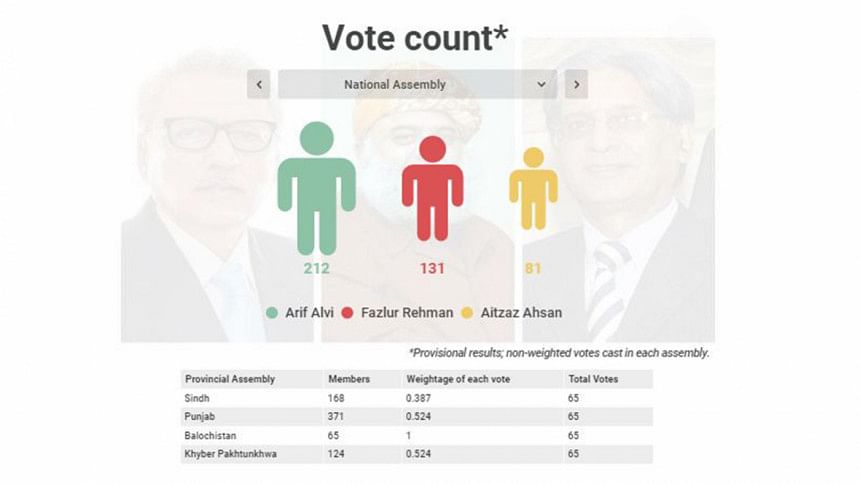 State-run Pakistan television announced the unofficial results just over an hour after the voting ended yesterday, with Alvi claiming victory in televised remarks. The official result is expected to be announced by the election commission today.
Alvi told reporters he was "thankful to God", and vowed to be a president for all of Pakistan. TV footage showed him shaking hands with parliamentarians after the vote, with many handing him sweets in celebration.
Alvi, a father of four and active Twitter user, was shot and wounded during a protest against military dictator Ayub Khan in Lahore in 1969. He still has a bullet embedded in his right arm.
He studied at the University of Michigan and the University of the Pacific in San Francisco, as well as in Lahore, before making a career as a dentist and then entering politics.
He served as PTI's secretary general for eight years from 2006, and was elected an MP in the southern megacity of Karachi in 2013, winning re-election in the July vote.
Political analyst Sohail Warraich said the president's role is now to act as a bridge between the federal government and the provinces.