Farewell to a master: Sir Vidiadhar Surajprasad Naipaul
VS Naipaul, to use his most common appellation, died at his London home on August 11, six days short of his 86th birthday.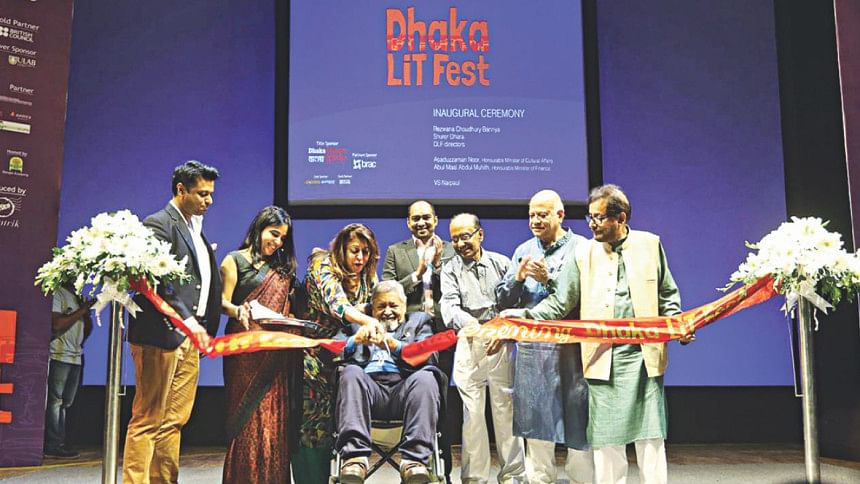 VS Naipaul, to use his most common appellation, died at his London home on August 11, six days short of his 86th birthday. At once elaborate obituaries poured out, in print and online. I am told the world's great papers engage in the ghoulish practice of commissioning and filing anticipatory obits; come the fateful day they need no more than an editorial tweak. Those on Sir Vidia obviously didn't come from the same laptop but they fall into the same clichéd pattern: "Great writer but terrible guy." It would be pointless to add to that litany. It's time to dismiss it as passé; a comparable example would be Marx's judgment that Balzac's novelistic observations were spot on but his politics was reactionary—true enough, but it no longer bears reiteration. 
I have always been struck by the role of remembrance in rites of passage associated with death. Our reminiscences order aspects of the deceased into a significant form, and reaffirm our connection with the departed. Thus, I like to think, we try, however feebly, to deny death absolute sway over the human world. My connection with Naipaul began, predictably enough, through reading; and it found a gratifying culmination when I met him in the flesh on his visit to Dhaka in 2016.
In 1966—I was sixteen—my father returned from a year's stint in London. Among the things he brought back was a Book Club edition of An Area of Darkness. It had been first published in 1964 but I'd never heard about it; and I'd never heard about its author, though he already had several critically successful titles to his credit, including the early masterpiece, A House for Mr Biswas (1961). His strange Indian name, quite different from the Hindu names familiar to us in East Bengal, his diasporic origin in remote Trinidad, and the fact that he was writing about India piqued my curiosity, made me admiringly contemplate the back-jacket flap photograph in which his steady gaze was counterpointed by the faint haze of smoke curling up from a cigarette lazily poised between two fingers. Here was an up-and-coming writer on the global scene who was someone like us!
From the opening paragraph, in which Coelho the Travel Agent's man uses a "long beckoning finger" to draw Naipaul's attention, I was charmed. Naipaul's eye for the sordid and the squalid and for bureaucratic absurdities was refreshing after the numbing puerility of school essays eulogising the motherland. I was unaware of the controversy that the book had kicked up. It wasn't till the mid-seventies that I came across Nissim Ezekiel's classic essay "Naipaul's India and Mine", putting the Indian case against the book, in Adil Jussawalla's Penguin New Writing from India (1974). It influenced an entire generation of Indian intellectuals before it became clear that there was no case at all.
Ezekiel doesn't deny the general validity of Naipaul's observations ("I share most of his ideas and problems") but accuses him of being "uninvolved and unconcerned". He comes, looks, goes back disgusted. Ezekiel can be forgiven for his limited view. The essay was first published in 1965. Naipaul returned to India many times after that and wrote a number of articles and two other books, each more involved and concerned than the last.
Even in An Area of Darkness, where Naipaul would later confess to having "exaggerated the heat, the squalor", there is a magical period of grace. Naipaul retreats to a hotel on Dal Lake in Srinagar, Kashmir, where he is looked after by an amiable oddball called Aziz. The air is cooler, his thoughts more rational, and he writes a novel, Mr. Stone and the Knights Companion (1963), the only one in which he uses only English characters in an English setting. It must be his least known work though it has its charms. Anyway, it was the only Naipaul I found in the local British Council library and promptly read it. Only from the seventies—he was by then available in Penguins—did I begin to collect everything he wrote and read them in an interconnected way; gradually I began to have a sense of the shape of his career, his evolving concerns and attitudes.
Grandchild of indentured labourers who had been transplanted from the plains of Uttar Pradesh to the sugar plantations of Trinidad, Naipaul received a good colonial schooling, and won a scholarship that enabled him to study English at the University College, Oxford. Disappointingly, he got a Second Class and registered for the B. Litt., only to flunk the viva—he believed the examiner was motivated by "racial feeling". I sometimes wonder what road he would have taken if he did get the B. Litt. The logical career path would be into academia. Would he have become a writer-academic like David Lodge or Malcolm Bradbury? Perhaps. But as things stood, he would have to face a tough road ahead.
At Oxford, Naipaul, for all his cleverness, had been a colonial outsider, frequently depressed and on one occasion suicidal; luckily, the gas meter ran out before it was too late. His father, the major inspiration behind his literary aspirations, died suddenly, and his sister Kamla was the sole earning member of the family in Trinidad. Naipaul could either pursue his literary dreams in London or return to Trinidad, where he would be sure to land a lucrative job. His choice, unsurprisingly perhaps, would be a case of literary ambition trumping filial loyalty.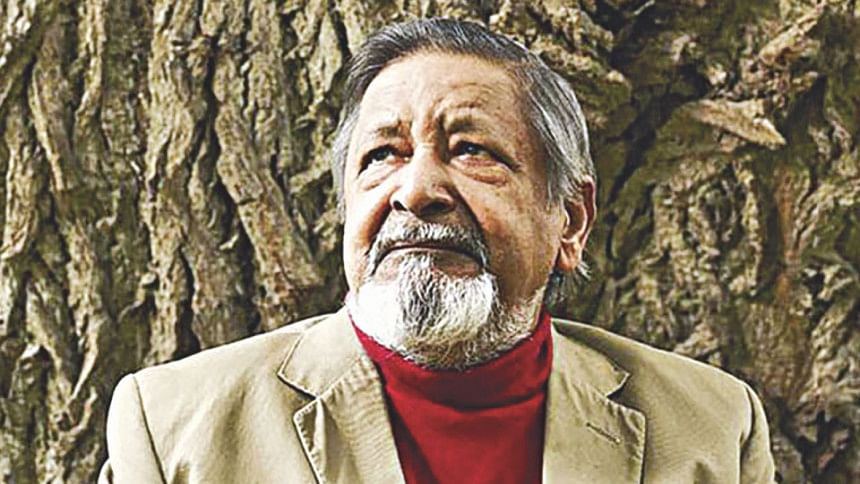 A part-time BBC job looking after "Caribbean Voices", a literary programme, would be Naipaul's economic mainstay for four years. He married Patricia Hale, his Oxford contemporary, whose teaching job would help keep them afloat. And in the mysterious way such things happen, Naipaul made a literary breakthrough, turning out in rapid succession the three early comic gems, The Mystic Masseur (1957), The Suffrage of Elvira (1958), and the first to be written, Miguel Street (1959). Two years later came Mr Biswas. The material of his Trinidad childhood had been used up. The major early influence had been his father, Seepersad Naipaul (1906-1953), not as a master to emulate, but as a pioneer who had sketched out a fictional world of considerable potential that he hadn't been able to exploit adequately because of inimical circumstances. In his introduction to a reprint of his father's story collection, The Adventures of Gurudev, Naipaul gives a touching account of their literary relationship.
Seepersad pulled himself out of his depressed background to become a journalist with a social mission, and a fiction writer on the side. He introduced his son to writers whom he found inspiring, among them the Indian novelist RK Narayan. There was much that the son learnt from Narayan, as he acknowledges in the moving obituary he wrote on the latter for Time ("A Master of Small Things", June 11, 2011).
Naipaul bought three second-hand novels of Narayan from Blackwell's at Oxford, one of them The Bachelor of Arts. He quotes the opening:
"Chandran was just climbing the steps of the college union when Natasan, the secretary, sprang on him and said, 'You are just the person I was looking for. You remember your old promise?' 'No', said Chandran promptly, to be on the safe side."
"I was immediately enchanted," Naipaul comments. "I got to know that opening by heart, and for many years allowed it to play in my head when I was trying to summon up a new book, hoping that what would come to me would be as easy and direct and ironical, as visual and full of movement."
All this has to do with the technical side of novel writing. But there can be no technique without a philosophical underpinning, and Naipaul perspicaciously identified the philosophy of language behind Narayan's writing, and took it to heart:
"All languages have their own heritage, and English (forgetting American for the moment) cannot easily escape its associations with English history, English manners, Shakespeare, Dickens, the Bible. Narayan cleansed his English, so to speak, of all these associations, cleansed it of everything but irony, and applied it to his own little India."
As a student of English, Naipaul was steeped in all these culture-specific associations; their intrusion into his writing would have been deleterious. Narayan protected him from the infection. He could even encapsulate the wisdom gathered here in the seven-point Advice to Beginning Writers, readily available online. Alas, so few heed the advice!
On the broader question of realism, Naipaul's master was Thomas Mann. In Sir Vidia's Shadow—a nasty book but a useful one—Paul Theroux presses Naipaul for advice on writing. "Read Death in Venice," Naipaul says. "Pay close attention to the accumulation of thought. Notice how each sentence builds and adds." And almost a lifetime later, in an interview given to The New Republic (December 7, 2012), he says he has been reading Buddenbrooks. I am sure he had read it earlier, many years back, and now he had reread it in the new translation by John Woods. Anyway, his effusive comment, verging on incoherence, which many would consider uncharacteristic of him, is worth quoting at length: "I was staggered by it…It was so wise. Wonderful narrative gift. His language is wonderful. When he is talking, it varies from mode to mode. And it's always marvellous. He has to deal with typhoid, which will kill his character, and he does it pulling away. He goes inside the sufferer and says, this is what happens to a cancer patient, a typhoid patient. At a certain stage, life calls out to him. Very beautiful way of writing. I am feeble trying to paraphrase. Very, very moving. I was dazzled by it." 
There is a special reason for Naipaul's admiration for Buddenbrooks, which is subtitled The Decline of a Family. Economists have coined the phrase "Buddenbrooks effect" or "Buddenbrooks syndrome", referring to the supposedly inevitable slide that takes only three generations, from the pursuit of wealth to the pursuit of artistic decadence. Isn't A House for Mr Biswas something of a colonial or postcolonial Buddenbrooks? Both, incidentally, were written when their writers were in the late twenties. Naipaul's family chronicle is nicely counterpointed by his later masterpiece of autobiographical fiction, The Enigma of Arrival (1987), a melancholy meditation on the transience of life.
It is almost customary to compare Naipaul to Joseph Conrad, and to portray him as a postcolonial Conrad. The relationship is more complex as a look at Naipaul's essay "Conrad's Darkness and Mine" will show. They both wrote about the periphery of the global system, but Conrad was incurably romantic; Naipaul is the opposite.
Take Naipaul's fictionalised version of Mobutu's Zaire, A Bend in the River (1979), supposedly a postcolonial remake of Conrad's Heart of Darkness. From its Wittgensteinian opening—"The world is what it is; men who are nothing, who allow themselves to become nothing, have no place in it."—we are faced with an inescapable cynicism. Naipaul leaves out of his account the role of Western powers in fomenting trouble. I think I know why; he wants to block the easy way out through a ressentiment-driven blame game. Whatever the circumstances, however heavy the odds, every country has to shape its own destiny.
There are no illusions about the colonial past or the postcolonial present. Naipaul's protagonist, Salim, reflects that "The Europeans wanted gold and slaves, like everybody else; but at the same time, they wanted statues put up to themselves as people who had done good things for the slaves…[T]hey could express both sides of their civilization, and they got both the slaves and the statues." And now, amidst postcolonial/globalised chaos and plunder, says Salim's mentor Nazruddin, "All over the world money is in flight. People have scraped the world clean…and now they want to run from the dreadful places where they have made their money and find some nice safe country." That was written thirty years ago; it could be today's newspaper editorial.
Naipaul's accounts of travel in Muslim countries have drawn much criticism, but as time rolls on, do his critical observations seem any different from the critical comments coming from within the community? To me, it's significant that the one episode that sticks in my memory from Among the Believers: An Islamic Journey (1981), is the epiphany in the Kaghan Valley where "The hot roti we were offered was delicious. The tent, the cooking fire, the mountains, the river, the tea and the roti: I felt momentarily I could surrender to the life."
Naipaul's view of Islam in Indian history is more problematic. It is a tenet of colonial historiography that the relationship between Muslim and Hindu was that of conqueror and conquered, and later of outsider and native; this view is currently touted by the BJP and RSS. Among the depredations of the Muslim conquerors was the wholesale destruction of Hindu temples. The ludicrity of this potted history has been widely challenged by contemporary researchers who have pointed out that attacking richly endowed places of worship belonging to an enemy was indulged in by rulers of all faiths and sects in India. As for Muslims being outsiders, a simple calculation shows that from the seventh-century Arab foray into Sind till today, they have been in this subcontinent for fourteen centuries, which places them roughly in the same position as the Indo-Aryans of the 1st century CE (whom nobody accused of being outsiders!) Regrettably, lamentably, Naipaul has swallowed the colonial-RSS view whole. I do not know if he recanted before he passed on.
We may have to put up for some more time with the gossip-column accounts of Naipaul's life: his stable but passionless first marriage, his volatile affair with Margaret, his supposed misogyny (but look at Zabeth in A Bend in the River, a magnificent specimen of feminine power), his unexpected second marriage. All I can add in this context is to say that I believe he and Lady Nadira had a remarkably happy life. The late Alan Ross, legendary editor of the London Magazine, said to me over lunch, "Vidia is very Indian in the way he treats Pat; he walks ahead, she follows." Some years later, on one of the Indian TV channels, I spotted Lady Nadira entering a hotel with Sir Vidia in tow, beaming at the camera; he was a happy man. Maleeha, his adoptive daughter, a designer, added to his happiness, taking him to shows and explaining the intricacies of haute couture.
Naipaul's last book was The Masque of Africa (2010). When he and Lady Naipaul came to the Dhaka Literary Festival in 2016, he was wheelchair-bound, stricken with Parkinson's; the two of his books I asked him to autograph for me bear his squiggled, illegible signature. But his mind was clear, his eyes observant as ever. Ahsan Akbar, interviewing him at the festival, had done his homework. By way of introduction, he highlighted the landmarks of his success and drew the chuckled riposte, "You make it sound so easy." He had to speak slowly, and once or twice flagged in mid-sentence, but one word stood out, was repeated: "messy". The creative process is messy. The reader only sees the neat product.
Now that my ladder's gone
I must lie down where all the ladders start
In the foul rag and bone shop of the heart.
                                              - WB Yeats
We won't have any more Naipauls then? But we ought to. There was a still-born first novel. As an undergraduate at Oxford, he translated an anonymous mid-16th century Spanish tale, Lazarillo, but failed to interest EV Rieu of Penguin Classics in it. The book influenced the style of his early books. We would like to see these in print, as well as all the uncollected magazine articles and reviews: for four years, he did reviews for the New Statesman, and his account of the trial runs before he found his own voice as a reviewer indicates that there might be much to learn from them. 
I know I shall (re)read Naipaul forevermore.
Kaiser Haq is a poet, translator, essayist, critic, academic and a freedom fighter. Currently, he is the Dean of Arts & Humanities at the University of Liberal Arts Bangladesh (ULAB).