Breeze Spa: A touch of authentic Thai spa
As you climb the stairs from the 15th to the 16th floor at Amari Dhaka, you'll be welcomed by a breathtaking view of our stunning capital. A sweet floral scent should then beckon you towards the ultimate piece of heaven - the Breeze Spa.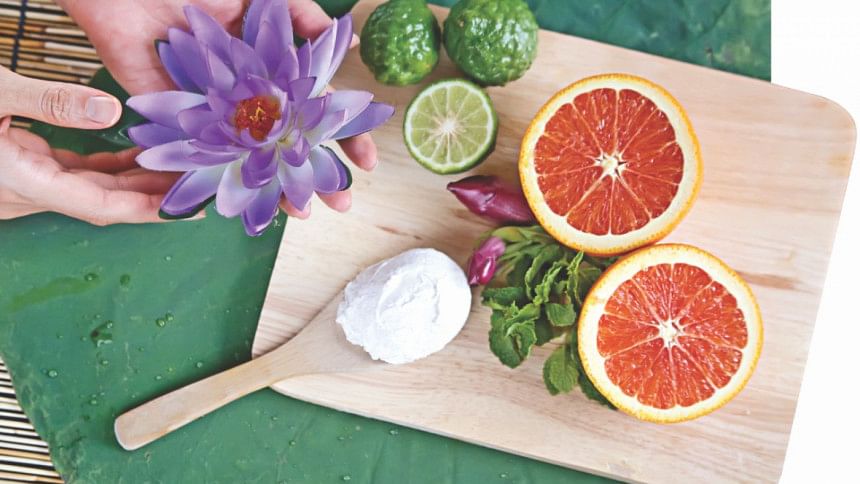 The unique spa is an authentic branch from Thailand, with products brought directly from the parent company. As soon as you enter, you will feel a sense of calm, thanks to the subtle décor in the precious colours of blue, with a minute insinuation of brighter colours, helping to remove all our forbidding thoughts. The soothing music, coupled with the floral scent will surely cater to the senses even before the treatment begins!
Once you arrive, you will be served a refreshing, butterfly pea drink sweetened naturally, as the manager or receptionist discusses all the available services in details. You are then given the option to choose based on your needs. They offer a vast selection of treatments; from relaxing services to the ones dealing with more complicated issues such as swelling and stiffness. "Everyone has different needs, so we offer as many treatments as we can, to ensure everyone leaves with a bounce in their steps," says Thantawan Wanhom, Breeze Spa's manager who has over 10 years of experience in the field.
Once you decide on a treatment, you will be escorted to a quaint spa room with a gorgeous view to give you the best visual experience. It is advised to take a shower before your treatment so as to prolong the benefits of the essential oils. Your feet will be cleaned first in lukewarm water; this is considered as a symbol of respect across many Asian countries. Once you lie down on the hydraulic beds, a Tibetan singing bowl is played creating a rich tone, to help you invoke a deep meditative and relaxed state of mind.
They use a combination of natural scrubs and variety of essential oils that have multiple benefits for your mood, health and spirit. The massage techniques incorporated are a combination of traditional Thai and Ayurvedic philosophies to help you feel like a whole new being. You can opt for dry massages that focus on acupressure points. The mood massages that are offered range from dreamy to rejuvenate to energised, all starting from a base price of Tk 6000++. Thantawan adds, "The reason all our mood massages are priced the same is because the oil used may be different but the massage techniques are constant." Mood massages are for an hour whereas other services are timed longer.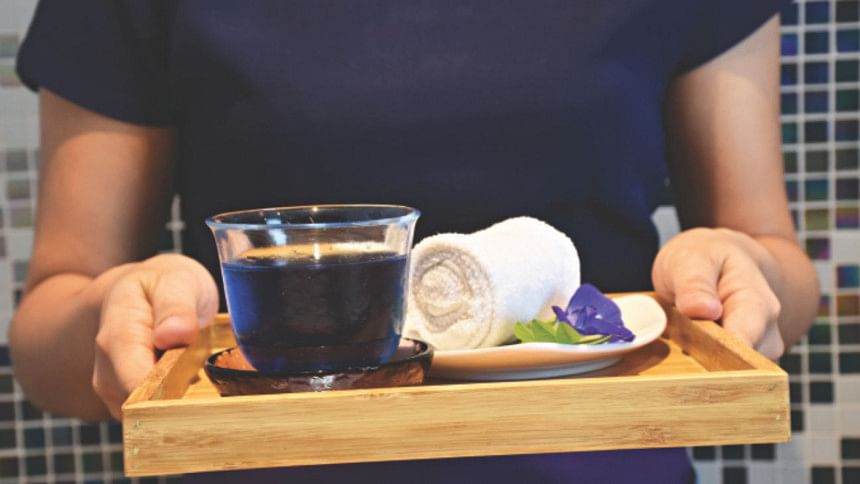 After your treatment is completed, you will be seated in a 'relaxing area' with another gorgeous view where you will be served herbal tea and if you're lucky, you might also be served mango with sticky rice for the complete Thai experience.
You deserve a little luxury after all your hard work and exhaustion. And Breeze Spa is the right place to unwind and leave your body's stresses in the magical hands of the masseuses, trained professionally in Bangkok. But it is advised that you place an appointment before visiting the Spa to ensure zero waiting time.
After all, there is simply no time to waste; you need to repay all your muscles for their hard work through the day!
Photo courtesy: Amari, Dhaka