Troublemakers identified: IGP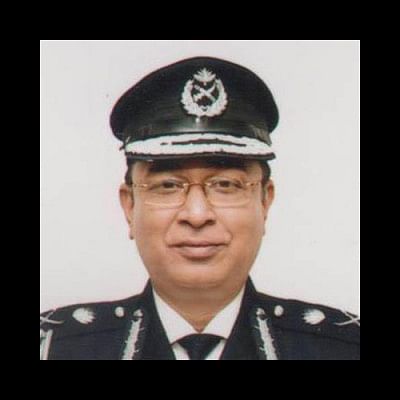 Inspector General of Police (IGP) Mohammad Javed Patwary yesterday said they have already identified the people responsible for creating anarchy cashing in on recent student protests over demand for safe roads.
"We have definitely identified many anarchists and taken action against some of them. The rest of those responsible for creating anarchy will also be brought to book," he said after inaugurating three establishments of police in Chandpur, reports BSS.
"Several of the anarchists have already been captured and some of them are put on remand. The procedure will continue until all those responsible are identified," he added.
Thousands of school and college students across the country began demonstrations demanding concrete government steps to improve road safety following deaths of two students in a city road crash on July 29.
College students Dia Khanam Mim and Abdul Karim Rajib were killed on the spot as a Jabal-e-Noor bus ploughed through a crowd while competing with another bus of the same company. The accident triggered fury among the students, mostly in their mid-teens, who defied pouring rain to take to the streets of the capital with slogans "We want justice", bringing traffic to a standstill.
The movement turned violent as police and ruling party men swooped on the protesters triggering clashes. In the last two days of protests, the city saw brutal assaults on students who have been staging unprecedented demonstrations. Around 250 people, mostly protesters, were injured in incidents of clashes and attacks.
At least 12 journalists were also assaulted on August 5 by alleged ruling party men.
Strangely, police have made students accused in cases filed over the violence in the capital, leaving out the alleged ruling party men involved in the attacks on road safety demonstrators and journalists.
Over the incidents of violence, 29 cases have been filed under the Penal Code and 41 people, including 22 students of private universities, were arrested. All the 22 private university students were denied bail and sent to jail on Thursday after being remanded for two days each.
At least 20 people have been arrested under section 57 of the ICT Act. They were shown arrested in nine cases -- six with different police stations in Dhaka and one each in Chittagong, Sirajganj and Bogra.
Noted photographer Shahidul Alam was arrested on Sunday night in a case filed under the controversial section 57 of the ICT Act on charges of spreading propaganda and false information against the government.
Cybercrime unit officials said they were trying to arrest more of those responsible for propagating fake news and rumours. Those people are being identified using their social media IDs, they added.
Besides, they have also written to Facebook authorities to remove some users' accounts.