Debt trap?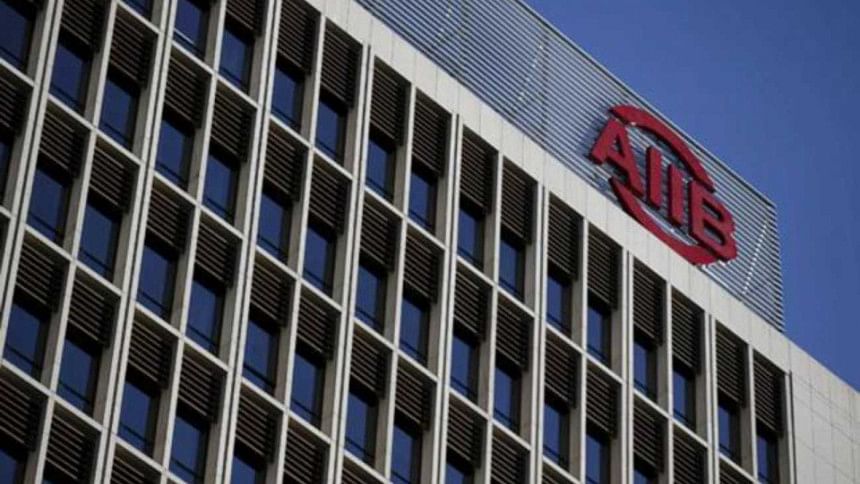 Devoid of the whims, high-handedness and the Cold War propositions of the bilateral and multilateral donors, smaller countries had found a new source of financing in China. Its funds could be easily tapped without being imposed with the harsh conditions like those of the World Bank and the IMF
China after all was the wonder country that had posted a double-digit growth spur for quite a long time before being inevitably slowed down. It along with the US and the EU shared almost half of the world's trade; with 17% of the global exports being churned out from this oriental land, China became the leader closely followed by the EU and distantly limped by the US. It accumulated a huge $3 trillion reserves and became a major buyer of US treasury bonds to the tune of $1.2 trillion and is about to become the world's biggest economy measured on PPP (purchasing power parity).
So when such a big economic powerhouse had extra money to offer without much of the unpleasant strings of putting in order public finances or taking care of human rights situation, countries jumped on it. From the Pacific to Africa, from Asia to South America, Chinese money poured in in the form of loans with interests hovering around 3 percent.
The takers were plenty because all these countries badly needed to upgrade their poor infrastructure although in the process low priority projects were often taken up at high costs through later-on negotiations.
Bangladesh is no exception here. It has embraced the Chinese loans with an open arm and Chinese companies have snapped up project after project. In the last one year since the visit of Chinese President Xi Jinping in 2016, $4.29 billion Chinese loans have flowed into Bangladesh for five mega projects from Padma rail links to river tunnel in Karnaphuli to oil pipeline. Another 3.5 billion loans are expected to flow in this year.
For those who take part in the Chinese Belt and Road, the hay-day lasted as long as the money poured in. When the time came to repay, the trouble began. Many countries such as Pakistan and Sri Lanka found their coffers dry.
Much of the Chinese infrastructure loan glut is now being packaged as part of China's ambitious trillion-dollar "Road and Belt' initiative that seeks to connect countries from Asia to Europe on trade with China at its centre.
Peculiarly to the term, the Road means a 6000km sea route connecting China to South East Asia, Oceania and North Africa and the Belt means railway and road infrastructure to connect China with Central and West Asia, the Middle East and Europe.
Sri Lanka found its more than $1 billion Hambantota port built with Chinese loans lying idle and growing grass as ships cross the Indian Ocean without stopping there.
Unable to repay the loans it had given the port to a Chinese company on a 99-year lease as part of debt relief.
Near the port, the Mattala Rajapaksa international Airport, again with Chinese loans, is dubbed as the world's emptiest airport with barely any flights operating to or from it.
Sri Lanka is now struggling with another mega $1.4 billion Colombo Port City project to reclaim some 2 sq km of land, on which will sit luxury flats, office buildings, and hotels, not to mention a theme park, marina, and golf course.
After the 2015 elections, Sri Lanka is now reassessing the Chinese projects which have now become part of national political game.
Pakistan also faces financial uncertainty after it has borrowed heavily from China to revamp its ports, roads and railways as part of its $62 billion plan, known as the China-Pakistan Economic Corridor (CPEC) which is also part of the Belt and Road initiative.
The Chinese plan has pushed Pakistan's deficits to an unsustainable level. Imports linked to the CPEC have swelled its current account deficit by 50 per cent. Pakistan's central bank has devalued the currency twice and yet saw over the past fiscal year, a third of the reserves evaporating.
Pakistan's external debt now stands at $91.8 billion -- up 50 per cent in last five years. Unable to repay the loans Pakistan has got about two-thirds of the early loans from China extended at as high rates as seven per cent.
Now left barely with two months' import bills in reserves, Pakistan is seeking IMF bailout. The US, the largest contributor to the IMF, is not very eager for the bailout as it has indicated that it does not want IMF money to be going to China as loan repayment.
Malaysia has just cancelled two Belt and Road projects funded by China – a rail link to South China sea and a gas pipeline – as the newly elected prime minister Mahathir Mohammad fears these projects are too costly for his debt-ridden country.
Djibouti in Africa looks about to give up control of a key port to a Beijing-linked company.
Beijing's loans to Africa have shot up steeply in the last five years as the China-Africa Research Initiative (CARI) at Johns Hopkins University School of Advanced International Studies indicate.
Angola, Ethiopia, Sudan, Kenya and the Democratic Republic of Congo were the top beneficiaries of these loans.
Recent data from the Centre for Global Development (CGD), an international think tank, suggests eight Belt and Road initiative participants -- Djibouti, Kyrgyzstan, Laos, the Maldives, Mongolia, Montenegro, Pakistan and Tajikistan -- are all in deep debt with China for their infrastructure projects. Their debt-to-GDP ratios are going higher and higher.
All this sounds an alarm bell for the rest. While infrastructure is essential for development and while the Belt and Road initiative is a welcome scheme for global trade, countries must take into account their own financial capability and have their own debt repayment assessment. Cheap and easy money does not remain so when corruption creeps into the projects.