Zia Orphange Trust Graft Case
HC extends Khaleda's bail till Aug 13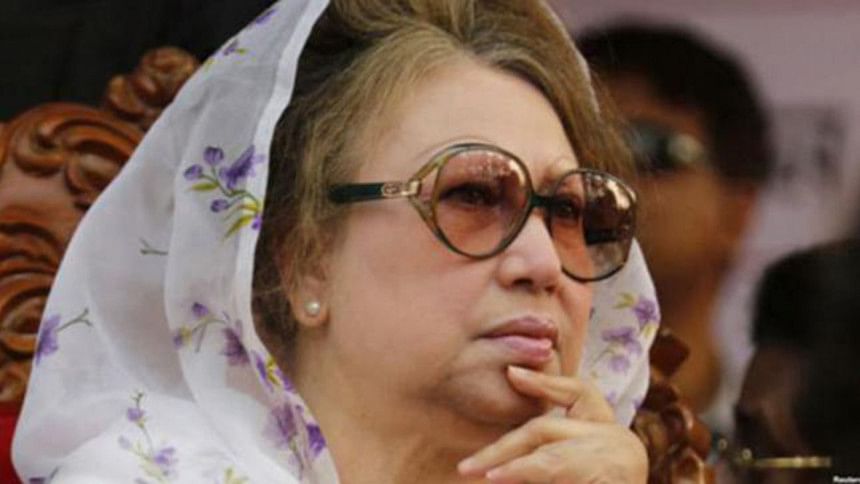 The High Court (HC) yesterday extended till August 13 its earlier order that granted bail to BNP Chairperson Khaleda Zia in the Zia Orphanage Trust corruption case.
The bench of Justice M Enayetur Rahim and Justice Md Mostafizur Rahman passed the order following a petition moved by Khaleda's lawyer Advocate AJ Mohammad Ali seeking an extension of the bail.
Earlier on March 12, HC granted four months' bail to Khaleda in the case filed against her by the Anti-Corruption Commission. The four-month bail order expired on July 12.
Meanwhile, the same HC bench heard for the 13th day an appeal filed by Khaleda challenging the lawyer court verdict that convicted her to five years in prison in the case.
After concluding the proceeding, HC adjourned the hearing until 10:30am today.