Journos protest attacks on them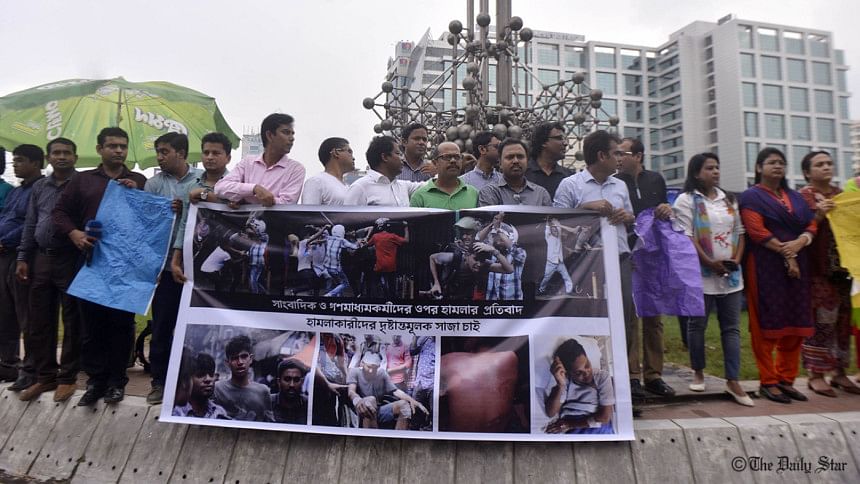 Journalists today held a human chain at Karwan Bazar intersection in Dhaka this afternoon protesting attacks on them during the ongoing student movement for safe roads.
A good number of journalists from different print and electronic media formed the human chain around 4:00pm and demanded exemplary punishment of those who attacked the on-duty journalists during the student movement.
Speaking at the human chain, the journalists equivocally urged the authorities concerned to take step for stopping such attacks on the media men for the sake of freedom of press.
Journalists will not remain mum from speaking the truth in the face of such attacks, they said.
Over a dozen journalists of different mass media came under attacks at different places across the capital in the last two days when they were taking pictures of clashes that took place centring the student movement.
Police and alleged BCL men beat them up with sticks, and brutally kicked and punched them. They also snatched their mobile phones and cameras and smashed those deliberately.
One female journalist was also molested by alleged BCL men in Jhigatola of the capital.