MIDAS creating economic opportunities for many
The NGO set to celebrate 35th founding anniversary on Saturday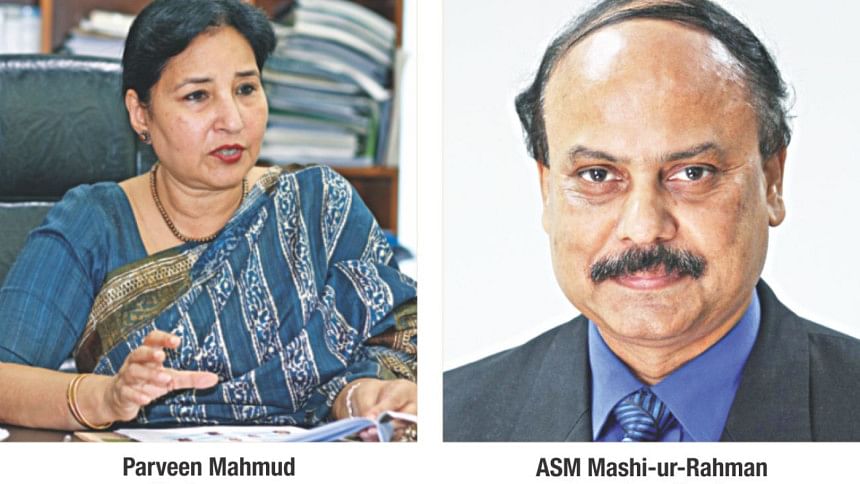 When Micro Industries Development Assistance and Services (MIDAS) began its journey in 1982 to nurture entrepreneurship, there were few organisations in Bangladesh that supported would-be entrepreneurs.
But when an individual decides to become an entrepreneur by way of initiating a business, he or she needs guidance and assistance such as training, access to low-cost funds and market access so that their ventures become successful.
"That's what MIDAS has been providing for more than 35 years," Parveen Mahmud, chairperson of the organisation, told The Daily Star in an interview recently.
"As a result, MIDAS has become a role model for others. Now, private sector organisations and the government are taking initiatives to help develop entrepreneurship skills," she said.
Her comments came as the non-governmental organisation is set to celebrate its 35th founding anniversary on Saturday.
MIDAS came into being as a non-profit voluntary organisation for the development of micro, small and medium enterprises (MSMEs), the largest job creator in Bangladesh, with the financial assistance of USAID.
Late RMH Hirji of Dacca Refractories, late Samson H Chowdhury of Square Pharmaceuticals, Lailun Nahar Ekram of Engineers & Consultants Bangladesh Ltd, former secretary SM Al-Husainy, and Bazlur Rahman Khan of MIDAS had led the organisation as its chairperson on different occasions, helping it march ahead.
It pioneered in providing collateral-free loans to women entrepreneurs, said ASM Mashi-ur-Rahman, managing director of MIDAS.
"We haven't only provided loans, we have provided effective training on skills development, product management, money management, marketing, human resources development and business plan preparation so that they don't default."
Since then, it has developed about 32,000 women entrepreneurs, according to Rahman. 
USAID supported MIDAS for 11 years since inception. When USAID decided to stop funding, many had thought that it would not survive.
"But MIDAS hasn't only survived, it has grown from strength to strength because of the dynamic board," said Rahman.
Today, MIDAS has emerged as one of the leading "promotional organisations" in the MSME sector and also has a solid foundation.
He said MIDAS has supported entrepreneurs who could not avail themselves the support of banks or other financial institutions and NGOs.
"We support the missing middle. As a result, many micro-enterprises have become small enterprises and many small enterprises have become medium-sized enterprises."
The lending operation of MIDAS is now being handled by its subsidiary MIDAS Financing Ltd, a leading non-bank financial institution.
MIDAS's core services include study and research, baseline survey and end-line survey, human resources development, technology transfer for private sector development, project preparation, implementation, management, monitoring and evaluation, and providing marketing assistance to women entrepreneurs.
MIDAS emphasises technical assistance to entrepreneurs and enterprises where PUM Netherlands is playing a key role to improve quality, said Parveen Mahmud, who previously worked for Brac and Palli Karma-Sahayak Foundation.
The Dutch non-profit promotes entrepreneurship and sustainable economic growth in developing countries and emerging markets with its experts' hands-on advice to SMEs of different sectors.
MIDAS is the institutional representative of PUM Netherlands in Bangladesh and is receiving support from the organisation for its technology transfer for private sector development programme.
The PUM Bangladesh-MIDAS arrangement's beneficiaries include Queens Hospitals in Jessore, LB Trade Link International, Sajib Agro Food Industries, aSix Ltd, Saidpur Enterprise in Nilphamari, the Centre for Development and Peace, Food Edge Ltd, and CORR-the Jute Works.
Kazi Farms Group took services of PUM-Bangladesh through MIDAS for its poultry slaughter house, Bombay Sweets for Alooz potato chips and Aftab Dairy for different livestock services, said Parveen, also the first female president of the Institute of Chartered Accountants of Bangladesh.
Rokia Afzal Rahman, also a former caretaker government adviser, helped MIDAS board implement her idea of collateral-free loans for women entrepreneurs, according to Parveen.
Rokia also helped MIDAS in introducing marketing assistance for women entrepreneurs by launching MIDAS Mini Mart and MIDAS Trade Fair.
"MIDAS firmly believes that micro and small enterprises provide the best opportunity to create new employment and develop a new base of entrepreneurship," said Parveen.