Boil water before drinking it: Wasa MD Taqsem tells Dhaka residents
Supplied water at his Naya Paltan home also smells bad, he says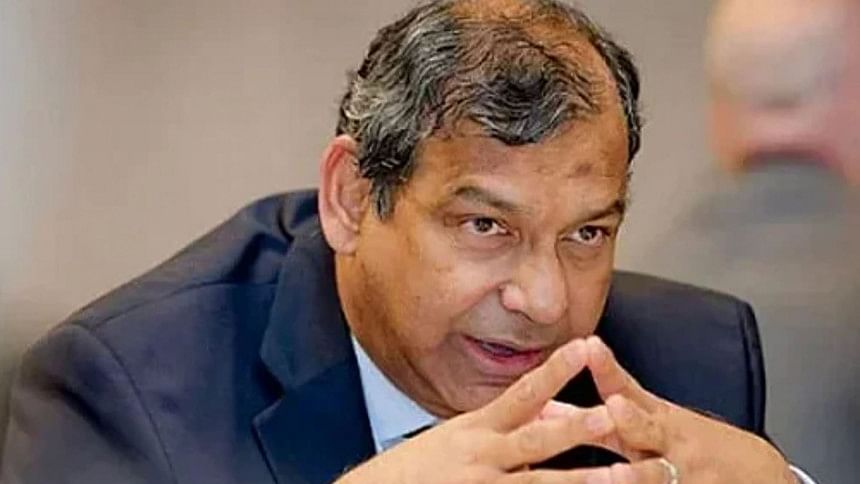 Managing Director of Dhaka Water Supply and Sewerage Authority (Wasa) Taqsem A Khan today asked residents of the city to boil supplied water before drinking it.
Addressing a dialogue organised by Dhaka Utility Reporters Association (DURA) at National Press Club, Taqsem said suppled water at his residence in Naya Paltan also smells bad.
He said the water is drinkable and the bad smell is not of concern.
"Ninety-five percent of water supplied by Wasa is pure but water becomes contaminated in five to eight percent areas due to leaks in old pipelines. We repair those pipes just after getting complaints. When a part of a pipeline leaks, contaminated water enters 10 houses," he said.
He said water becomes contaminated in three ways – at the source, in supply line and in overhead tanks and water reservoirs of households.
"As we do not know which five percent water is contaminated, we suggest that everyone boil the supplied water before drinking," Taqsem said.
Responding to a question from a reporter, Taqsem said that icddr,b had communicated with them and they provided a list of 10 areas where the number of diarrhoea patients were high.
"We have tested the water supplied by Wasa in the areas and did not find any harmful germs or bacteria. We have suggested staff to increase the amount of chlorine in the water of the areas where the number of diarrhoea patients is higher so that if there is any harmful germ in the water it will be destroyed," he said.
Taqsem said they tested water – collecting it from source, pipeline and water tank of houses in the areas.
He said they have tested water collected from 10 areas from where a number of diarrhoea patients were admitted to the icddr,b hospital in Dhaka, and did not identify any germs in the water which causes diarrhoea.
A cholera outbreak seems to have returned to Dhaka city and is being transmitted by the Wasa water supply system.
So far, the worst affected area is Dakshinkhan, with Jatrabari trailing right behind. Other top affected areas include Mohammadpur, Sabujbagh and Mirpur.
On March 26, approximately 1,200 patients visited the icddr,b hospital, while around the same time last year, there were 600 patients.
In March 2021, the hospital saw 750 patients in one day.
However, this year the hospital has been logging over a thousand patient visits every single day since March 13.