Jamuna bridge sets new record in toll collection this Eid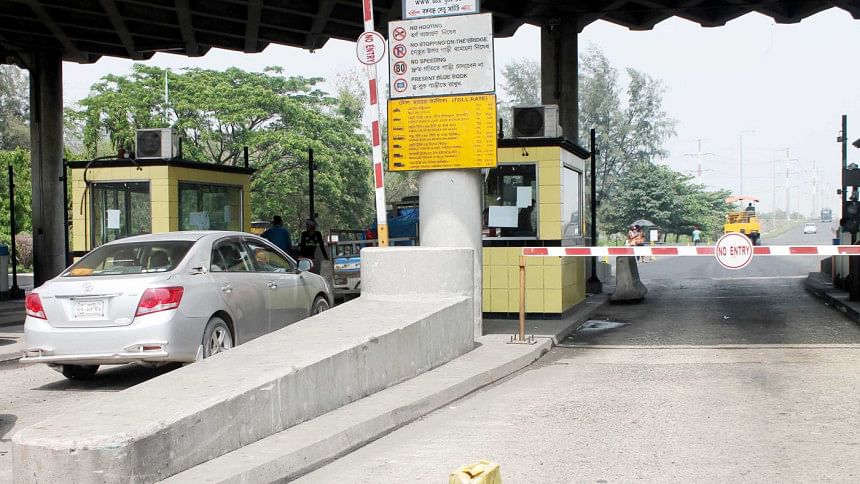 The Bangabadhu Bridge, better known as Jamuna Multipurpose Bridge, has achieved a new record in collecting tolls from vehicles in 24 hours till 6:00am today (April 30, 2022).
A total 42,199 vehicles crossed the bridge and highest Tk 3.18 crore tolls have been received during the period, said Ahsan Masud Bappy, an executive engineer of the site office of the Bangladesh Bridge Authority.
Talking to our Tangail correspondent, the executive engineer also said that setting a record, the toll plaza had received Tk 2.99 crore from a record 52,730 vehicles on May 13 before the last Eid-ul Fitr.
Although the number of vehicles crossing the bridge in the last 24 hours is less than last year, the received amount of tolls set a record as the number of heavy vehicles cross the bridge is higher this time while rates of toll for vehicles were increased than that of last year, he said.
Last year, long-distance transport movement remained suspended due to coronavirus but a huge number of private cars, microbuses, trucks, pick-up vans and motorcycles plied the bridge, the engineer said.
Vehicles bound for 16 northern and five south-western districts run on Jamuna Bridge.
The engineer said around 15,000 vehicles cross the bridge in a day normally but the numbers of vehicles go up to 40,000 to 50,000 during Eid period.