Rise in child abuse: Long way to achieve SDG goals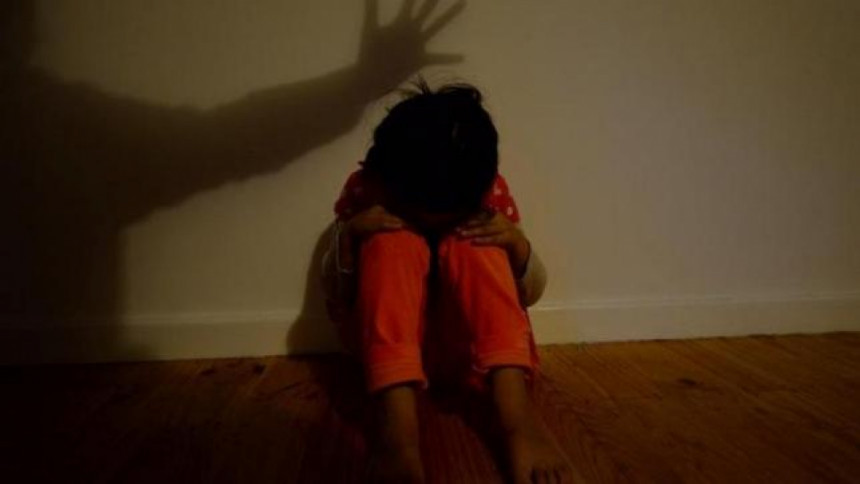 Nine-year-old Jeba (not her real name) has been having a very difficult time with excessive genital bleeding and pain, which has limited her ability to walk.  
As her mother works at a garment factory in Chattogram, Jeba lives with her day labourer father and aunts in a remote village of Patharghata upazila, under Barguna district.
Earlier this month, Jeba's maternal grandparents took her to their home in Bamna upazila of the district. On December 19, when other family members were busy working in the paddy field, Jeba's 15-year-old step-uncle raped her.
When she managed to escape and shared the incident with her grandmother, instead of taking any action, she changed Jeba's blood-soaked clothes and threatened her with dire consequences if she told anyone else. 
The next day, when bleeding did not stop, the grandmother called Jeba's father and asked him to come and take the child to a doctor.
When Jeba's father took her to the hospital, the doctor confirmed rape and suggested immediate treatment. 
"Jeba's father filed a case against the perpetrator with the Bamna Police Station right away. We are now trying to arrest the accused, even though all the family members are absconding," said the officer-in-charge of Bamna Police Station.
"Doctors told us that if the wounds could have been attended to and stitched within 72 hours, they would have healed soon. Now we are unsure about where to take her for treatment," said the father.
"We are planning to take her to Barishal Sher-E-Bangla Medical College Hospital, as we have heard that treatment would be free there," he added.
According to Jeba, during her stay at her maternal grandparents' house, the perpetrator had tried to sexually assault her several times, but when she shared it with her grandmother, the woman didn't pay heed.
CHILD ABUSE AND TORTURE ON THE RISE
Jeba is not alone. According to the media monitoring data from the National Girl Child Advocacy Forum (NGCAF) Bangladesh, even though rape laws were amended last year to allow death penalty, a total of 813 girl children were subjected to rape, of whom 110 were gang-raped in the first eight months of 2021.
A total of 79 girl children with disabilities were raped during this period, while 127 faced attempted rape, the report found.
The actual number is much higher, as most often, rape and other sexual offences go unreported, which were more prevalent during the pandemic.
According to child rights experts, what is sadder is that although Sustainable Development Goals 16.2 targets ending abuse, exploitation, trafficking and all forms of violence and torture against children by 2030, we are falling behind day by day.
The last five years' data from leading human rights body Ain o Salish Kendra (ASK) also shows that incidents of child abuse broke all the previous records during the pandemic. 
For example, in 2017 the number of incidents of violence against children was 1,055, which became 1,011 in 2018, 1,696 in 2019 and 1,718 in 2020. The number of reported rape incidents was 470 in 2017, which stood at 1,018 in 2020. 
The data from NGCAF also said that a total of 193 girls were killed, in the first nine months of 2021, due to rape, sexual assault and family dispute, while another 153 girls died by suicide, and 140 were subjected to trafficking and abduction.
A total of 1,253 girl children were married off before the age of 18 during the pandemic, according to a survey of the forum conducted in 136 unions of Bangladesh -- from August 2020 to August this year.
On the contrary, information collected by The Daily Star from 41 upazilas of 13 districts found around 10,741 girls and at least two boys being illegally married off during school closures.
The Multiple Indicator Cluster Survey (MICS) 2019, prepared by the Bangladesh Bureau of Statistics (BBS) and Unicef through interviewing 61,242 households from all 64 districts also found that nine out of 10 children experienced some form of violent disciplining by their caregivers.
The percentage of children aged between one to 14 years who experienced physical punishment and/or psychological aggression by caregivers was 88.8 percent in 2019; this figure was 82.3 percent in 2012-2013, it also showed.
SPECIAL MEASURES REQUIRED TO ACHIEVE SDG 16.2
According to experts, we lack specific planning in order to achieve the goal of SDG 16.2. Analysing and monitoring the progress from goal to goal, and taking action against the backdrop are also missing at present.
Besides, due to the culture of impunity, there's little implementation of laws like the Women and Children Repression Prevention Act 2000, Domestic Violence (Prevention and Protection) Act 2010, Child Marriage Restraint Act 2017 etc. that specifically deal with child abuse and provide remedies to children, they said. 
Nasima Akter Jolly, convener of NGCAF believes that although incidents of violence against women are reported to some extent, incidents involving children mostly go unreported.
"There is no audit on this from the side of the government, while the data and observation of the non-government organisations are not accepted and mostly considered as vague. Although the media reports sometimes are taken into account and a lot of promises are made out of this, these are mostly limited to speeches," she added.
"In addition, although the cases are supposed to be finished within 180 days after the lower court concerned accepts them for trial, as per a High Court directive, in reality, justice is not guaranteed even in 18 years," she further added.
Demanding a separate department for children under the Ministry of Women and Children Affairs, Jolly asked, "There is only one additional secretary in the ministry who looks after children's issues in MoWCA. How can it be possible for one individual to look after this vast number of issues?".
"We must protect girls from being married off under the age of 18, to save from all forms of abuse and violence," said Ambica Roy, coordinator of the child rights unit of ASK.
Bangladesh is one of the 36 countries in the world where a 13-year-old girl can be forced into submitting to a sexual relationship because she can be "married off" under special circumstances.
"Parents who are marrying off their underage daughters during the pandemic due to financial instability must be brought under the government's social safety net programmes on a priority basis," demanded Jolly.