Gonoforum splits after 29 years of formation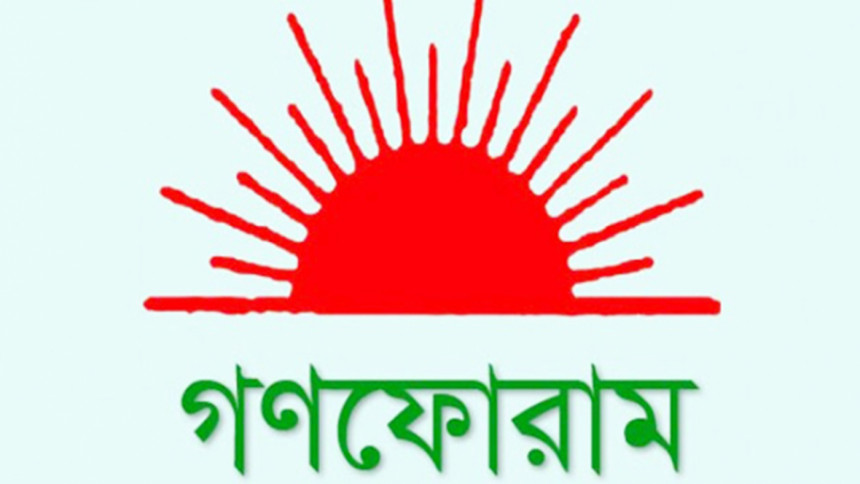 Hours after Gonoforum President Dr Kamal Hossain delivered his message to fight unitedly to restore democracy and rule of law, his party has split into two.
Today at the 6th council of Gonoforum, Mostafa Mohsin Montu and Advocate Subrata Chowdhury were elected president and general secretary of Gonoforum.
However, a section of Gonoforum said the new president and secretary do not belong to the party.
After 29-years of its formation, the political party split.
A total of 151-member committee was declared at the council where Dr Kamal Hossain was not present.
At the inaugural session, a written statement of Kamal Hossain was read out.
"I couldn't be present at the National Council due to my illness but I'm welcoming and wishing for the success of the council," reads the letter.
"I've always stressed on unity," it said adding, "I hope all leaders and activists of Gonoforum will work together to restore democracy and rule of law in the country."
In a written statement, he said, "I've always stressed on unity."
Contacted, Gonoforum Joint General Secretary Moshtaq Ahmed said using Gonoforum's symbol Montu and Subrata formed their own party.
"They went to Dr Kamal Hossain yesterday and took his blessings," he said, pointing out that the statement was not issued on the party's letter pad.
Moshtaq said they will hold another council soon.
Newly elected President Mostafa Mohsin, who was former general secretary of the party, however claimed that they have not split.
Replying to a question, he said, "He (Dr Kamal Hossain) wished to retire from the party due to his illness. He has made it clear in the letter."
About the position of Dr Kamal Hossain in the party, Mostafa Mohsin said, "He can remain as advisor."
When asked if there is no mention of such a thing in the letter, Mostafa Mohsin said he is not able to discuss the matter more and will explain it later through a press conference.