Election legitimacy will be zero without major parties' participation: CEC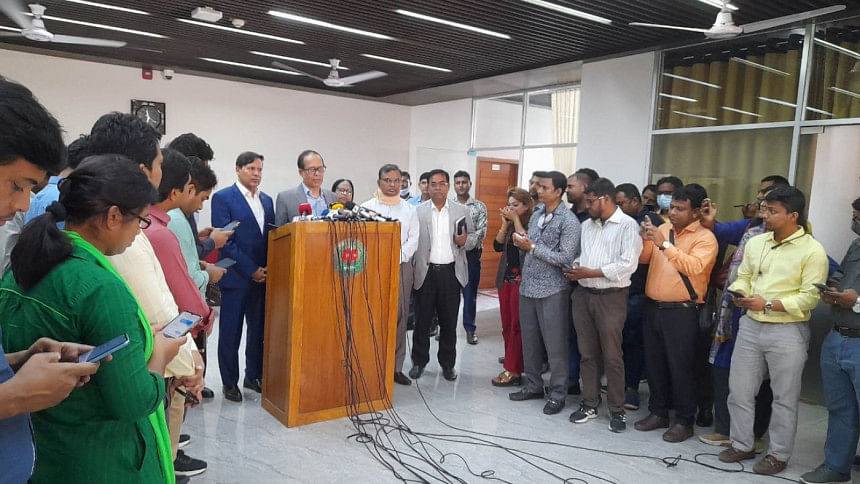 Chief Election Commissioner Kazi Habibul Awal today said if major political parties do not participate in the next national election, its legitimacy will "go down to zero".
During a press conference at his office this morning, the CEC also said that the political crisis was the biggest challenge to a free and fair election.   
"If the major political parties do not take part in the election there will be no crisis over legality, but legitimacy will go down to zero," he said.
He urged the "two big political parties" to hold talks to resolve the ongoing political crisis.
He also said it was not possible to ensure 100 percent free and fair elections, regardless of whether EVMs or ballot papers are used.
"But if the election was conducted using EVM it is safe," Habibul said.
There has been uncertainty about how participatory the next national election, slated for the end of this year or early 2024, will be as the BNP has been threatening to boycott the polls if it is held under the ruling Awami League government.
Since the latter half of last year, the party has been pushing their 10-point demand, which include holding the polls under a non-party caretaker government and the resignation of the AL government.