BNP rally begins at Golapbagh field with huge turnout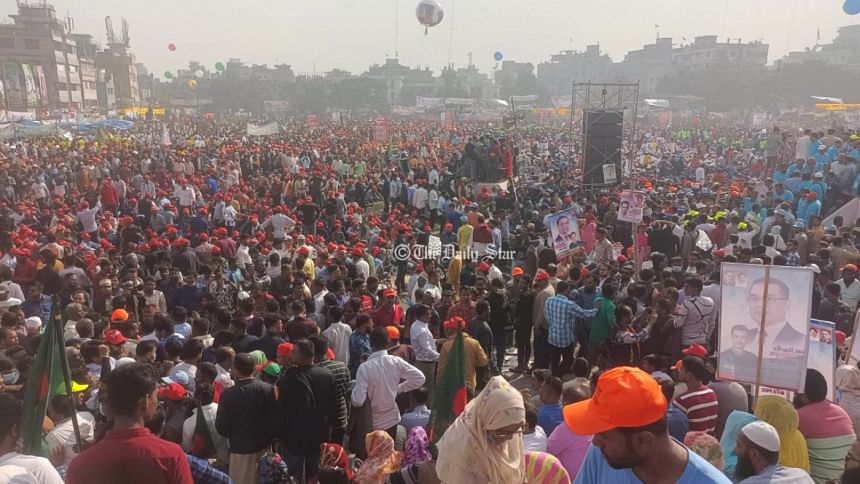 Amid speculations, political tension, arrest of a huge number of party leaders and activists and protracted negotiations, BNP's last divisional rally finally started in the capital's at Golapbagh field this morning.
Manikganj district BNP President Afroza Khan Rita first addressed the rally at 10:30am.
Meanwhile, two seats have been kept vacant symbolically on the dais for BNP Chairperson Khaleda Zia and BNP Senior Vice Chairman Tarique Rahman.
BNP standing committee member Khandaker Mosharraf Hossain is expected to address the rally as the chief guest.
BNP Standing Committee leader Gayeshwar Chandra Roy, Joint Secretary General Habibun Nabi Khan Sohel, the party chairperson's advisor Joynal Abedin Faruq, among others, were present on the stage.
Thousands of BNP leaders and activists have been pouring in Golapbagh field since yesterday afternoon after BNP got permission to hold the rally there.
Shouting slogans and holding placards and paddy sheaf (election symbol of BNP), BNP supporters have been marching towards the venue in processions since dawn.